Q&A With Rosie Hendry
---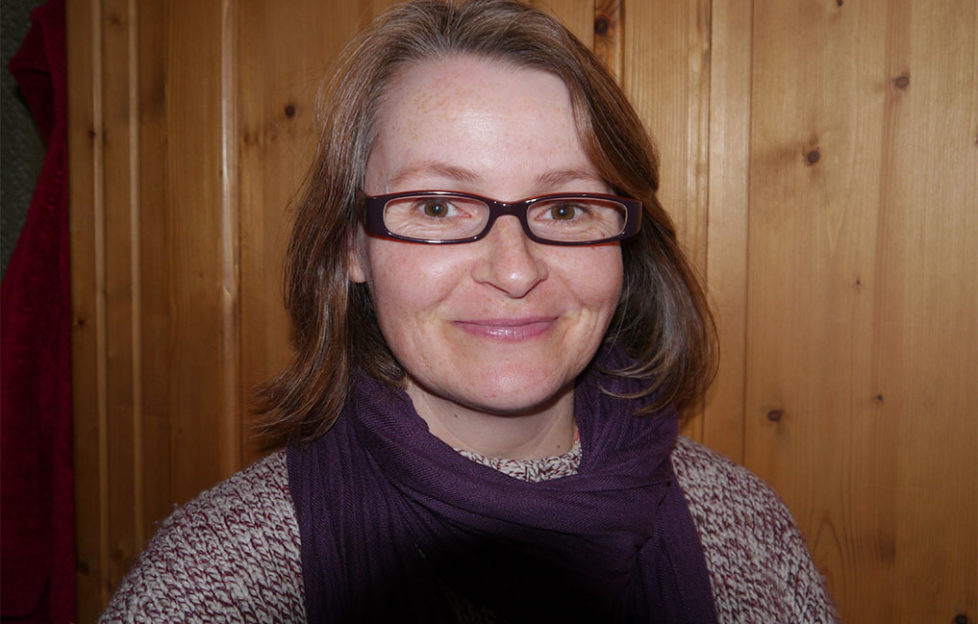 Rosie's latest book The Mother's Day Club is the first in the brand new heart-warming, nostalgic WWII saga series WOMEN ON THE HOME FRONT.
Norfolk, 1939. When the residents of Great Plumstead, a small and charming community in Norfolk, offer to open their homes to the evacuees from London, they're expecting to care for children. So when a train carrying expectant mothers pulls into the station, the town must come together to accommodate their unexpected new arrivals…
Published by Sphere | February 18, 2021 | Paperback Original | £7.99
Fiction editor Claire Gill chats to Rosie about her own story so far…
When did you first start writing fiction?
I started writing short stories in my thirties when my children were small and my time limited. I aimed for women's magazines and sold my first short story to The People's Friend magazine who were so encouraging. Then I went on to write and sell many more – I loved writing them. As my children got older, I had more time and gradually wrote longer stories, moving on to writing some Pocket Novels and a serial for People's Friend.
Tell me a bit about your journey to getting your first novel published.
I'm a member of the wonderful Romantic Novelists' Association and in 2015 I was lucky to get a 1:1 appointment with agent, Felicity Trew, at their annual conference.
Prior to the conference, I had to send Felicity the first three chapters of a book I'd written, so I sent them from a historical Pocket Novel which I'd had published with The People's Friend, hoping for a bit of feedback.
The day before I was due to go, I had an email from Felicity.
When I saw it in my inbox I thought it was going to say, 'don't bother coming for the appointment!' but it was quite the opposite. She liked my writing and was looking forward to meeting me and talking more.
When I did meet Felicity the next day, it went very well and she asked me to go down to London to the agency to talk about what I might like to write, thinking of what publishers were looking for.
After visiting her a few weeks later and coming up with some ideas, I started researching the work of the war time London Auxiliary Ambulance Service as they hadn't been written about very much.
I came up with a plan for a book and rough ideas for two more in the series, then wrote the first three chapters which Felicity submitted to publishers. Amazingly two publishers made offers and after meetings with each, I chose which one to accept, and the East End Angels series was born.
What inspired the idea for your first novel?
At the time publishers were looking for WW2 novels set in cities and I wanted to write about women that had slipped below the radar, their stories, remarkable service, and bravery largely forgotten. The work of the London Auxiliary Ambulance Service was inspiring – those women were out in the thick of air raids but are hardly remembered today.
The more I researched about them, the more I wanted to tell their story. I wrote four books about the characters of Winnie, Frankie and Bella and their work as ambulance crew taking them from the Blitz right up till the end of the war.
How did you feel when you heard the news that your first novel had been accepted for publication?
It was utterly amazing, feeling unbelievable and a dream come true. I can still remember getting the phone call from Felicity to say there was am offer for the book, coming about five o'clock in the evening. Then next day another offer came in. It was astonishing and quite emotional!
How do you research for your books?
I research in a variety of ways, from books, museums, archives, oral histories and talking to those who lived through the time if at all possible. First-hand accounts from people are often the best source as they remember the important social history elements that don't make the history books.
Newspaper archives are a good source of information too. It's fascinating and I never know what I might stumble across which will inspire and idea – it's like being a detective.
Tell me a bit about what you hope readers will love about your latest book.
The Mother's Day Club is a move away from the streets of London where The East End Angels is set, and onto my home ground in Norfolk. Still set in the Second World War, it tells the story of other women who have been largely forgotten in history – the expectant mothers who were evacuated just like the children.
I hope that people will love this, as we've all heard and seen photos of the many children being moved out of the cities at the start of the war, but they weren't the only ones who were taken to safety.
I knew nothing about it either, until I stumbled across an account from an expectant mother while doing some research in the archives of the Imperial War Museum in London.
This book tells the story of Marianne, an expectant mother who is evacuated from London to Norfolk just as war is declared in September 1939. She arrives in the village of Great Plumstead whose community have prepared to welcome evacuees into their homes, but were expecting children, not women.
Their arrival is not welcomed by all. Sisters Thea and Prue play a big role in helping the evacuee women settle in while dealing with problems of their own.
Thea is a good friend of Station Officer Steele from the East End Angels series, having served with her driving ambulances in WW1. I couldn't resist having a link to my previous books.
This book is very much about community and how they pull together in wartime and work to accept the evacuee women into their heart and homes.
How do you write your books?
I'm very much a planner. With writing multi-viewpoint books and having several characters stories to weave together, I need to make sure each has their story told. I'm also working against a set timeline and need to get certain historical events in correctly so planning keeps things on track.
I plan out the story scene by scene using a different coloured note for each character, which I pin to a board. The colours help me keep a balance of characters' stories.
Once it's all planned out and I'm underway with the writing, I will jump around a bit, choosing the scene I feel like writing. I think that helps to keep it fresh for me, and if a scene is proving hard that day, I will put it to the side and chose another one.
What tips would you give to aspiring novelists?
Read a lot and think about the books you've enjoyed and even those you haven't. Ask yourself what worked well for you and what didn't. The more you read, the more you absorb about how a story hangs together.
Every writer writes in their own way. Some plan, some make it up as they go along, some do a bit mixture of both.
There is no right or wrong way – just what works for you and that may change as you get more experienced.
One of the best pieces of advice I was ever given was 'don't get it right get it written', meaning just get the story down and you can work on it once you have words on the page.
Where do you find your writing inspiration?
Inspiration can come from anywhere. Something I see or read might trigger an idea. They often come at the time I would least expect them and pop into my head. If I'm researching, ideas can come from the smallest little comment in a non-fiction book or an oral history from the archives.
What's next? Are you working on another book?
I'm doing some reading around and exploring other ideas for my next book. I also have a sequel to the East End Angels nudging at me as readers have told me they want to find out what happens next after the war. That's being planned – there are some coloured notes on my pinboard with that story beginning to form!
Find out more about Rosie's books and sign up to her newsletter.