Celebrity Beekeeping: A-list turned Bee-listers
---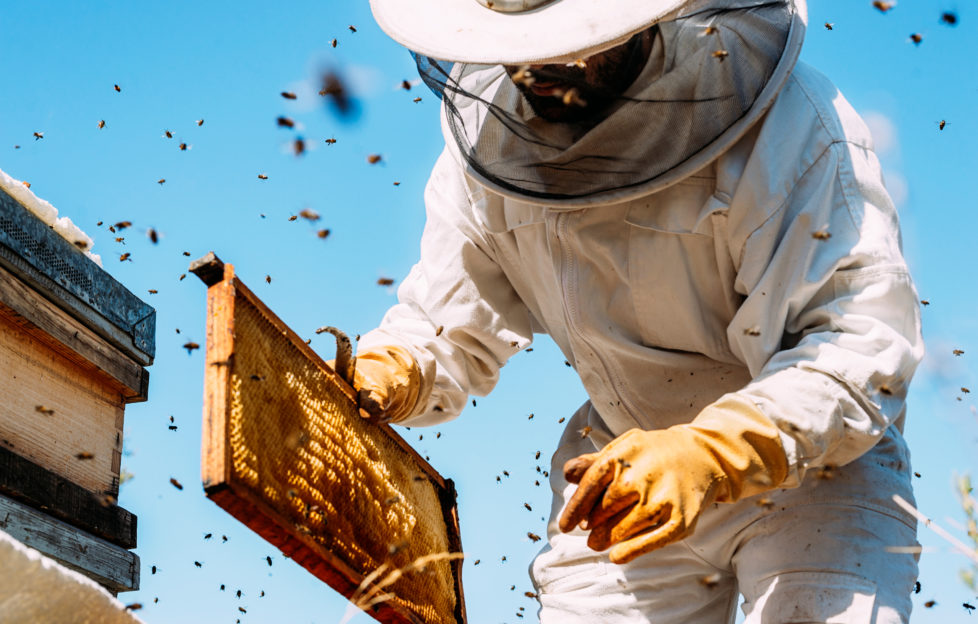 Beekeeping attracts all sorts of people - including Royalty!
It turns out that Beyoncé isn't the only Queen Bee in love with our miniature hero the honey bee. Queen Elizabeth's Buckingham Palace gardens is said to be home to 5 buzzing beehives containing Italian honey bees who feast on the royal nectar nearby.
They produce over 200 jars of delicious honey that the Palace chefs use to make scrumptious deserts for Royal guests such as honey madeleines, chocolate truffle filling and honey and cream sponges.
But Queen Elizabeth and Beyoncé are not the only famous faces to have created pollinating palaces.
Rowse Honey, which helps protect honey bees through its Hives for Lives programme, has compiled this list of inspiring British 'A-list turned Bee-listers':
The Duchess of Cornwall
The Duchess of Cornwall says "bees are vital to the natural world and an essential part of our fragile ecology", and took up beekeeping in 2010. She is also the first appointed President of Bees for Development (BFD) — an international charity committed to alleviating poverty through beekeeping and one of the Hives For Lives partners. Each year the funds raised from the sale of The Duchess of Cornwall's honey crop from her Wiltshire hives are donated to charity.
James Middleton
James may not technically be a royal but he's as close as they come, and it's all thanks to his sisters — Pippa Middleton and the Duchess of Cambridge — that he now practices beekeeping as a hobby. After years of longing to keep bees, James' wish became reality when his sisters gifted him 1,000 Buckfast bees for his birthday almost a decade ago.
David Beckham
Recently recently David Beckham has embraced beekeeping life at his Cotswolds home. His handywork has seen him build a hive in his garden and his whole family has joined in on the fun – in their protective bee suits of course!
Ed Sheeran
At his sprawling Suffolk estate, Ed is believed to have installed a beehive and is keen to make his own honey. The average age of a bee farmer in the UK is 65, so it's bee-rilliant to see Ed creating a buzz around beekeeping for younger generations.
Jeremy Clarkson
Having been motivated by fellow celebrity beekeeper Morgan Freeman, Jeremy took up beekeeping because he believes bees are "the cornerstone of everything" and the "planet's keystone species". That's why he's now also the proud owner of 250,000 of them.
Want to join the cause?
These stars take bee care to the next level, but there's no need for a fancy bee suit to play your part. Simply planting bee-friendly flowers like sunflowers, lavender or borage (a window box is perfect if you're limited for space!) can help to feed the bees and protect them.
Letting an area of your garden grow wild and giving bees a small water source to drink from are other valuable ways to offer hive help and join these well-known Bee-listers in supporting the British bee population.