2021 Romantic Novel Awards
---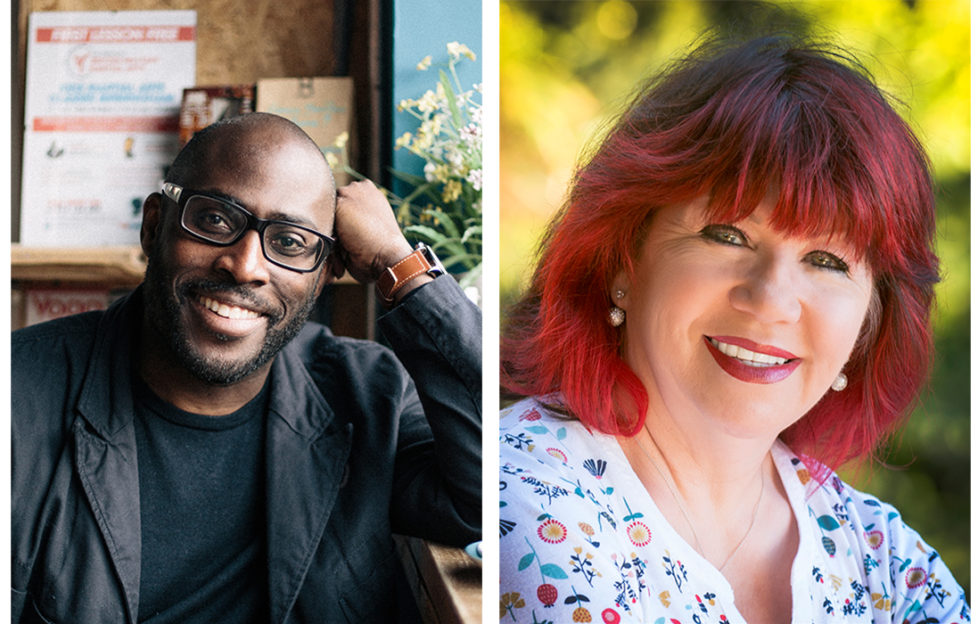 RNA Award Winners - Mike Gayle (Pic: Simon Weller) wins Outstanding Achievement Award; Milly Johnson wins The Goldsboro Books Contemporary Romantic Novel Award
When the annual RNA Awards kicked off online, with the best romantic novelists in the business, My Weekly's Fiction Editor Claire Gill was there, albeit virtually cheering on all the My Weekly faves…
Announcing the winners was TV legend Larry Lamb, full of his down to earth wit, he entertained throughout, alongside compère author and broadcaster Jane Wenham-Jones.
There were tears, giggles and a few technical hitches but nothing could stop the feel good factor of authors supporting each other. As Milly Johnson said, "It's like being in a room full of mates."
Unsurprisingly, one topic that most winners referred to was the difficulties that lockdown had posed – to authors, as well as readers.
Winner of the Katie Fforde debut award Clare Pooley said readers told her that her novel, The Authenticity Project, had provided an escape from everything. As a novelist Pooley felt in that sense, she'd "proved an essential service".
RNA Chair Imogen Howson said,
In a year when we have had to deal with anxiety, isolation, lockdowns, and some very surprising product shortages, romantic fiction has remained a source of escapism and comfort – an almost literal lifeline.
"The Romantic Novel Awards showcase some of the very best of romantic fiction, and I am delighted and proud to be part of an industry that gives so much happiness to so many people."
Shirley Mann winner of The Romantic Saga Award also talked about difficult times, in the past. Referring to the resilience shown by the women she spoke to for the research about ATA pilots in her book, in particular ATA pilot 80-year old woman Mary Ellis, Mann reflected that "if I can put forward any of their legacy I am thrilled to bits."
There were giggles from bubbly Carole Matthews who scooped the Romantic Comedy Novel award and had us all in stitches.
Milly Johnson won the Goldsboro Books Contemporary Romantic Novel Award, saying that romantic books give comfort, something which is needed more than ever now. She was absolutely gobsmacked, (the time delay showing the shock in her face), that she had won and she was pleased to have made even more new mates in the author's green room! Here at My Weekly we're not surprised she won this award – we get to see her talent all the time with her short stories and her new diary column that she is writing for My Weekly Special!
The final award of the night for Outstanding Achievement Award went to Mike Gayle for his extraordinary contribution to romantic fiction. Back in July we said Gayle was a winner in our monthly book page with All The Lonely People, "the characters wrap around you like a cosy cardigan". His acceptance speech was humbling (Fiction Ed Claire loved to hear a fellow Brummie accent). A genuinely nice guy, speaking from the heart he said,
Telling stories that people can connect to, means everything.
Here at My Weekly we may not have had our usual party in person at the RNA awards, but it felt like a cosy chat with friends, with laughter, inspiration and a whole lot of literary love!
---

Here is a list of all the winners and a big My Weekly congratulations to all and to the RNA:
Clare Pooley, The Authenticity Project, Bantam Press
Winner, The Katie Fforde Debut Romantic Novel Award
Kate Hardy, A Will, a Wish and a Wedding, Mills & Boon True Love
Winner, The Libertà Books Shorter Romantic Novel Award
Shirley Mann, Bobby's War, Zaffre, Bonnier Books UK
Winner, The Romantic Saga Award
Carole Matthews, Sunny Days and Sea Breezes, Sphere, Little, Brown
Winner, The Romantic Comedy Novel Award
Louise Douglas, The House by the Sea, Boldwood Books
Winner, The Jackie Collins Romantic Thriller Award
Christina Courtenay, Echoes of the Runes, Headline Review
Winner, The Fantasy Romantic Novel Award
Milly Johnson, My One True North, Simon & Schuster
Winner, The Goldsboro Books Contemporary Romantic Novel Award
Catherine Tinley, Rags-to-Riches Wife, Mills & Boon Historical
Winner, The Goldsboro Books Historical Romantic Novel Award
Julie Houston, Sing Me a Secret, Aria, Head of Zeus
Winner, The Sapere Books Popular Romantic Fiction Award
Mike Gayle, Outstanding Achievement Award