Who Is The Cutest WFH Pet Colleague Of All?
---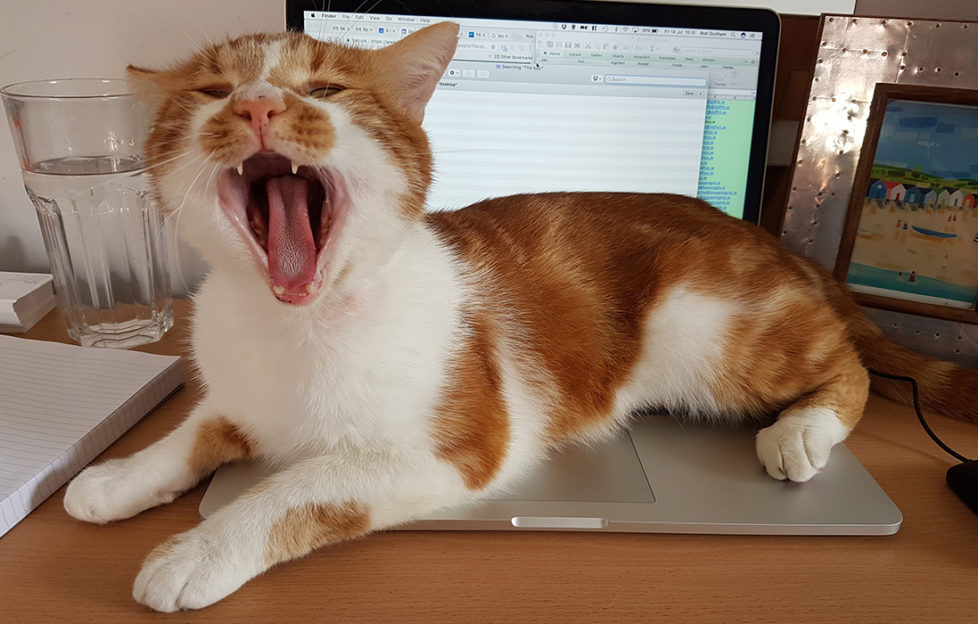 From border collie-gues to bunny buddies, meet the UK pets causing WFH mayhem…
With many offices still closed across the country, millions of Brits continue to work from home alongside partners and pets instead of their usual colleagues.
Some pets offer loving company for those working from home (WFH). Others are proving slightly more distracting – especially as the weekend looms!
Sofa and carpet specialist ScS has asked the nation to share the most hilarious pictures of pets getting in the way of people's work during lockdown for the chance to win a fabulous sofa set.
The lucky winner, who received a brand-new sofa set from ScS worth over £1,200, was Sarah Lewis from Bromley. Her cat, Bear, refuses to be ignored and resorts to lying across her laptop when he feels he's waited long enough for attention!
Here he is, along with some of the best entries, from dapper dogs to cheeky cats. Which of them proved most popular? Which late entries snuggled or hopped their way into the judges' hearts? See a gallery of the top 20 adorable pets here.
Hitting the snooze button?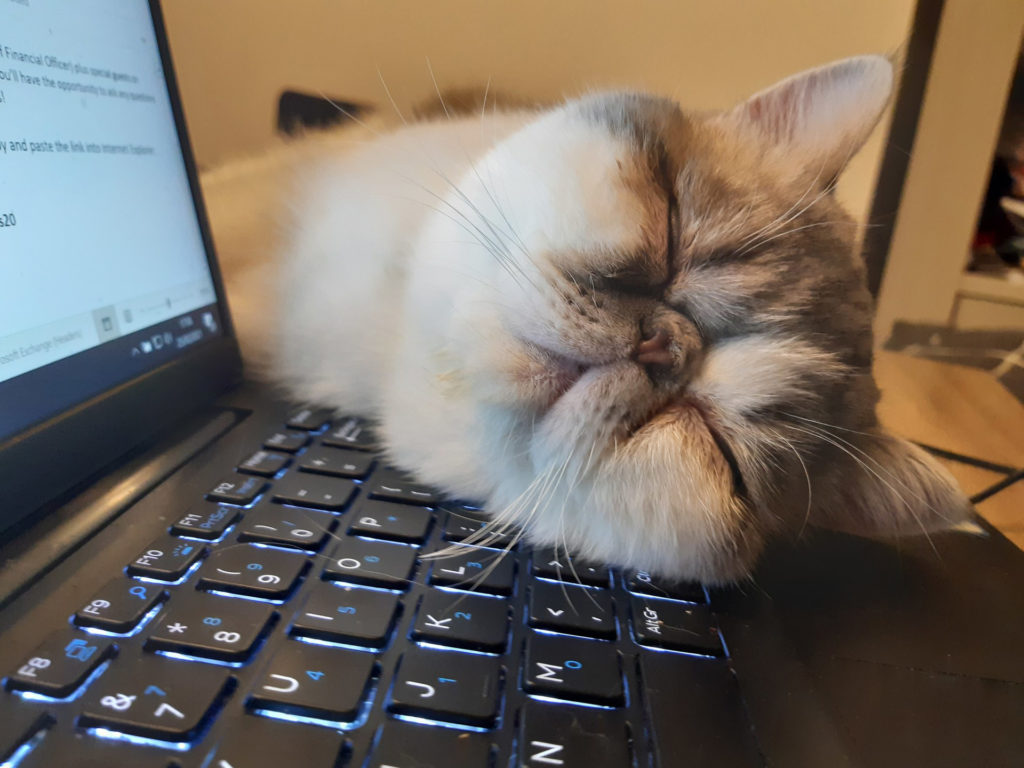 Sarah Lewis (38, Bromley)
Sarah's little pet, Bear, has been caught catnapping on the job! Sarah says he hates being ignored so regularly joins in with her work Zoom calls, and when he's not getting enough attention, Bear will simply lie down on her laptop.
Someone's breathing down my neck…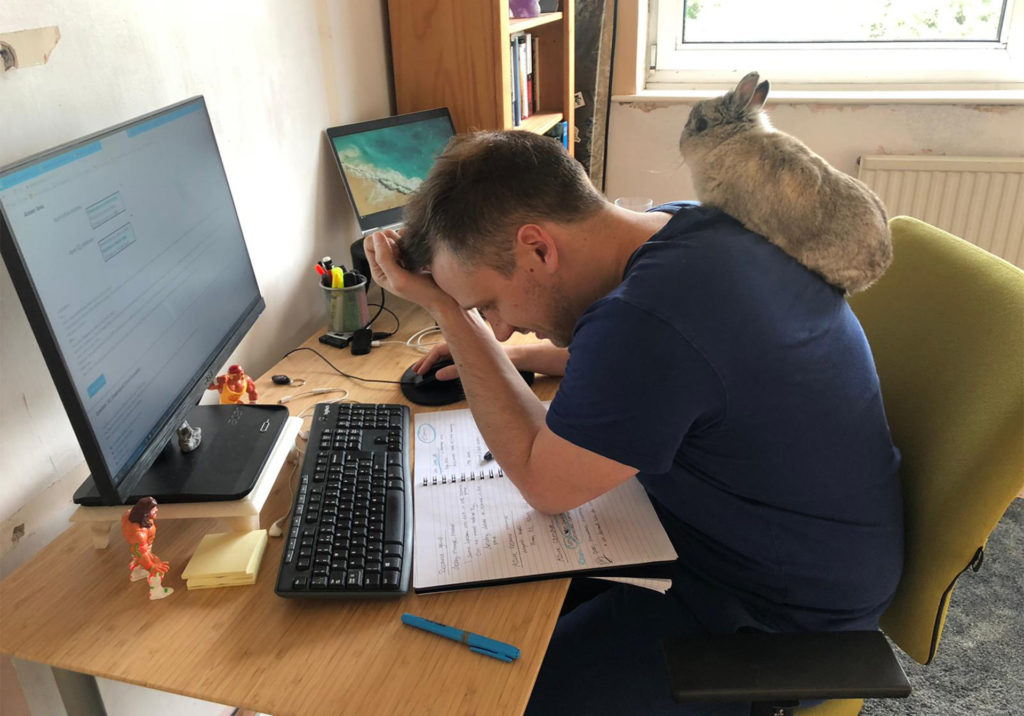 Scott Mckie (37, Nottingham)
Working from home means Scott's colleagues can no longer get on his back, but Dwarf Netherland rabbit Furby still can! Furby does chip in occasionally though, helping to shred confidential papers and giving Scott little kisses of encouragement.
Best bib and tucker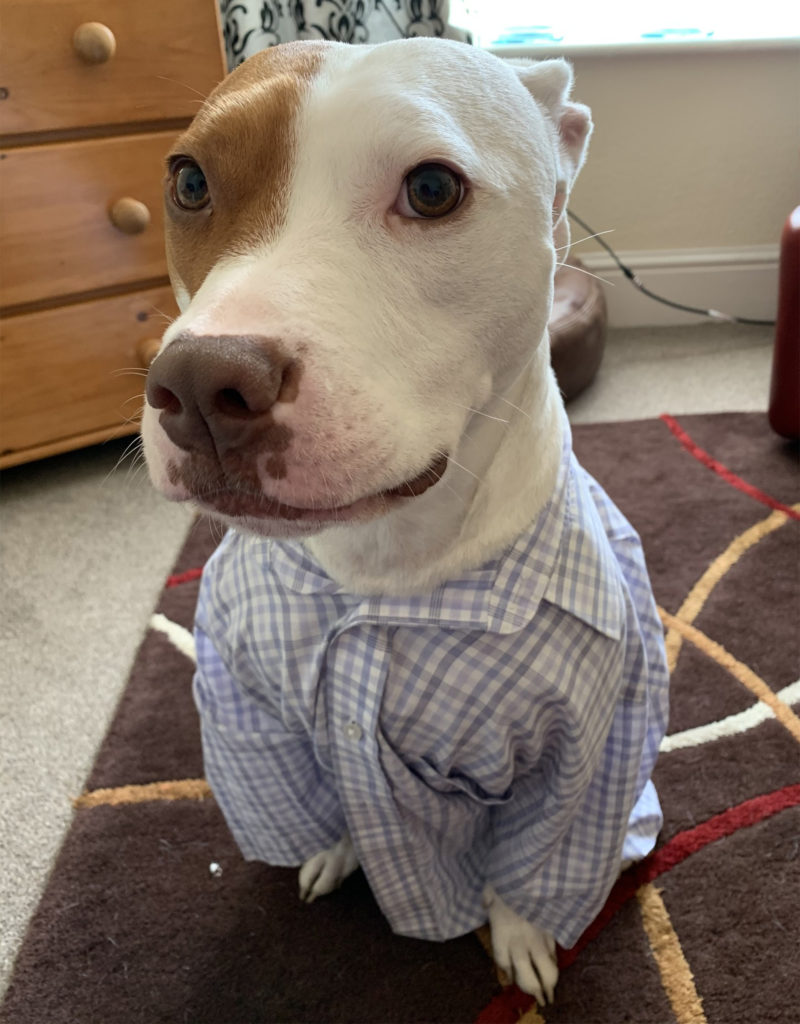 Elaine Bromilow (49, Blackburn)
Ivor may be working from home, but he still dresses smartly for important meetings. Owner Elaine says Ivor is the perfect colleague as he always remains 'pawsitive' and is great at helping her de-stress. He is also deaf, so doesn't complain about her singing along to the radio!
In need of an energy boost?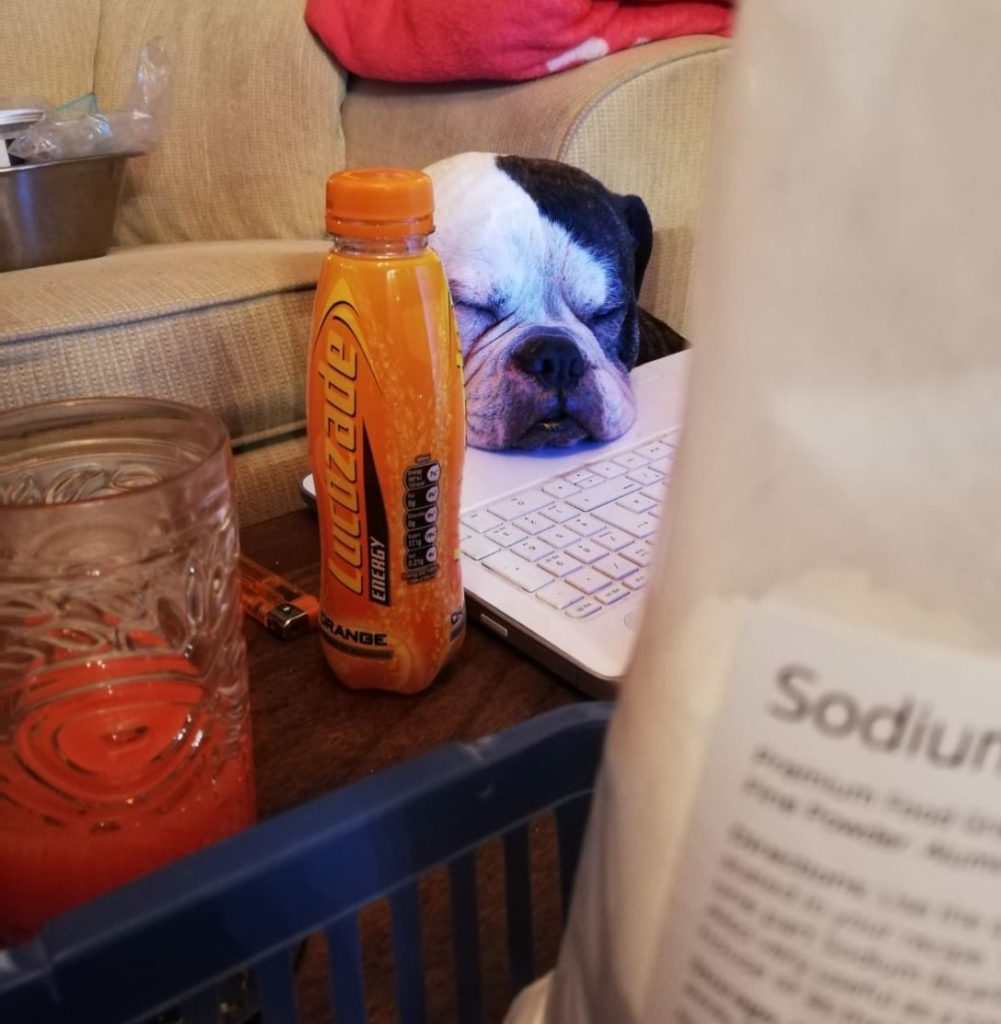 Kelly Bucher (40, Lancashire)
Loki struggles with early starts but turns his laptop on so that his boss thinks he's working. Owner Kelly says that despite taking the occasional nap, Loki is always supportive, attentive and by her side.
Border collie-gue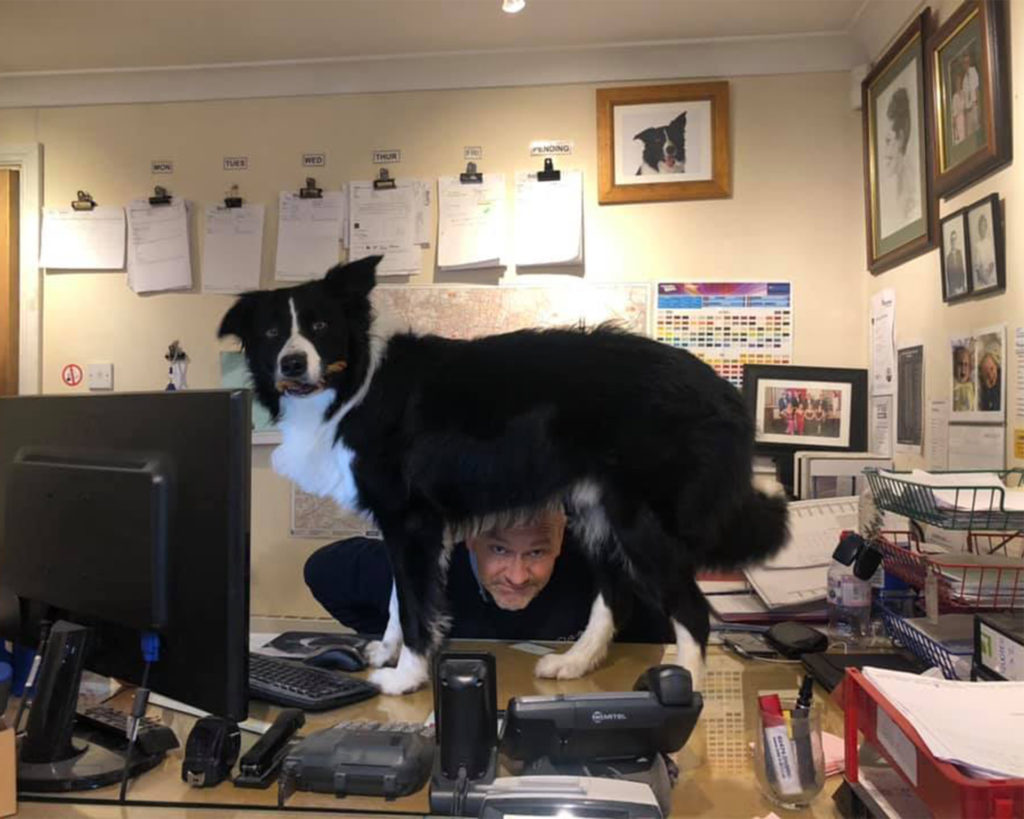 Charlotte Bell (27, Rainham)
Milo has been Charlotte's border collie-gue for the last five years and never fails to cheer her up, which has been great during lockdown. He's also been collie-gue of the month, judging by his picture up there on the office wall! Charlotte says Milo fills her days with furry cuddles and laughs, but isn't great at answering the phone.
A chilled approach to hot desking?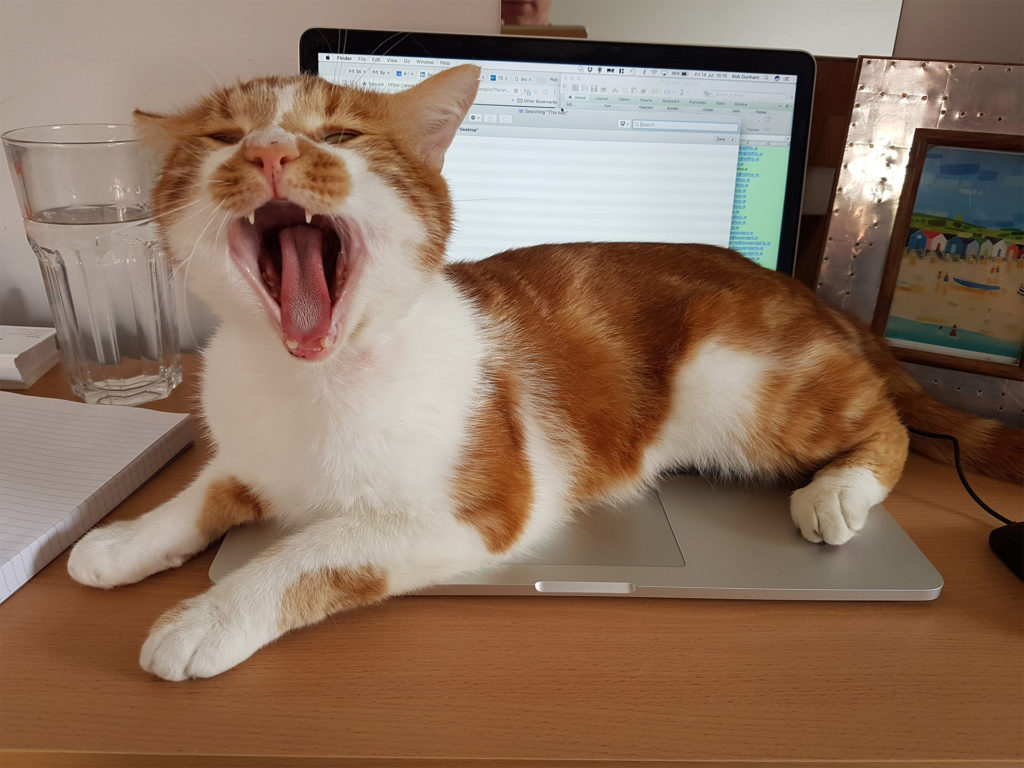 Robert Dunham (41, Salisbury)
Robert took Biscuit in when he was a stray kitten and he sure is sweet! Biscuit loves to spend every moment by Robert's side and helps keep his keyboard nice and warm by lying directly on it. It's tiring work, though.
Don't kick the delete key!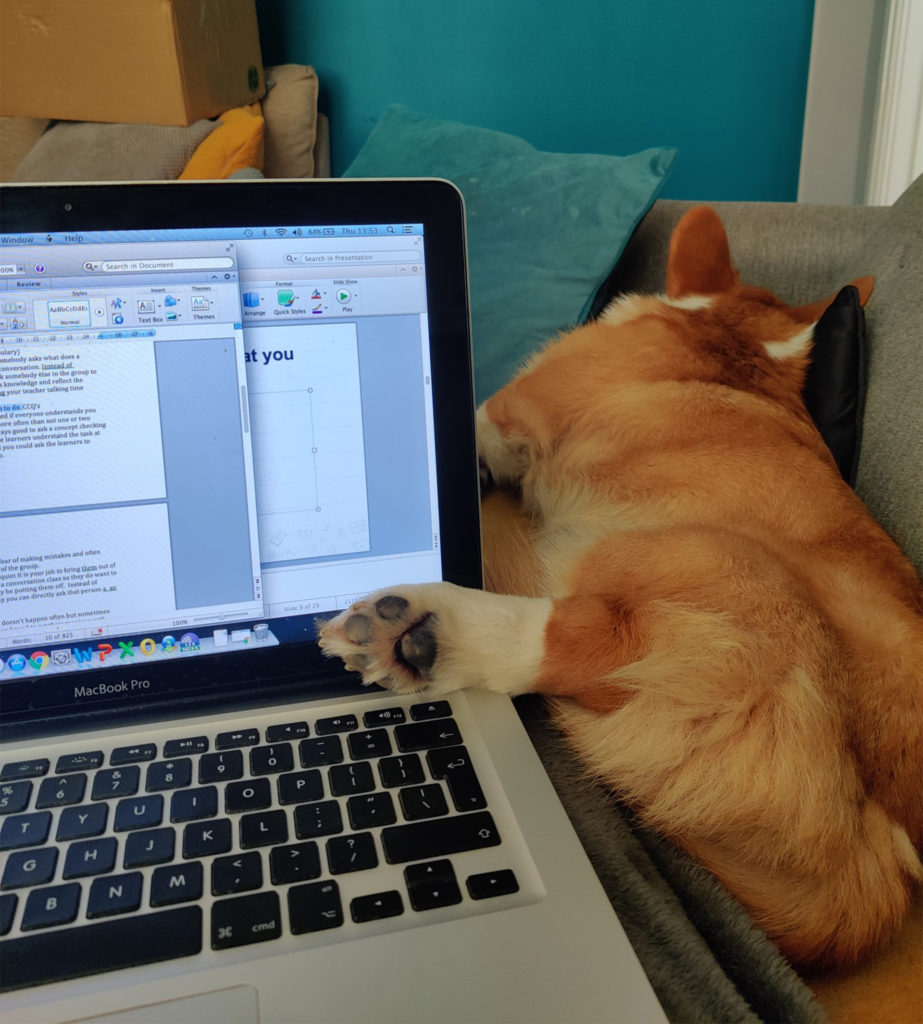 Elizabeth Gontsarova (28, Liverpool)
Elizabeth often finds Nemo the corgi by her laptop and says that he is always happy to lend a hand, or paw, to help out with her work. Nemo likes to introduce himself to Elizabeth's colleagues by barking as soon as she takes herself off mute.
Ploughing ahead…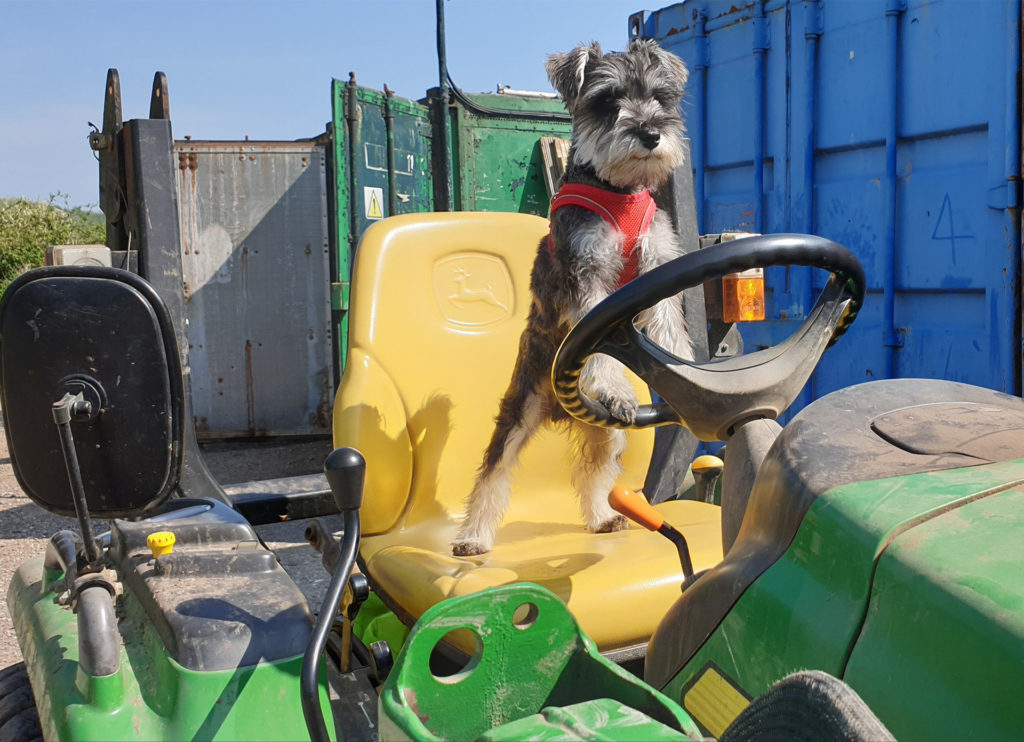 Donna Andrews (45, Wadhurst)
Donna and Fraser added little Albert to their family back in February and now he never leaves their side. Albert even helps out with work on their land by taking charge of the tractor!
A brilliant networker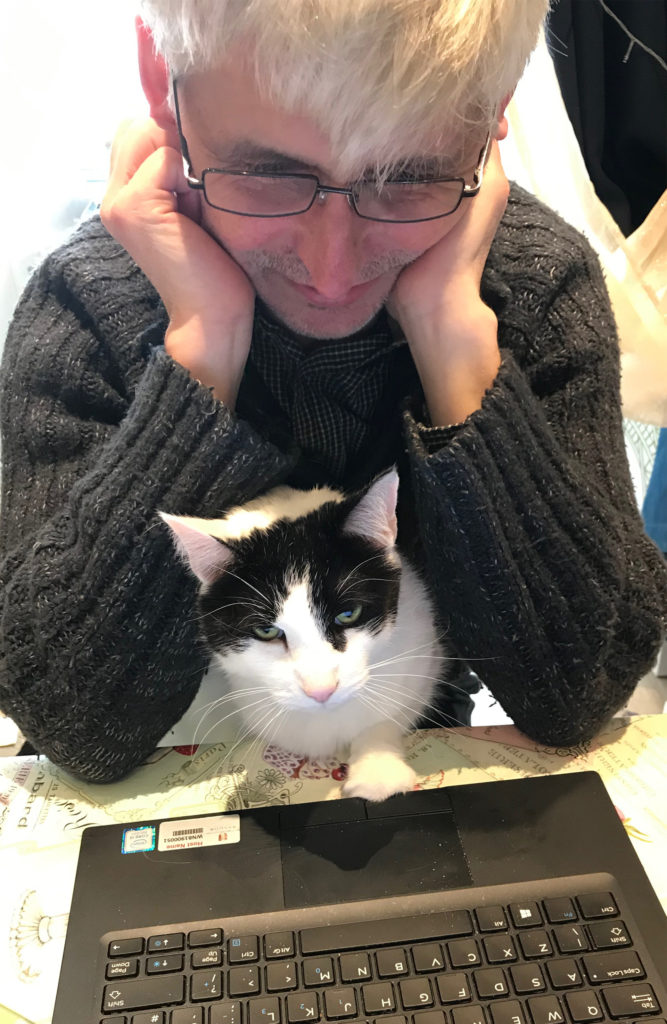 Paul Baker (54, Holyhead)
Einstein the cat always brings bright ideas to Paul's meetings and loves saying hello to his colleagues. Paul says Einstein's cheeky face helps break the ice on calls and makes conversations far cheerier and more light-hearted.
Digby here, how may I help you?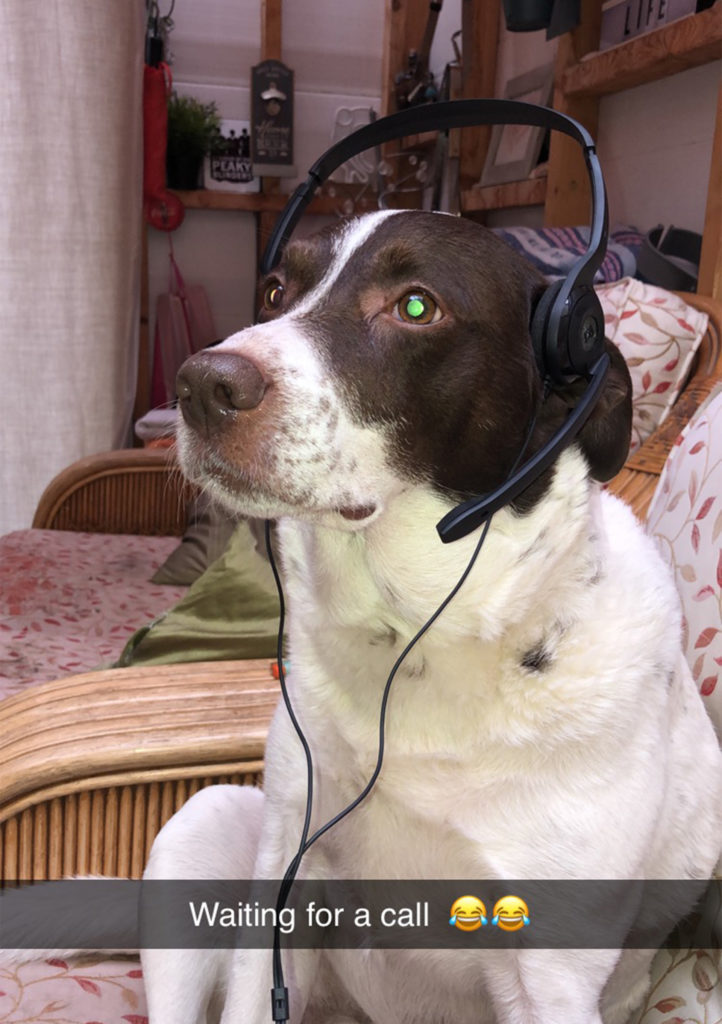 Carrie Carpenter (38, Southampton)
Digby makes Carrie's WFH life so much easier. He's always there for support and is a great listener. He even steps in to take her calls while she's making lunch.
Your chance to win!
Amy Forster, content executive at ScS, said, "One of the benefits of working from home is that we get to spend more time with our pets. The photos we've received so far show that they've certainly been keeping close company!
"Whether you have a distracting dog or a cuddly chinchilla, we want to see pictures of your pet colleagues. We've already had more than 200 entries and each one has made us smile."
To enter the competition for a chance to win a sofa set worth over £1,200, share your funny working from home pet photos here: scs.co.uk/lifestyle/showcase-your-pet-competition.html 
Your pet photo could also earn you £25! Email it (with your details) to the address in My Weekly magazine for a chance to be featured on our All About You page.