My Weekly Special 74
---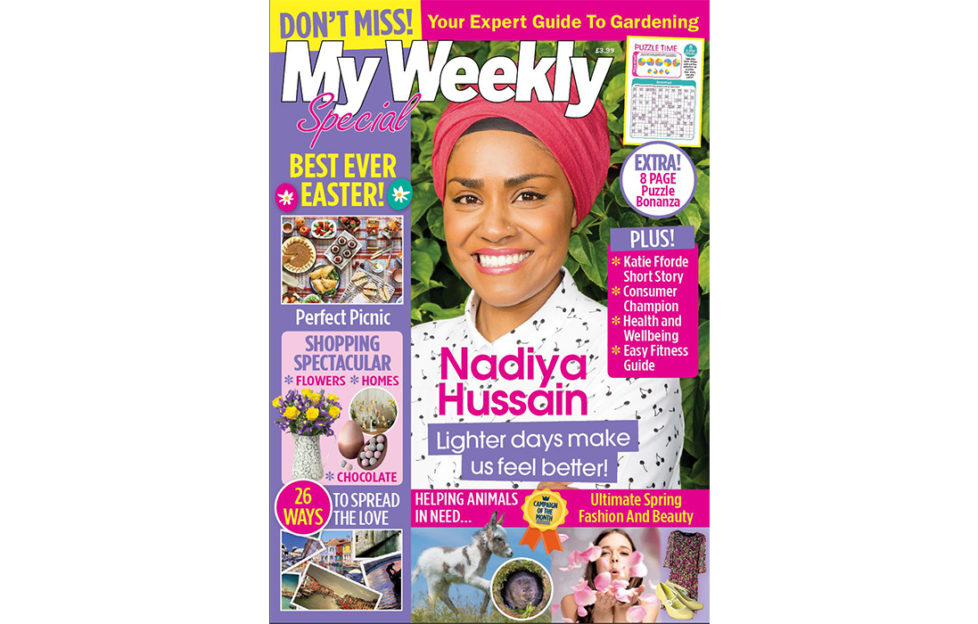 Our latest Special is in shops now! Here's a peek at the springtime treats packed inside:
Nadiya Hussain talks about spring joy, representing Muslim women, and her new children's book to tackle anxiety
Our Ultimate Easter Picnic! Nine fabulous recipes perfect to pack up and take out
Be Blooming Beautiful! Exquisite floral-inspired clothes, cosmetics and scents
The pick of the bunch – gorgeous flowers to send, and the loveliest Easter eggs
Time For Afternoon Tea – a tour of tearooms is surely the loveliest travel feature (and holiday) ever!
What Easter Means To Me… Dolly Parton, Holly Willoughby and more of your favourite celebs
Spread The Love! 26 easy ways to help other people feel good
Campaign of the month: Charities caring for wildlife and other animals
How to be healthy at 50+ with Dr Philippa – fitness apps, the strain on the NHS and a compassionate look at miscarriage
Fresh And Fit: Set up a mini-gym at home with Karen Evennett
Money expert Sue Hayward looks forward to retirement… not just her own!
A super varied puzzle section
Plus lots more…
On sale from March 18, 2021, only £3.99!