Pocket Novel: Summer Intrigue
---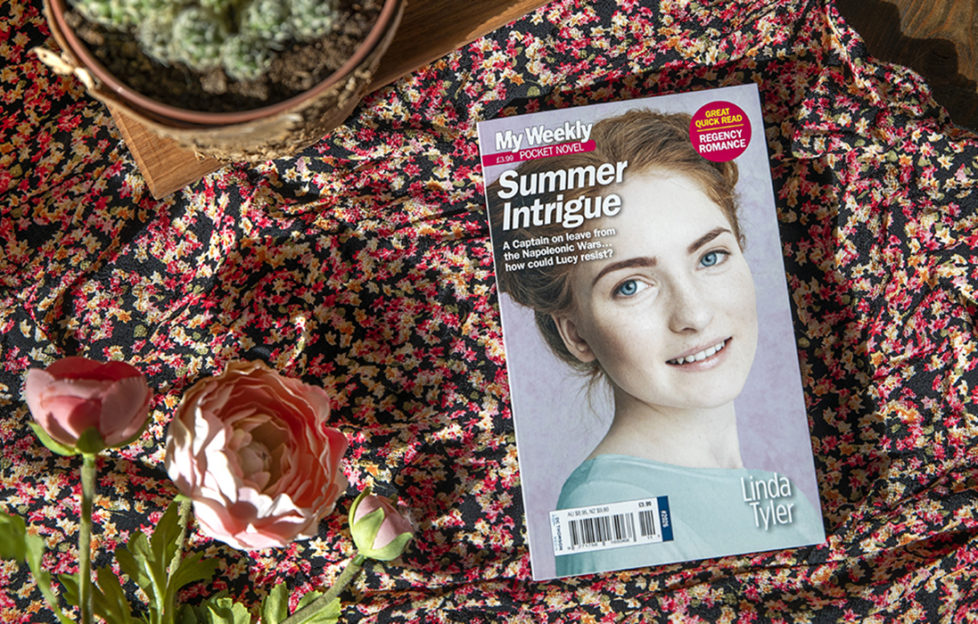 Pic: Eve Conroy
An intelligent beauty is about to be left on the shelf… when events take a dramatic turn
Will Captain Lambert trust Lucy to help him in his quest to expose a traitor?
At thirty-one, the country house party may be Lucy's last chance of snaring a husband. Not that she has any wish to do so, to the despair of her chaperone – until she meets the quietly powerful Captain Lambert, on leave from the Napoleonic Wars. Her keen eyes and sharp mind draw her into his dangerous mission to locate stolen top secret plans… as well as some decidedly stormy emotional waters…
Perfect size for your handbag
Georgian-era thrills, betrayal and romance
Puzzles inside, too!
Written by Linda Tyler
On sale from March 18, 2020, only £3.99! Available from supermarkets, newsagents and by subscription.