David Tennant reads to raise funds
---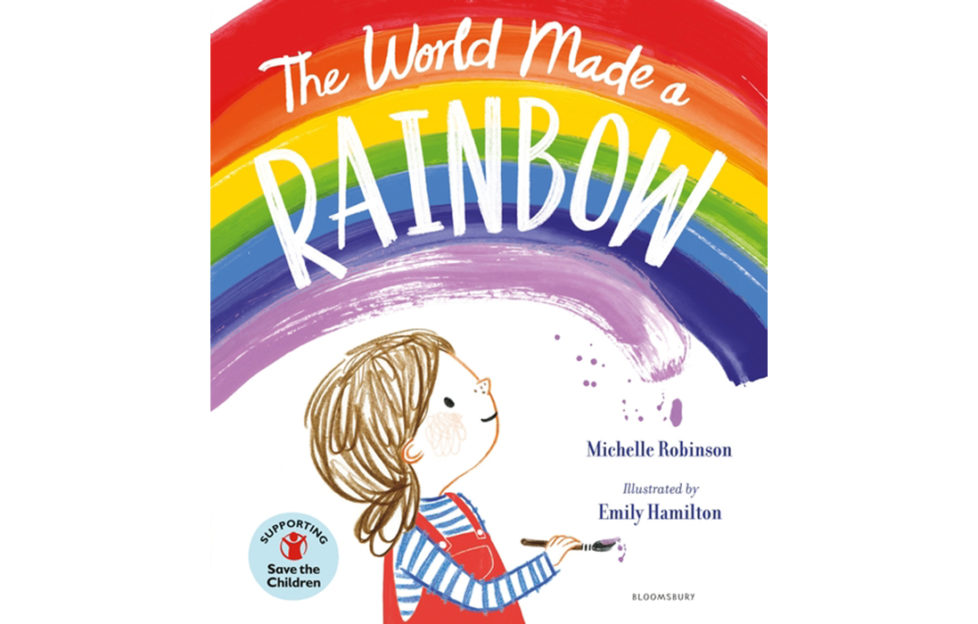 The World Made a Rainbow brings a message of hope and reassurance – a lovely gift for kids and grandkids this Easter, with each sale raising funds for Save The Children. Enjoy the story now, read by David Tennant and released by Bloomsbury Children's Books…
Inspired by the rainbows that children across the world created during lockdown and in response to COVID-19, The World Made a Rainbow by Michelle Robinson and Emily Hamilton is a book to treasure and pass down through the family as a poignant reminder of these unique times. Lovely bedtime reading, it captures the fun, hope and togetherness we've all shared recently.
The book, first published by Bloomsbury Children's Books in September 2020, has resonated across the generations, and with a donation on every copy sold going to Save the Children, it has also raised an astonishing £25,000 for the charity so far.
Author Michelle Robinson said,
"I'm so glad that the words I wrote to reassure my own loved ones have been helpful to so many others. I am delighted to have David Tennant reading the story for this special video in support of Save the Children, which I hope will get the book out to new readers and serve as a comfort in these ongoing, challenging times.
I can't wait until we're all safely back together, making new memories, and this book becomes a piece of our shared history – a way of showing our children's children what family life was like for many during lockdown.
The World Made a Rainbow, narrated by star of stage and screen David Tennant – watch it here.
The World Made a Rainbow is available now from www.bloomsbury.com.