How To Cut Food Waste To Save Money And The Planet
---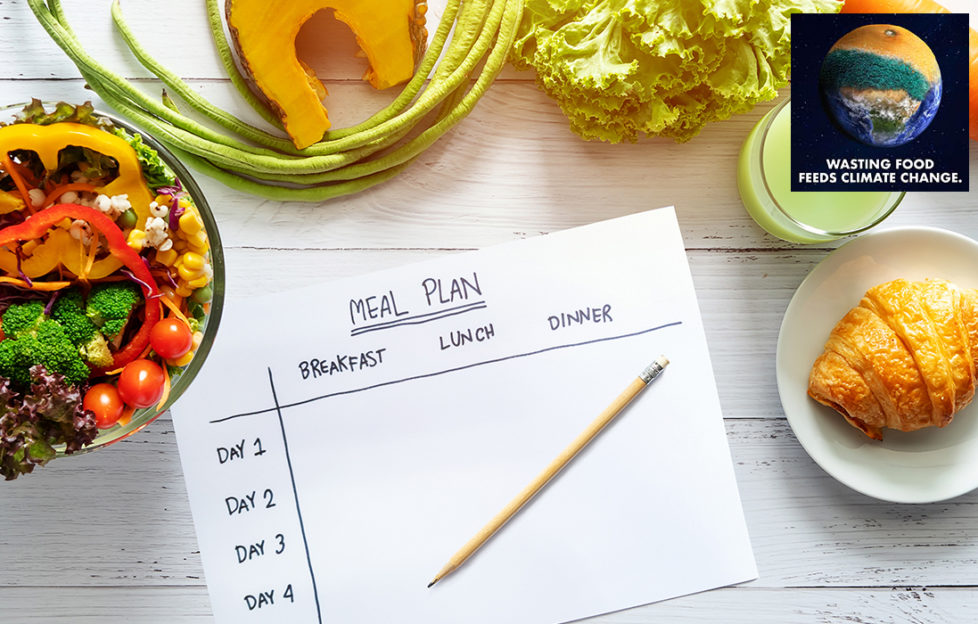 Pic: Shutterstock
How much food is wasted in your home? What can you do about it? Following on from the recent Food Waste Action Week, Ashley Henderson chats to Serena Soobadoo about her decision to take action, and the ways it's changed her lifestyle for the better….
Around the world, it is becoming increasingly important to many people to become more eco-friendly. Small things like the amount of food products we waste can have a really strong impact on the environment.
Recent WRAP research found that while 81% of people in the UK are concerned about climate change, less than a third see a clear link between it and food waste.
This compares with over half who make the link with aviation and climate change. In fact, global food waste produces more greenhouse gas emissions than all commercial flights.
However, there are ways that we can all help combat this growing problem.
Serena Soobadoo, a 25-year-old sales representative from Essex, has made changes to her eating habits and her relationship with wasting food to do her part for the environment. So what are her thoughts?
Like throwing money in the bin!
When asked about her motivation to take part in Love Food Hate Waste's Food Waste Action Week challenge, Serena revealed that she realised how much good food was going to waste in her home on a weekly basis.
To her, throwing it all out felt like chucking money in the bin – something I'm sure we can all relate to!
She was frustrated to find so much food in her fridge that went bad due to poor planning or storage.
"Storing your food correctly is the easiest way to prolong its life. For example, I had no idea that apples and citrus fruits stay fresh for way longer in the fridge, rather than in the fruit bowl."
Since making the decision to cut down on her food waste, Serena has found that she is much more resourceful with her meals and ingredients.
Now, she searches for new recipes to "revamp" her leftovers, and she tries to use one ingredient for multiple different meals.
She has also become much more creative in the kitchen in her quest to use all of her leftovers! New ideas – such as a frittata made with leftover chips – have encouraged her to be much more imaginative with her meals.
She also finds the Love Food Hate Waste website incredibly helpful for giving her new ideas, and for its useful tips on portion sizing!
"Planning was the toughest part"
Serena admits that not all of this has been easy.
"Planning in advance was the toughest part for me. I normally tend not to think about what I am going to eat until the time comes to make the meal, but I've got in a good routine now and am now much better at making a shopping list for the food I will need for that week only."
Making it a family affair
She also mentions that she has been able to convince some family members to follow suit – especially after informing them of the impact food waste has in climate change! She encourages them by sharing some of her recipe ideas and helps them to understand the importance of date labels on food items. They are now much more conscious about their own waste as a result.
Before starting this challenge, Serena wishes she had known about Love Food Hate Waste's  fridge temperature tip.
"My fridge, along with most, was at a temperature way too high to keep food fresher for longer. But since reducing it to 4 degrees I have noticed a huge difference!" Who knew?
Resist picking up those extra bits…
For people looking to reduce their waste on a budget, Serena suggests that people try to plan their meals for the week. If you only buy the food you know you will need, you will save money and limit the amount of waste you produce! "It is easy to get carried away when in the supermarket and pick up lots of extra bits, but just try your best to stick to the plan. Also, take a picture of your fridge before you go shopping so you know what you already have!" Handy!
70% of food waste (post-farm gate) in the UK comes from households. But the good news is everyone can make a difference.
So, if you are looking to cut your own food waste but don't know where to begin, lovefoodhatewaste.com can be a great place to start. "I'd suggest you read up on and understand the importance of Use by vs Best Before date labels too. Start to use your senses with your Best Before foods rather than just throwing them as soon as the date passes, as you are likely binning lots of perfectly good food!"
Find more advice and information on preventing food waste here