Sponsored
SPONSORED: Planning your 2021 Holiday Abroad
---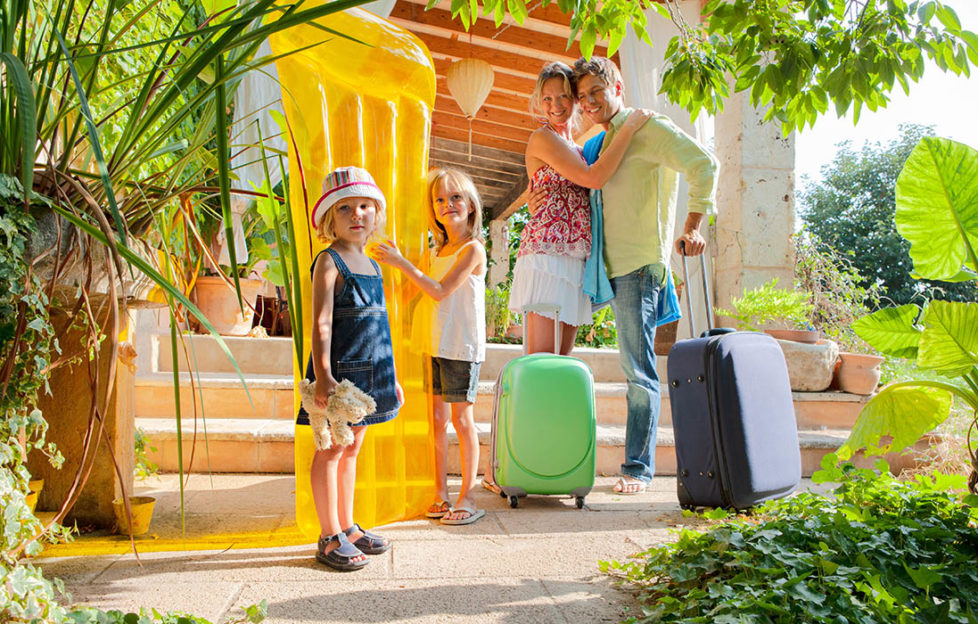 Pic: Shutterstock
With so many of us looking forward to travelling again as soon as it is safe to do so, here are some handy tips on how to make your trip as stress-free as possible
While planning a holiday in 2021 has at times felt like an impossible dream, now that lockdown restrictions look set to ease over the spring, many families around the world are looking forward to doing just that.
If you are looking to book a family holiday abroad this summer and you want to do it stress-free – we have some helpful advice for you and your family. Here are some of the easiest tips for making your 2021 holiday the best yet!
Self-catering accommodation
As much as a hotel can be great – it can also be stressful if you have picky eaters in your family. If the kids or grandkids either don't like to eat a lot of food or they simply don't enjoy eating at the table, a self-catering cottage or villa will afford you the freedom to choose. You will also be able to enjoy privacy in a self-catering space and this will likely be better for you as a family.
Use entertainment on the plane
Kids can be incredibly impatient as well as fussy when travelling and this is why your hand luggage needs to contain some form of entertainment for your child. Whether it be a tablet that you have downloaded movies onto or their favourite toy – it will keep your child entertained during long waits and will ensure they are less likely to have a tantrum. You can also pack some snacks for your child during the wait at the airport because kids can get very hangry!
Don't pack too many toys
As a parent taking your kids on holiday it can be tempting to try and find as many ways to keep them entertained as you can. However, all toys will end up going in your suitcase making it heavier and it will take up space for more important things. Consider packing just a few select toys that your kids love. It is unlikely you'll have much time at your accommodation anyway so they might not even touch them!
Bring lots of sunscreen
Sunscreen is one of the most important items you should pack for your family holiday abroad. You will likely be out in the sunshine with your family every single day and this will mean everyone is at risk of burning. Bring SPF 50 sunscreen with you in your bag and this will ensure that everyone has the strongest level of protection against the harsh rays of the sun.
Prepare medication in advance
One of the best ways to ensure your family holiday is stress free is to set up an Online Pharmacy before you go and order all of your family's medication in advance of the trip. This will allow you to have everything delivered straight to your door before you go and it will be one less stressful job on your list.
Go with the flow
It is easy to start pulling out your hair during the run-up to and during your holiday but this is simply not necessary. It is so important that you sit back and enjoy your own break as much as the rest of the family because a holiday is supposed to be fun! Don't get hung up on the small things like bedtimes and routine – instead just go with the flow of the days and see where they take you. A holiday is supposed to be a mini adventure so it will naturally be much different to your regular life and this is a good thing. Sit back, relax, and enjoy what comes.
Plan your trips in advance
Before heading off to your destination, one helpful task to do as a family is sit down and plan some trips before you go. We all know how stressful it can be to decide what to do on any given day of your holiday – and this is why having a few ideas ready to go is a lifesaver. Sit down and let every member of the family choose one thing they want to do, and then you can plan the transport route as well as what you'll need to bring with you for the trips. Type this up and print it out and take it with you for those days where you can't decide what to do!
Enjoy your trip!