Decorating Tips To Make Your Home Bloom
---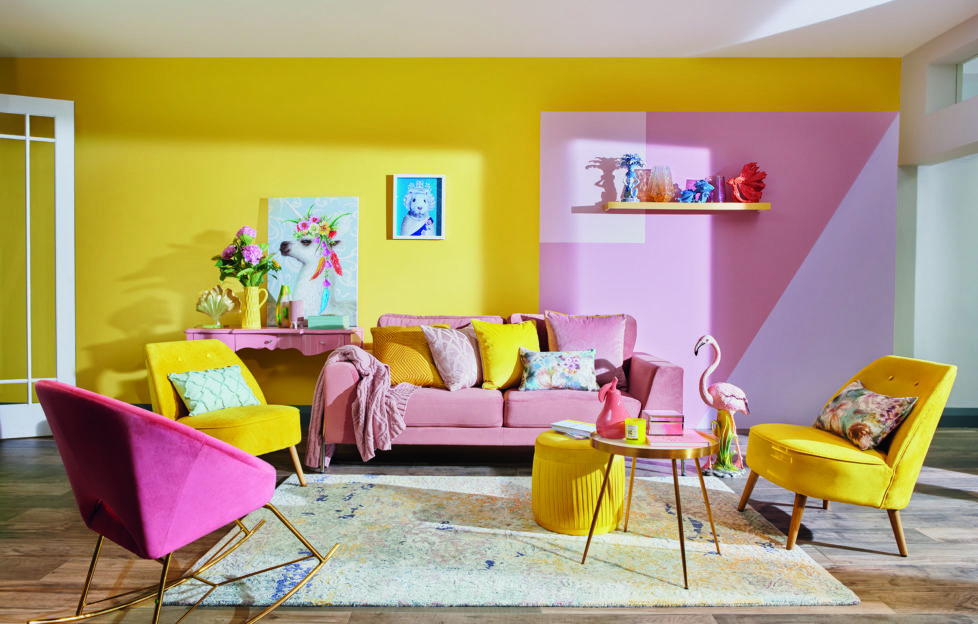 Furnishings from a selection, HomeSense
With the arrival of Spring, it's time to put the bloom back into our homes with some top tips by Matthew Currington, Technical Director of  The Lighting Superstore:
Garden Focus
Although we can anticipate letting our guests back into our homes, there is still a wait until this is possible. For now, get your green space ready to accommodate some outdoor hosting – the earlier the better to ensure your garden is insta-ready
Invest in, or upcycle, some great garden furniture. A comfy seating area can be the difference between guests 'popping in' or reclining in the sun with you for hours. Adorn your outdoor seating with blankets and pillows to maximise comfort.
Similarly, outdoor lights are essential to making your garden the ultimate social hub. The 'layer lighting' rule should apply outdoors, too. One stark overhead fixture doesn't create the ambiance we desire for a warm summer evening spent outdoors. Have a few lighting fixtures dotted around your garden – wall lights, under-foot and even fairy lights.
Colour Burst
Luckily, striking colours are on-trend right now, with TikTok bringing back our love of eclectic 60's décor with 'mid-century modern' having nearly 70,000,000 views. In 2021, designers are adding a 'little bit of spice' to their style.
Easter brings us daffodils, the first sign of sunshine and baby chicks. Coincidentally, Pantone's 'Colour of the Year' is 'Illuminating', a bright, light yellow – perfect for the impending spring season!
To inject some positivity into your interiors, add a touch of the Spring colour. Incorporate as much or as little as you like – a pop of colour on a cushion or throw can totally transform a space.
Fresh Flowers
The perfect centre piece for any room, add flowers to your mantlepiece, dining room table or desk to name but a few options. Not only are they aesthetically pleasing, your home is filled with their aroma.
Change up their placement from the traditional centrepiece. Add some floating shelves or a decorative ladder shelving unit to display your blooms. This allows you more scope for changing up your interiors along with the seasons or even your mood.
If traditional flowers aren't for you, dried flowers are really popular now too. This can be a fun DIY task, or you can get them readily available.
Lighten Up
Swap out your thermal, black out curtains for some light, linen fixtures in a pastel shade. This allows rooms to fill with sunlight and natural warmth which can boost your mood from the moment you wake up.
If you still prefer a black-out sleep regardless of the season, you can always swap out other curtains in your home.
Natural light is linked to all things positive and spring is the perfect time to embrace it. Refresh your curtains, crank the windows and bounce the light around your home with mirrors to keep it bright.
Soft and Sweet
Research has observed our moods actually get better inline with the beginning of Spring, and this year's hosting season perfectly aligns with us getting a spring back in our step.
Reflect these positive vibes in your interiors by making your home as welcoming as possible. Harsh lines and rigid fixtures are a no-go, instead introduce softly patterned tablecloths, pastel bedsheets and abundance of decorative, comfy cushions.