Easter Treats!
---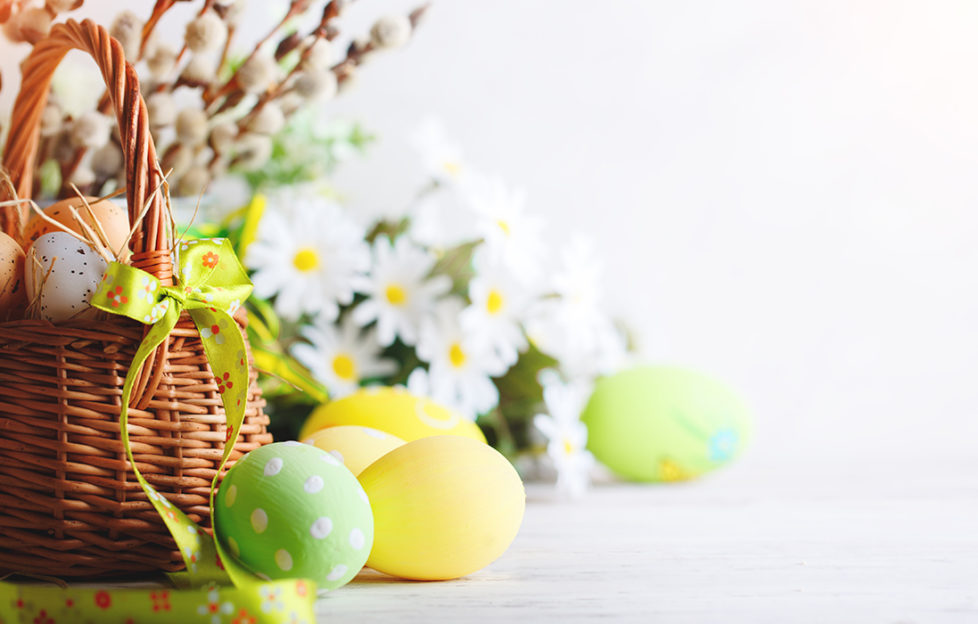 Pic: Shutterstock
With spring in the air, and Easter just around the corner, bring smiles to faces with this lovely selection…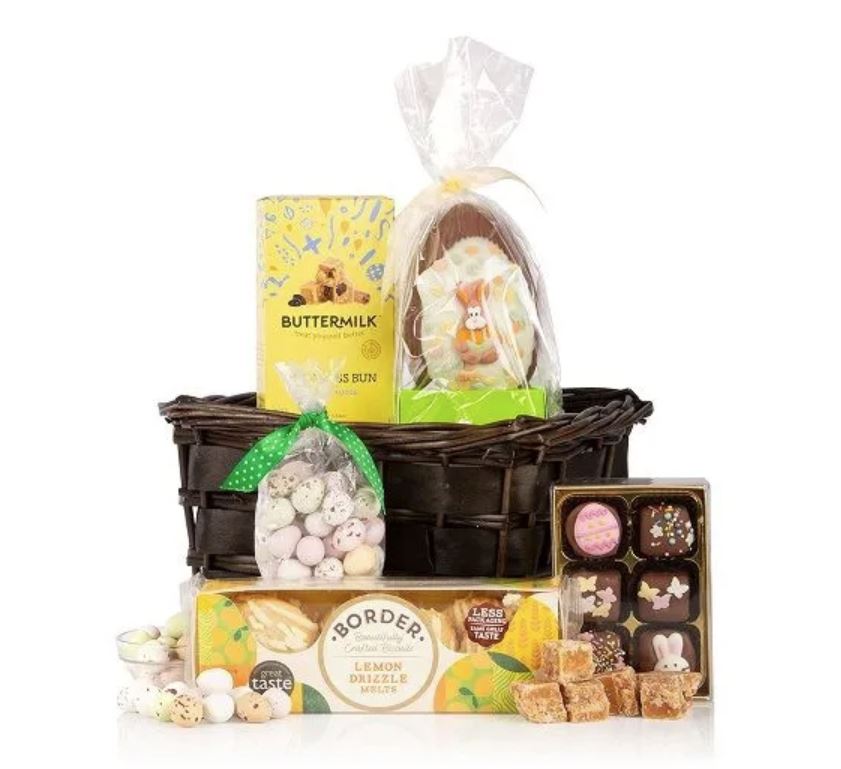 Easter Basket
£38.50, DCT Shop
Make someone's Easter with this gorgeous collection. Hamper contains Border Lemon Drizzle Melts 150g,  Buttermilk Hot Cross Bun Fudge,  Chocolate Mini Eggs 150g, Linden Lady Decorated Milk Chocolate Egg 125g, Linden Lady 6 Decorated Chocolates 60g and Linden Lady Decorated Brown Storage Basket.
---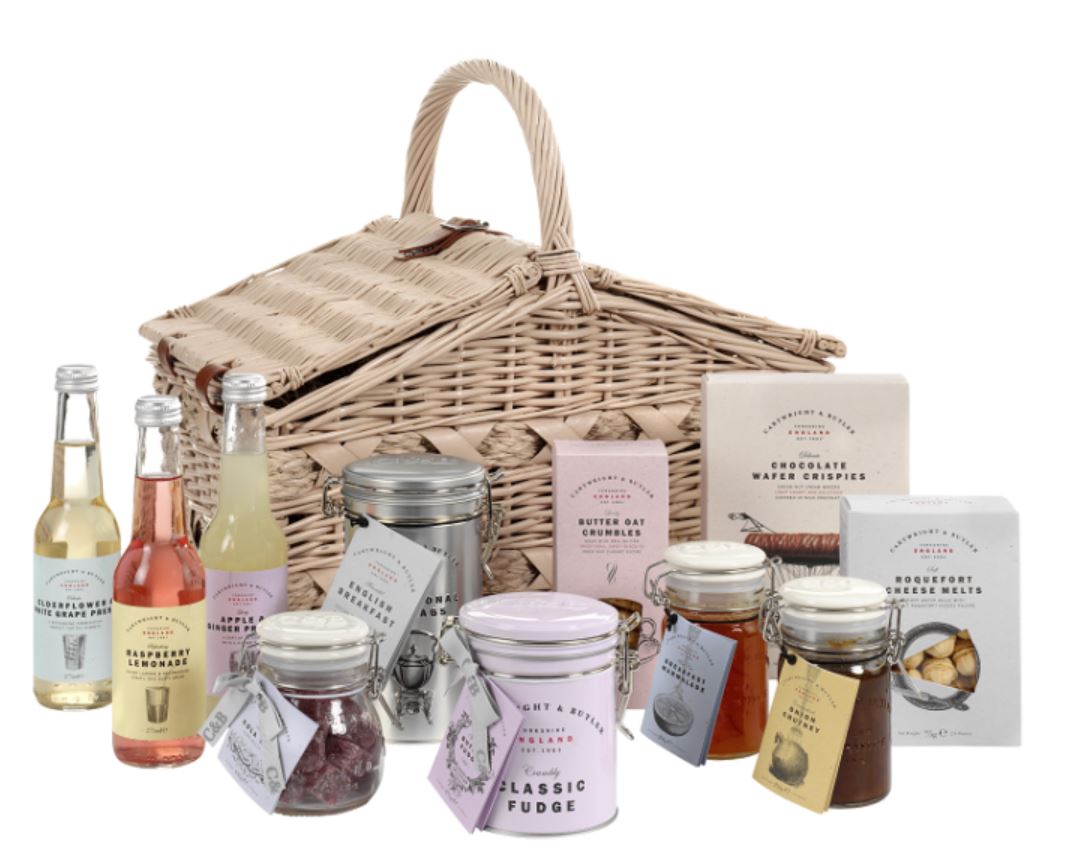 Cartwright & Butler – Aysgarth Picnic Hamper
£87, DCT Shop
Enjoy on a sunny day in your favourite spot. Contains Breakfast Marmalade, Caramelised Onion Chutney, Roquefort Cheese Melts, Chocolate Wafer Crispies, Butter Oat Crumbles, Apple & Ginger Pressé, Elderflower & White Grape Pressé, Raspberry Lemonade, English Breakfast Tea in Tin, Classic Fudge Tin and Cola Cube Sweets.
---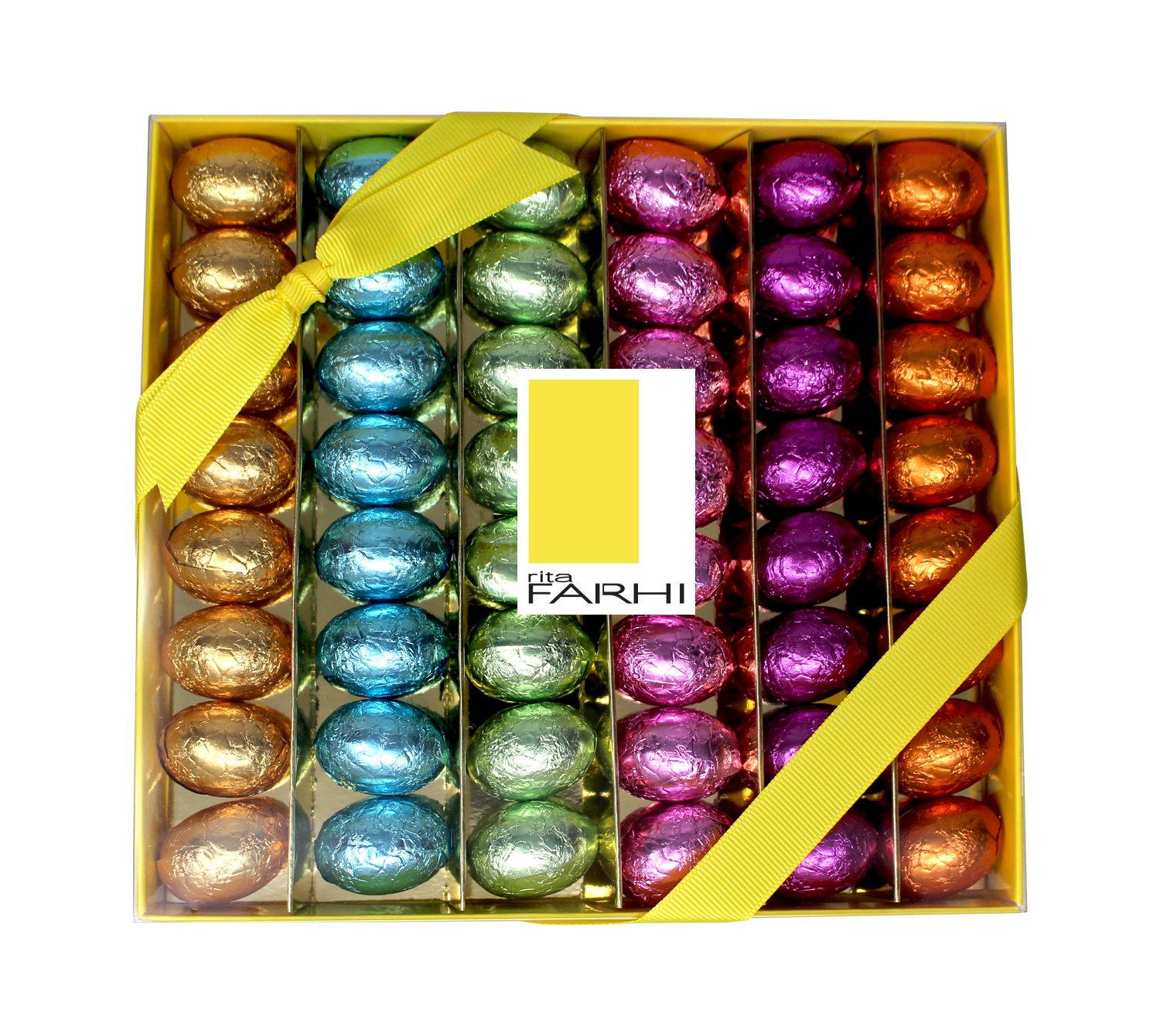 Farhi Foiled Milk Chocolate Praline Eggs in a Luxury Gift Box
£12.50, farhi.co.uk
A delicious assortment of chocolate pralines is jewel-coloured foil. A luxurious Easter gift. Chocolates contain nuts.
---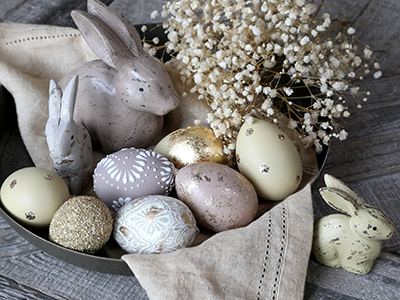 Yellow & Gold Easter Egg Decorations
£2.95 each, height 7cm, Heavenly Homes and Gardens
A lovely addition to your Easter home, and so pretty to display all year round.
---
Peter Rabbit™ Bamboo Dinner Set
£23, DCT Shop
Make mealtimes fun with this Peter Rabbit dinner set. The artwork for each product is taken from the original illustrations from the Beatrix Potter stories. A lovely Easter gift for the younger members of the family, the set includes a plate: 21cm, Bowl: 14cm, Cup: 9cm and cutlery. Material; Bamboo. Suitable for ages 18 months+. This product can be washed with warm water and mild detergent or placed in the dishwasher. Do not use this product to heat food in a microwave or oven.
---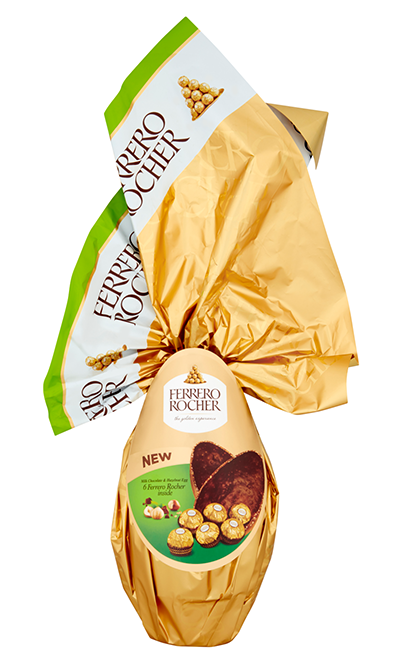 Ferrero Rocher Flame Egg 225g
£8, Tesco
A delicious, milk chocolate and hazelnut egg, with an indulgent nut croquante, exclusively available at Tesco.
---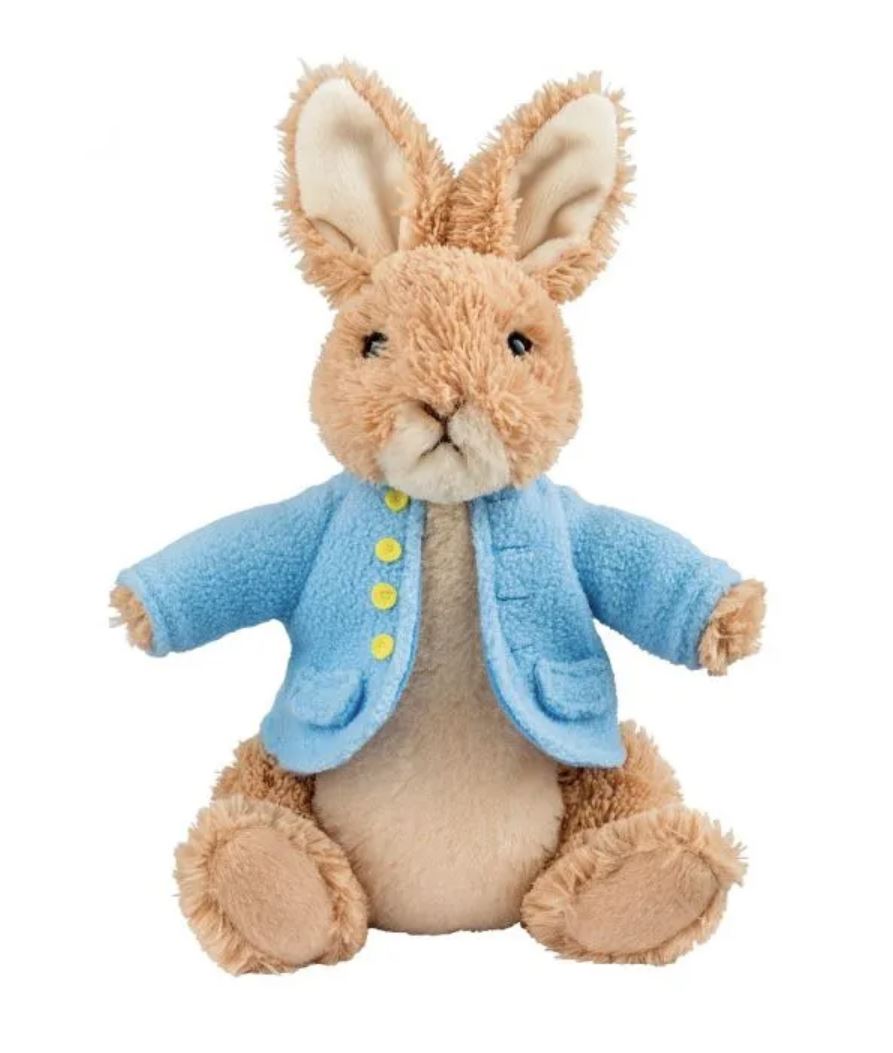 Peter Rabbit™ Plush Toy
£16.95, DCT Shop
This Peter Rabbit soft toy is made from beautifully soft fabric and is dressed in clothing exactly as illustrated by Beatrix Potter, with his signature blue jacket. This product is suitable from age 1+, hand washable and CE marked.

---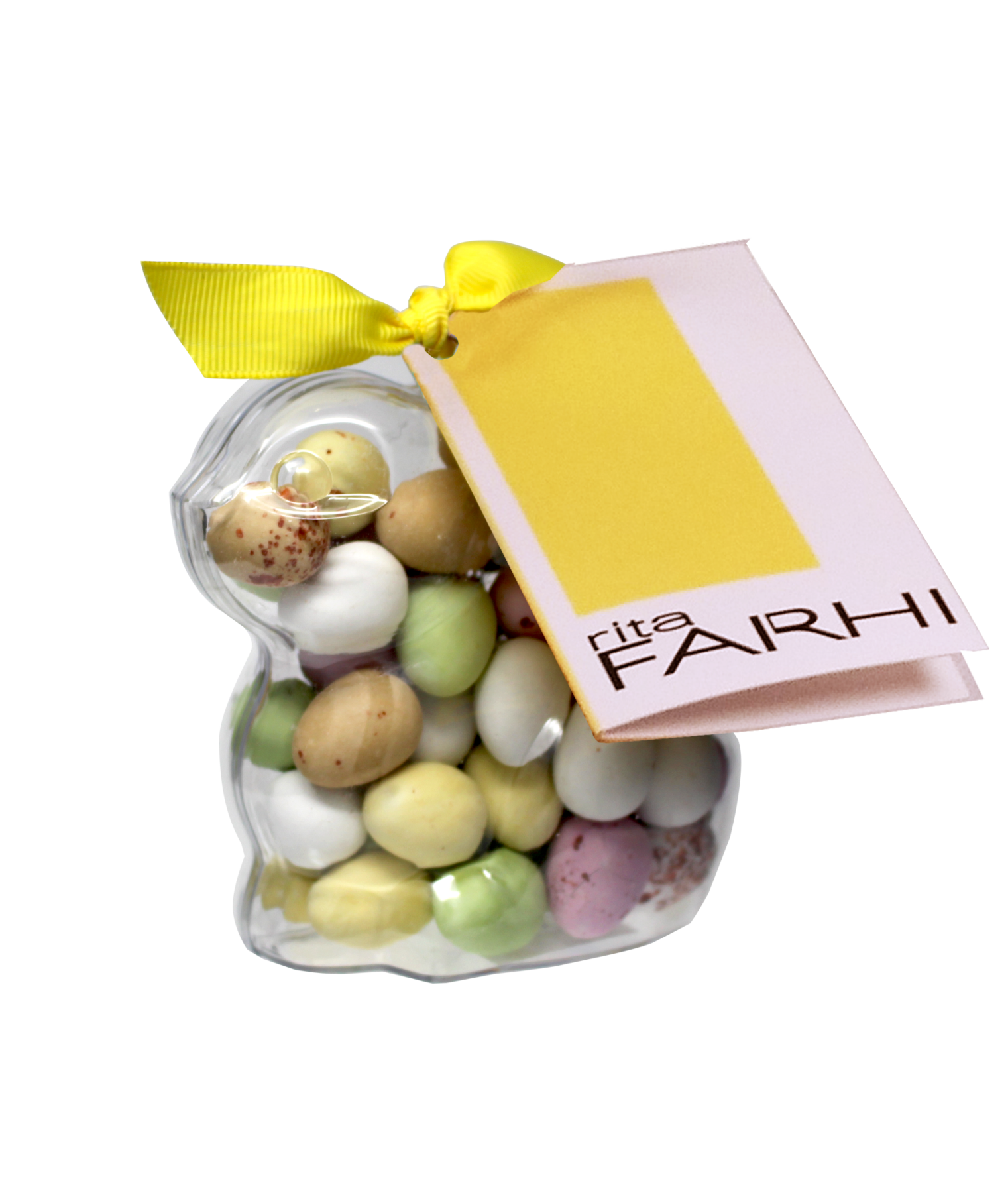 Milk Chocolate Speckled Eggs in a Plastic Bunny 175 g
£5, farhi.co.uk
Milk chocolate eggs covered with a speckled egg shell beautifully presented in a plastic bunny. Gorgeous, and so inexpensive!
---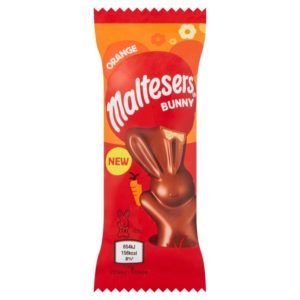 MALTESERS® Orange Bunny
62p, Tesco, Iceland and all major supermarkets
Catch these while you can, they're hopping off the shelves!
---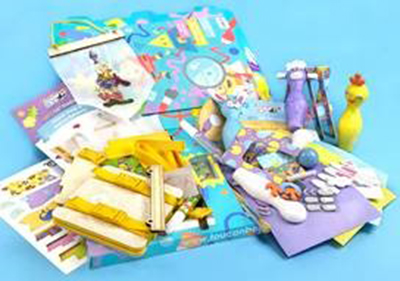 Bumper Easter toucanBox
£12, shop.toucanbox.com
A super alternative to a chocolate egg this Easter, for 2-8 year olds. Box includes 2 crafts, 1 magazine, stickers and a collectable! Includes flower press & nature banners: assemble the press and go wildflower foraging! Then decorate animal banners with pressed petals for a beautiful decoration. Spring Pin Bowling: decorate adorable animal bowling pins with decoupage and stickers! Assemble a mini ramp, alley and bowling ball, then get striking! Magazine Easter edition: Make an Easter basket, create a cottontail painting, make a bunny catapult + the adventures of the Steam Team! Box fits through letterbox for easy delivery.
---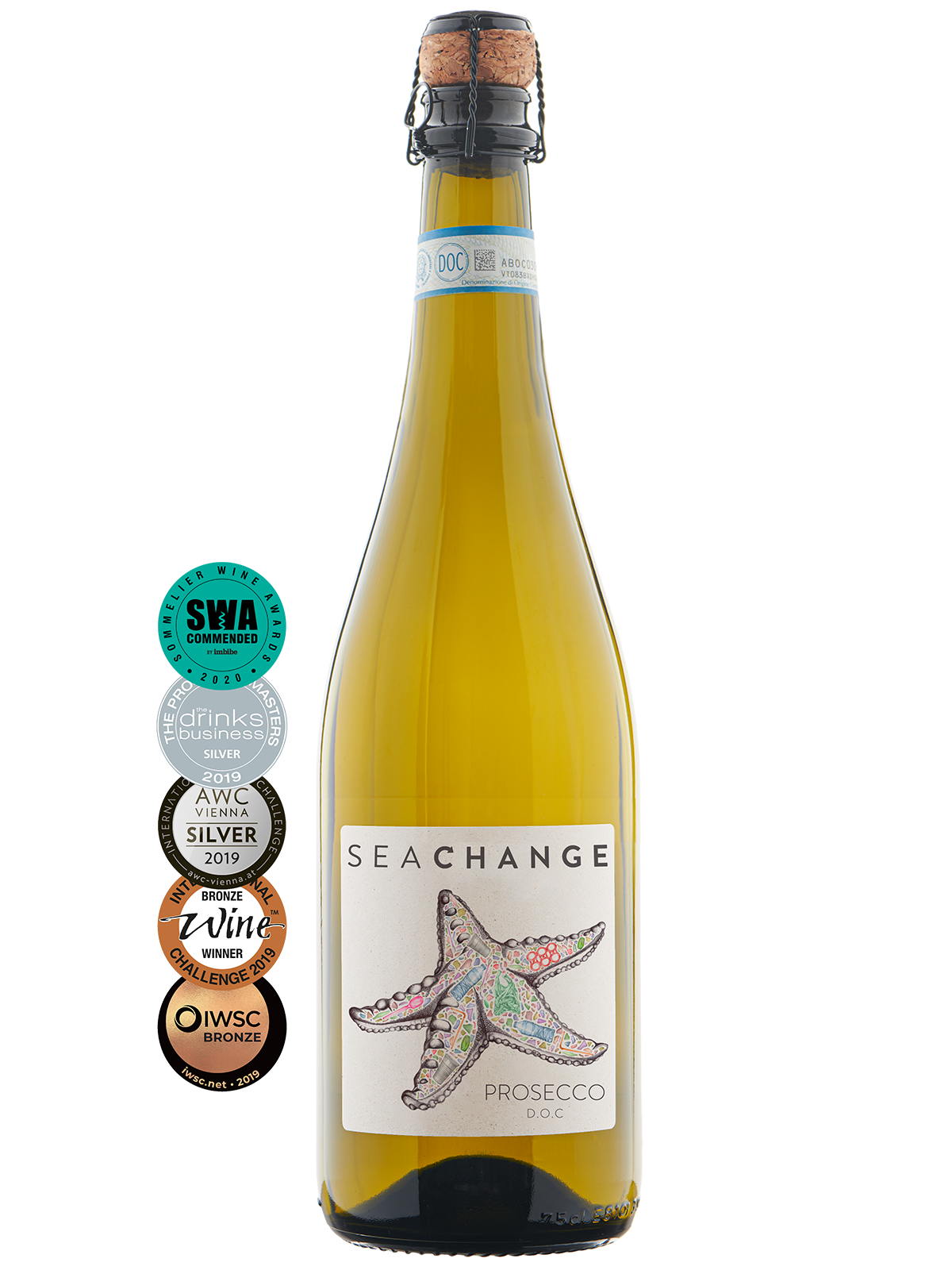 Sea Change Prosecco
£12.99, seachangewine.com
Delivers everything you'd expect in an elegant, award-winning Prosecco. Crisp yet delicate with aromas of peach and pear, it's a delightfully light-bodied wine with a refreshing and delicious lingering finish. This eco-conscious wine brand is urging us all to raise a glass to the regeneration of our oceans this Easter. With every bottle sold Sea Change donates to marine conservation charities, working to protect the oceans from plastic pollution. Their range includes delicious reds, rosés and whites, too. 

---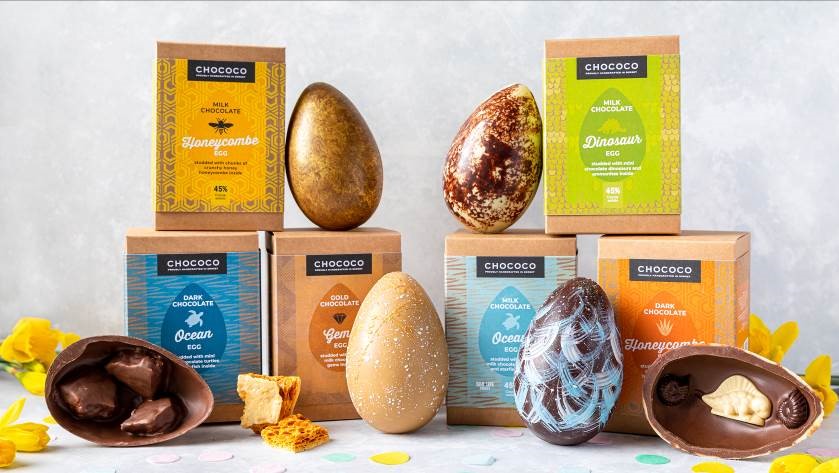 Chococo Easter Eggs
£8.50-£29.50, www.chococo.co.uk
Award-winning, artisan Dorset-based chocolatier Chococo has a gorgeous collection of mouth-watering handcrafted Easter Eggs for 2021, including four new giant eggs. Now presented in 100% plastic-free packaging that is either recyclable or compostable.
---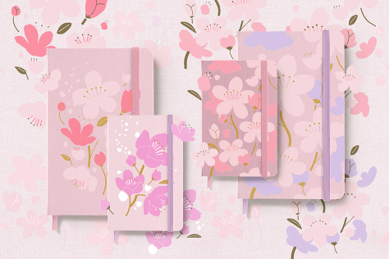 Moleskine Sakura Notebook
£23.99, gb.moleskine.com
Moleskine, the luxury Italian notebook brand, has just launched new limited-edition Sakura inspired Classic Notebooks. The beautiful, delicate, floral design encapsulates femininity and springtime making these a perfect gift for Easter.
---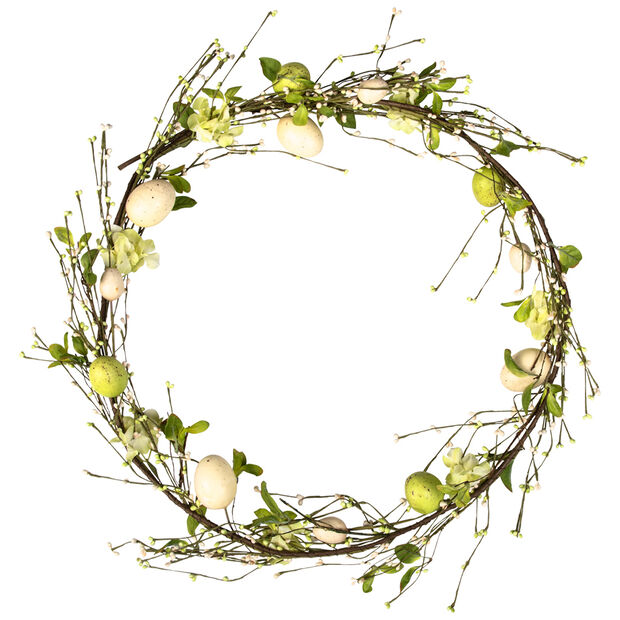 Spring Fantasy Accessories Egg Wreath 42cm
£25.90, villeroy-boch.co.uk
So pretty for spring and Easter. Villeroy & Boch also have a lovely collection of homewares for Easter too – www.villeroy-boch.co.uk/shop/colourful-easter.html.
---
ARRAN Sense of Scotland Spring Fragranced Bath & Show Gels
£15 each, arran.com
Treat a loved one to a guilt-free goodie this year with ARRAN Sense of Scotland's beautiful range of bath and shower gels. Available in seven fragrances (five for her, two for him), these gorgeous bath and shower gels ensure a bright and beautiful start to every day. The bestselling After the Rain bath and shower gel blends notes of sandalwood, rose and lime, creating a refreshing and bright fragrance to impart the freshness of a beautiful spring morning.
---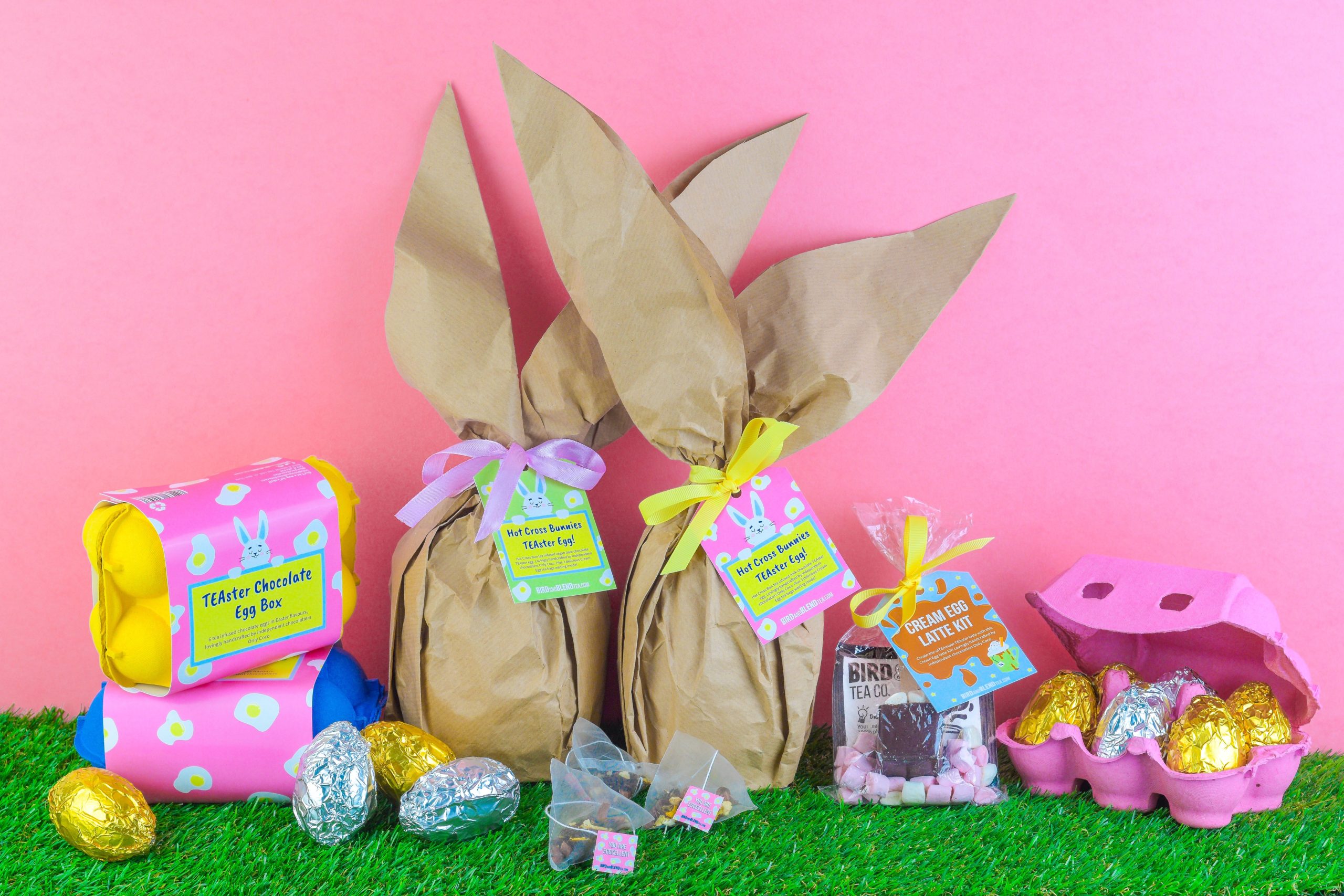 Easter Eggs Infused with Bird & Blend Tea
From £4.50-£18.95, www.birdandblendtea.com
This Easter, two independent East Sussex businesses have joined forces to create a bespoke range of tempting treats. The team behind the award-winning tea company Bird & Blend have partnered with artisan chocolatiers, Only Coco, to produce one-of-a-kind, tea-infused handmade Easter Eggs that marry the magic of these two independent companies. The Easter eggs are infused with two fan favourite tea blends: Hot Cross Buns and Cream Egg. You truly won't find any other Easter treats as unique as these anywhere else!
---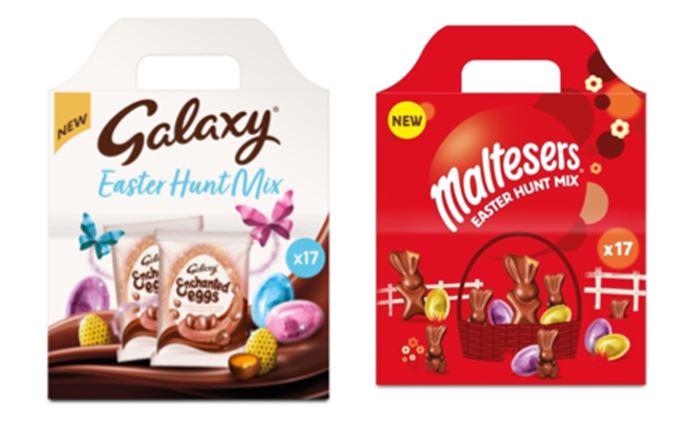 Easter Hunt Mix
MALTESERS® and GALAXY®, £6.99, 306g packs, Tesco
New for 2021, these Easter Hunt Mix packs offer an assortment of treats perfect for family Easter egg hunts.
---