The 2021 International Booker Prize longlist announced
---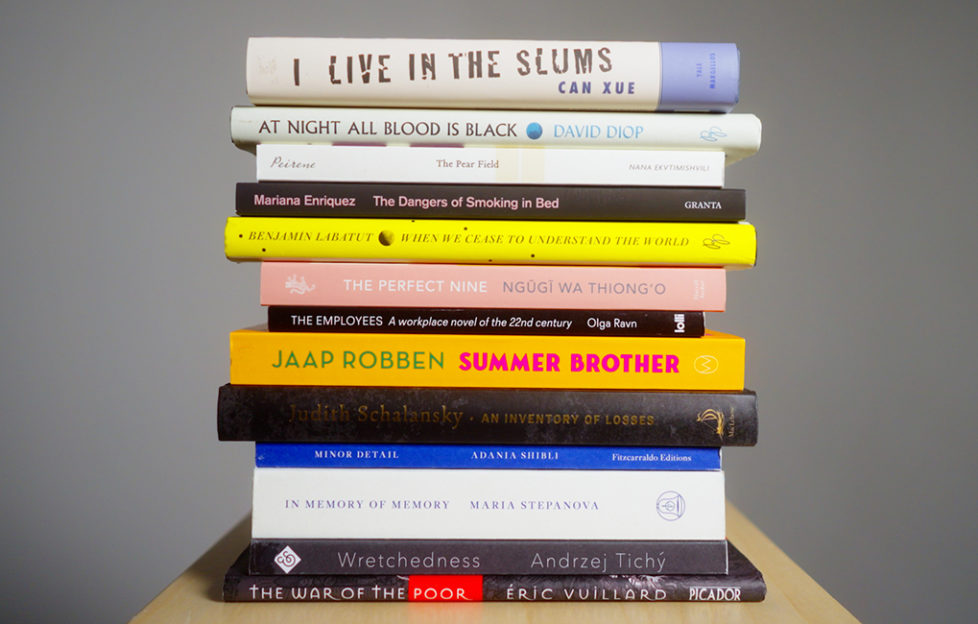 The judges of the 2021 International Booker Prize reveal the 13 novels longlisted for the prestigious award which celebrates the finest translated fiction from around the world
The longlist was selected by the 2021 judging panel consisting of cultural historian and novelist, Lucy Hughes-Hallett (chair); journalist and writer, Aida Edemariam; Man Booker shortlisted novelist, Neel Mukherjee; Professor of the History of Slavery, Olivette Otele; and poet, translator and biographer, George Szirtes. This year the judges considered 125 books.
Lucy Hughes-Hallett says,
In a year when we could scarcely leave our own houses, we judges have been crossing continents, transported by our reading. Every book we've read is unique. However a theme does emerge – migration, the pain of it, but also the fruitful interconnectedness of the modern world.
"Not all writers stay in their native countries. Many do, and write wonderful fiction about their hometowns. But our longlist includes a Czech/Polish author's vision of a drug-fuelled Swedish underworld, a Dutch author from Chile writing in Spanish about German and Danish scientists, and a Senegalese author writing from France about Africans fighting in a European war."
The shortlist for the prize will be announced on April 22 2021, and the winner announced on June 2 2021 in a virtual celebration from Coventry, City of Culture 2021.
The full 2021 International Booker Prize longlist: