My Weekly Latest Issue April 6
---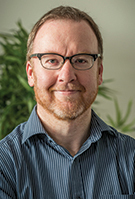 Eight months ago, I bought a new pair of trainers. It's not the best opening line to a story you may have ever heard, but stick with me! Last week I noticed stones hurting my right foot, and when I looked, the sole had worn though. I've been walking so much during lockdown that my footwear can't keep up. That tale of woe aside, it was with great interest that I read this week's travel on some of the fab walks we have access to across the UK (p40). It's given me ideas for the summer months, and I hope it inspires you too. Just don't forget to buy decent shoes!
Have a great week.
Stuart Johnstone, Editor
My Weekly latest issue is on sale from April 6-13, available at supermarkets, newsagents and as a subscription. Take a look at what's inside…
Heavenly Hotdogs
Take a hotdog and add avocado, pea shoots, pineapple, cauliflower… Yes, really, and as well as looking scrumptious, these novel combinations are all inspired and delicious! Try them for yourself, with 6 fabulous recipes in this week's magazine.
What We've Learned From Lockdown
It's been a difficult year, no doubt about it. However there have been some enduring positives, both personal and outward-looking. Be cheered and perhaps inspired to recreate them in your own life. If you already have, then why not send a photo to the email address in the magazine for a chance to win £25 or £50?
Put A Spring In Your Step
What can your feet tell you about the health of the rest of your body? You'd be surprised! Find out what signs to look for, and also in this issue Dr Sarah Jarvis gives a reminder of how to keep our hearts healthy.
Fresh Looks For Spring
See which of the latest style trends suits you best, with 4 pages of selected fashion and 2 pages of spring make-up. It's the motivation we need to  get all dressed up and ready to meet friends, now that we'll soon be able to venture out again!