Suffer From Sensitive Skin? Here's How You Should Be Wearing Perfume
---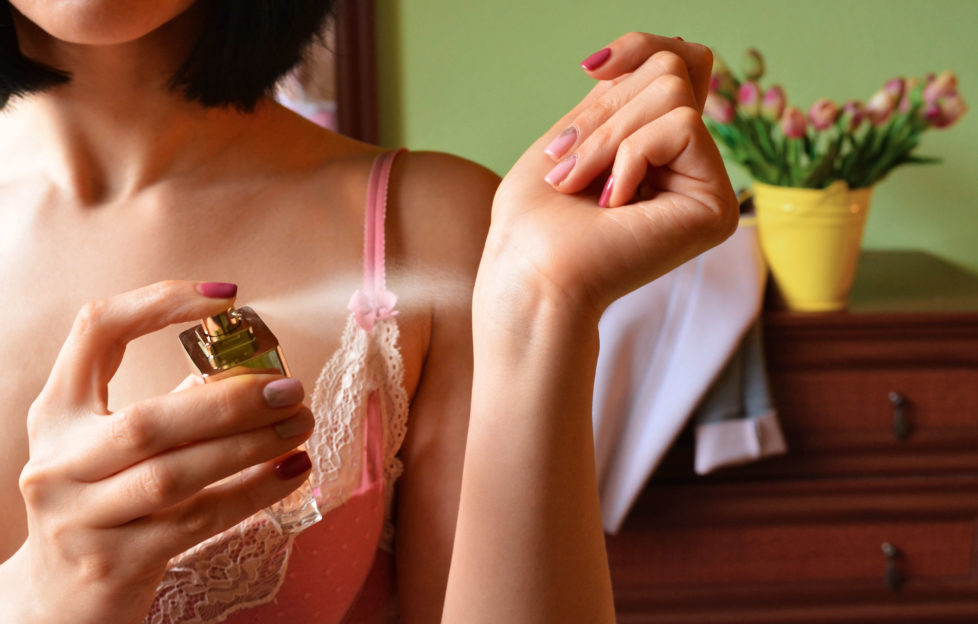 Pic: Shutterstock
By Richard Zuber, Managing Director of Scentsational, a leading perfumes and cosmetics retailer since 1999
If your skin is particularly sensitive, or if you suffer from conditions like eczema or psoriasis, then it's quite likely that perfume is a difficult subject… You might want to enjoy the wonderful floral scents of your favourite fragrance, but one spritz can lead to a rash that's near impossible to budge. As a result, lots of sensitive skin sufferers avoid wearing perfumes altogether, or contrastingly choose to risk a flare-up. Meanwhile, many aren't aware that perfumes can have such an impact and, in turn, don't consider the many solutions at their fingertips.
1 Avoid alcohol-based perfumes
There are lots of reasons as to why a perfume might ignite your skin flare-ups; for some, alcohol is an incredibly troublesome ingredient. In this case, oil-based fragrances are an ideal alternative as they'll cause substantially less irritation. Plus, oil-based perfumes last much longer than alcohol-based perfumes, meaning you won't have to top-up your scent throughout the day, minimising any risk to your skin. More specifically, alcohol-based perfumes last for just 1-3 hours, whilst oil-based alternatives can last for up to 15.
2 Always patch-test!
We rarely consider doing at-home patch tests when it comes to buying new perfumes, but they really are essential if you suffer from sensitive skin. Spray a small amount on your chest, shoulders or even into your hair; give it a little time and if you don't have a reaction, you can worry less about any undesirable flare-ups. This is, of course, more difficult whilst we're in lockdown, unable to visit the shops. Why not order sample size bottles online to give yourself this breathing room?
3 Don't spray directly onto your body
If your skin reacts badly to perfumes then consider spraying your clothes instead! Get dressed and spray the exterior of your clothes from a small distance, instead of rubbing your wrists together.
4 Keep your skin moisturised!
If your skin is notoriously dry then the best thing you can do to protect it, especially against perfumes, is keeping it moisturised. Invest in natural, oil-enriched body moisturisers and ensure they form part of your daily routine.
Of course, if your skin continues to react negatively to perfumes then seek appropriate advice. Our bodies are all wonderfully unique and keeping your skin beautifully healthy is the most important thing.