Sponsored
Need a Better Balance of Exercise and Sleep? Try This Night-Time Routine
---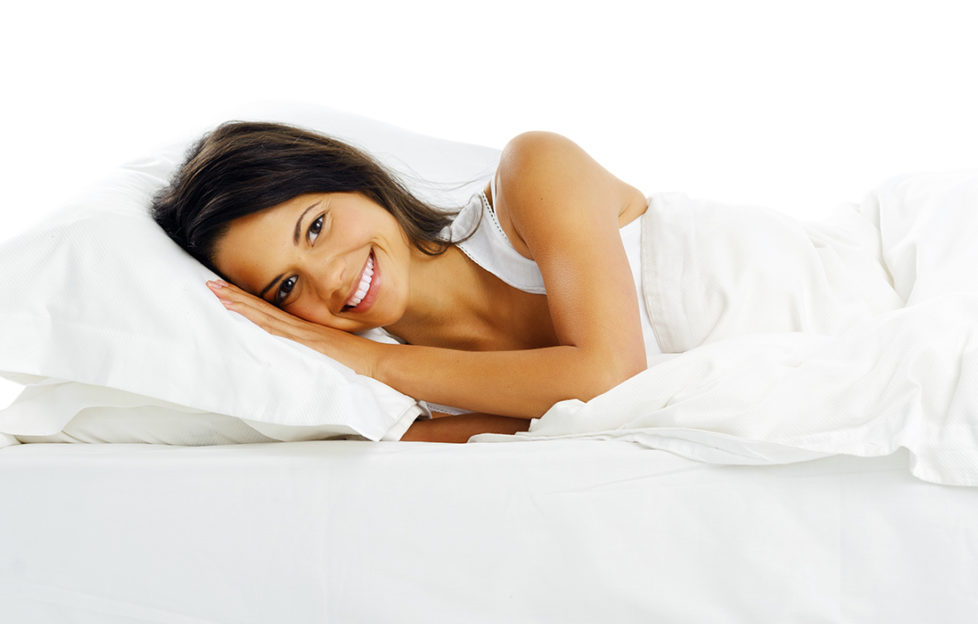 Pic: Shutterstock
Make these easy changes for better health and wellbeing
We are all chasing that elusive balance in life. We often find ourselves having too much or too little of something. Do you find yourself doing tough workouts but not allowing your body time to recover in between? Or perhaps sleeping through your morning workouts because you're exhausted?
While most people assume nutrition and fitness go hand and hand to keep healthy, it's also incredibly important to get a good night's sleep as part of a balanced lifestyle. A proper sleep and night-time routine can boost your performance and a good mattress is so important to support and rest your body properly.
Building Yourself a Personal Routine
One of the fundamental ways of achieving balance is finding a routine. Listening to your own body's rhythms can help you fall into a routine that comes naturally to you and you can stick with consistently. Once you get a routine that suits YOU in place, you'll find that balance between exercise and sleep much easier to strike. A night-time routine will set you up to rest your muscles and mind.
Night-Time Steps:
Relax and Unwind
Take some time for yourself before you settle into bed, to wind down and relax. Perhaps practice some mindfulness or meditation to cleanse yourself of the stress of the day. Listen to music or perhaps take an indulgent shower or bath to soothe your muscles. Just find something you enjoy that will help you relax. If you've worked out in the day it's important to start the rest that your body needs. Now also would be the best time to put down your phone and stay away from screens and blue light. Try not to open work emails if you're working from home, and staying off apps that you might find yourself aimlessly scrolling through will make you feel better – promise! You can use your phone to set time limits on certain apps, so once it reaches a specific time limit, it will push a reminder through for you which is quite clever!
Skin and Self Care
If you have a night-time skin regime then implementing that self-care as part of your routine is a great way to take care of yourself. Remove your make-up or dirt in your pores using a cleanser and then tone and moisturise. It's important to feel like you're taking care of yourself, and remember, it's something that you should enjoy, it's not something that should feel is a chore or an extra task at the end of a long day. It's all about doing what is best for you, and only you know what the definition of that is!
Bedtime at 10:30pm
It's finally time to get into the bed that's been calling you all day. The quality of your rest is so important; it's going to help shape how your next day will unfold. Sleep is an integral part of your overall fitness and not only helps you restore energy, but also helps replenish your muscles and balance your hormones.
If you struggle to drift off at night, now is a great time to read a book or magazine. Just try and give yourself enough time afterwards to settle into bed; perhaps avoid those page-turners and opt for something you can put down easily.
Wake Up For That Morning Workout
Waking up refreshed is the goal. Now is the time to benefit from being well-rested and refreshed from a beautiful night's sleep and taking that day and making it the best day you can. Research shows that you're more likely to stick to regular exercise if it's part of your routine so establishing your sleep routine will only make morning workouts easier. If you're not one for exercise, try building your workout routine up slowly and ensure you're participating in something that you actually like. If you don't like jogging but you love the fresh air and being out in nature, a nice stroll will suffice. If you prefer an exercise that's more gentle on the body and is quite calming, you might find joy in yoga. For beginners, we recommend starting off with light exercise for 20 minutes, then build your way up to 60 minutes. There is no time frame on this, you can set yourself some goals on where you'd like to be in a week, or a month from now.
The choice is yours, and prioritising sleep and exercise is one way to find a better balance while looking after your mind and body!