Pocket Novel: Murder At The Bakery
---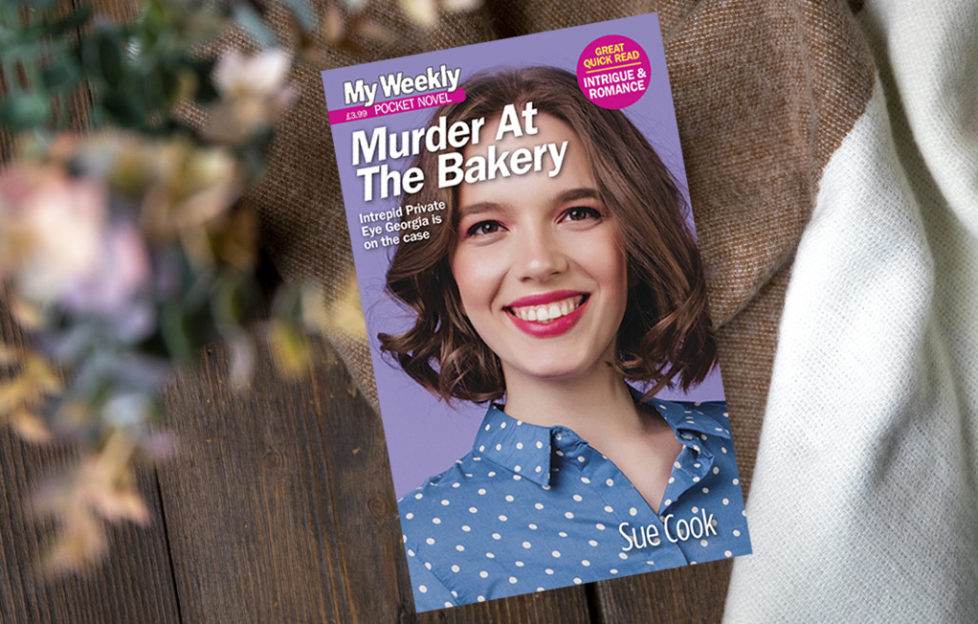 Intrepid Private Eye Georgia is on the case!
Intrigue & Romance!
Who was stealing pies from the local bakery, Wright Good Pies? And were the murders of two employees connected? Georgia was determined to find out, and in doing so, make her name as a private detective – even if she did have to work for Mike Moore, her annoying boss.
However, irritating as he was, he was starting to grow on her… would they become more than just work partners?
Perfect size for your handbag
Romance and drama!
Puzzles inside, too!
Written by Sue Cook
On sale from April 15, 2021, only £3.99! Available from supermarkets, newsagents and by subscription.