10 Perfect UK And Irish Hotels For Summer Staycations
---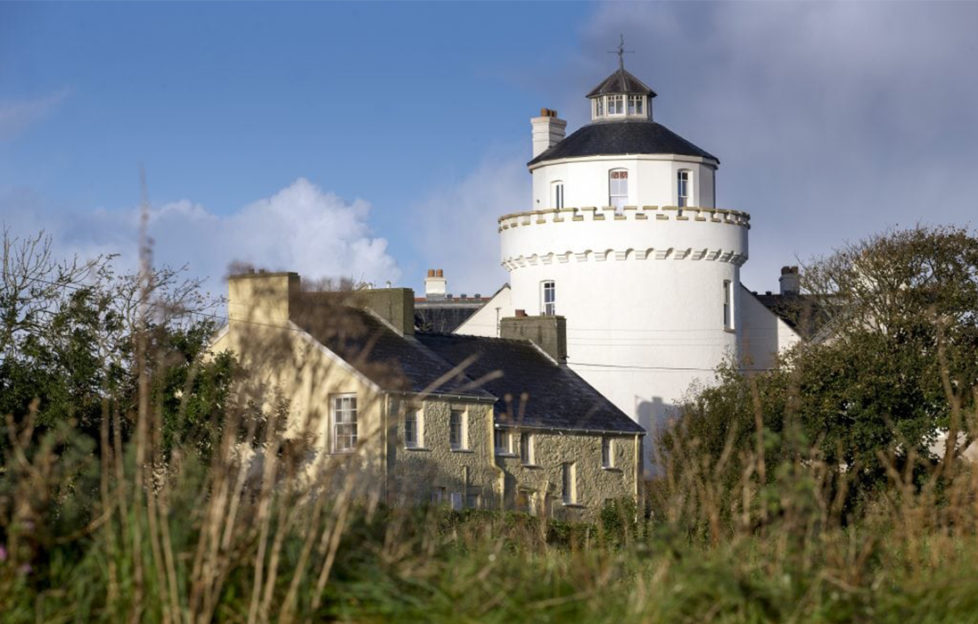 The sun is out, the clocks have changed, and we have reason to hope and believe that travel around the UK is within tantalising reach.
As we cautiously look forward to a summer where we can spend time with loved ones once again, it's also an opportunity to celebrate the UK's hotel and hospitality industry and everything it has to offer. From five-star hotels to cosy inns, here the Good Hotel Guide gets us in the holiday spirit with 10 of their top UK hotels for summer staycations.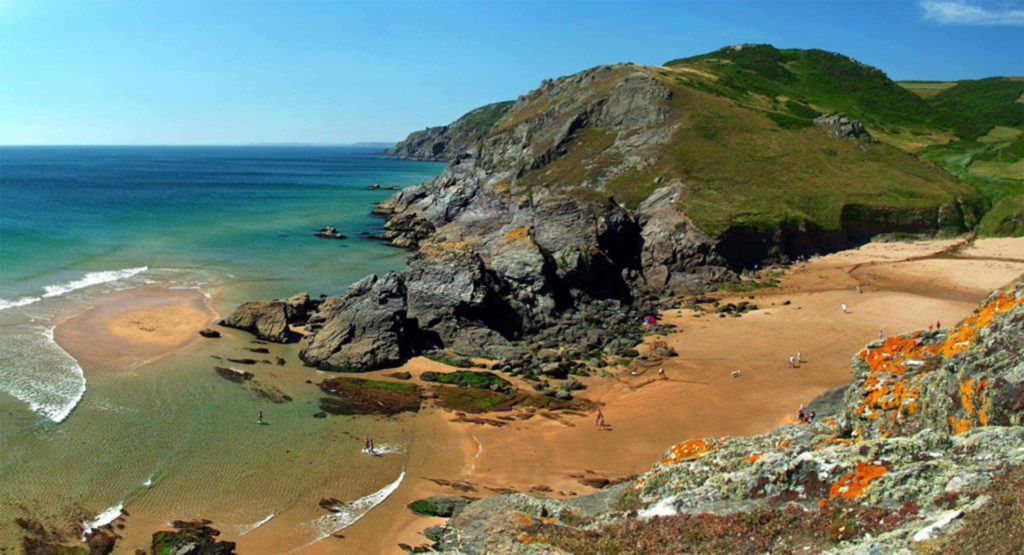 In a dip in a valley just outside the sailing town of Salcombe, Soar Mill Cove is a modern hotel in an enchanting location.  For anyone who loves a sea view, this one takes all the prizes.
On a short walk to the beach, the view changes from dramatic to serene depending on the weather. There isn't another building in sight.
The hotel is family-friendly and welcomes dogs. It has a saltwater swimming pool and terraces outside many of the bedrooms. Perfect for that morning cup of tea with a view.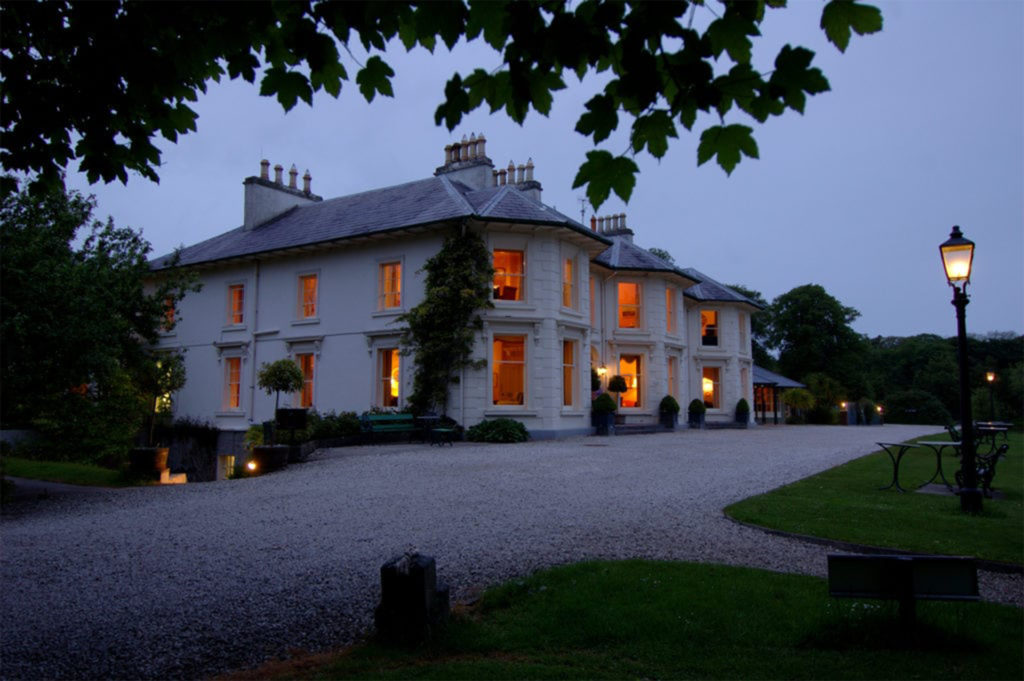 A luxurious four-star hotel in Donegal, Rathmullan House is set in a peaceful wooded location overlooking Lough Swilly.
A family-run hotel that prides itself on its warm welcome, guests were once helped with their luggage by Seamus the donkey. While that might no longer be the case, the principle of warm hospitality remains.
The hotel has retained its traditional style but with all the modern updates you might expect. Food includes delicious ingredients from the kitchen garden. Perfect after working up an appetite exploring the nearby conservation area of Glenveagh National Park.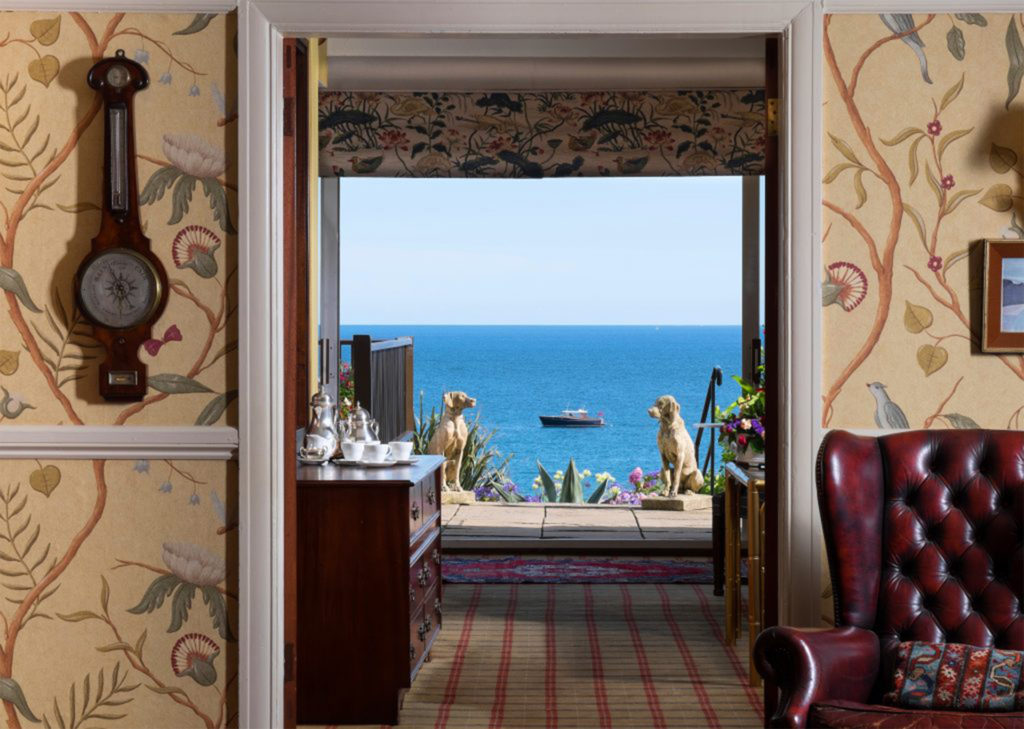 On the Roseland Peninsula in Cornwall, The Nare is a traditional hotel in all the best ways.
With impeccable views of Gerrans Bay, manicured gardens and fresh flowers adorning its halls and rooms, it's stylish, comfortable and welcoming. Food incorporates the best of local seafood and other regional produce.
This place is all about experience, whether it's a stroll on the beach, spa treatments, a jaunt on the hotel's yacht or elegant motor launch, or an adventure in their classic Morgan sports car.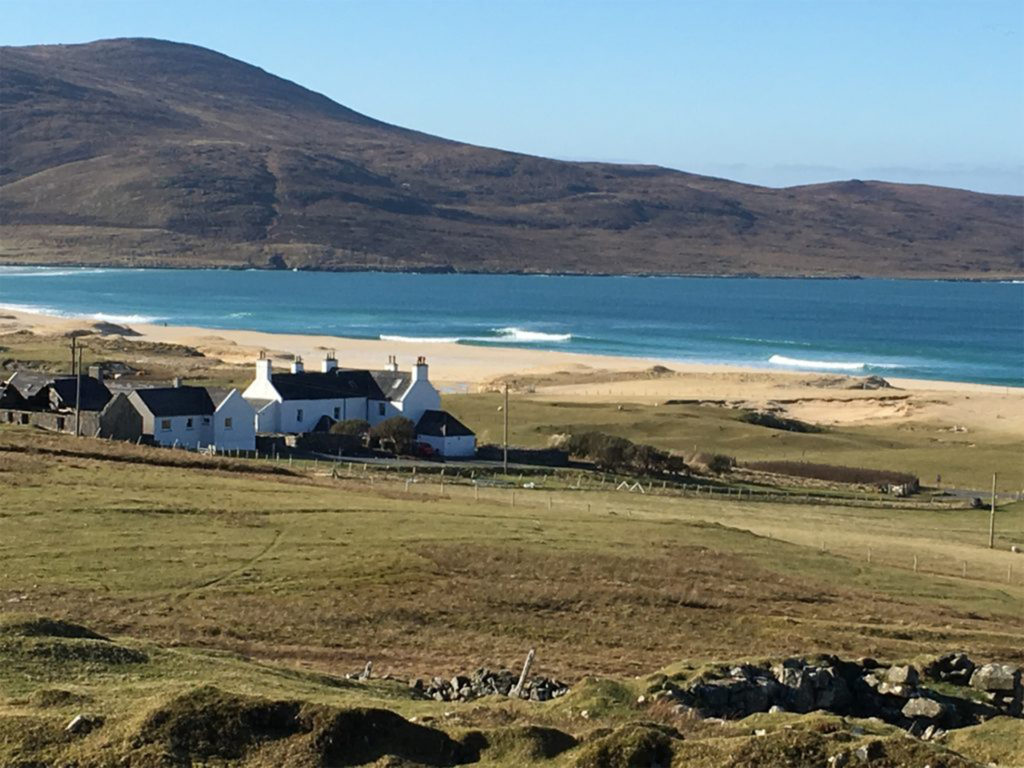 The setting of Scarista House on the west coast of Harris is natural beauty at its finest. This spot takes in the Atlantic Ocean, heather-clad mountains and an almost-white sandy beach.  If there was anywhere guaranteed to blow the cobwebs of lockdown away, it's here.
The whitewashed Georgian property is a small, welcoming hotel offering traditional style. Rooms all have their own unique details. For example, Lily has a super-king-size bed, a bookshelf bedhead stocked with Penguin classics, and an anteroom in which to sit and watch the sunset.
Food is a celebration of local fare – including eggs laid by the resident hens. At dinner there's a superb wine list to select from as well.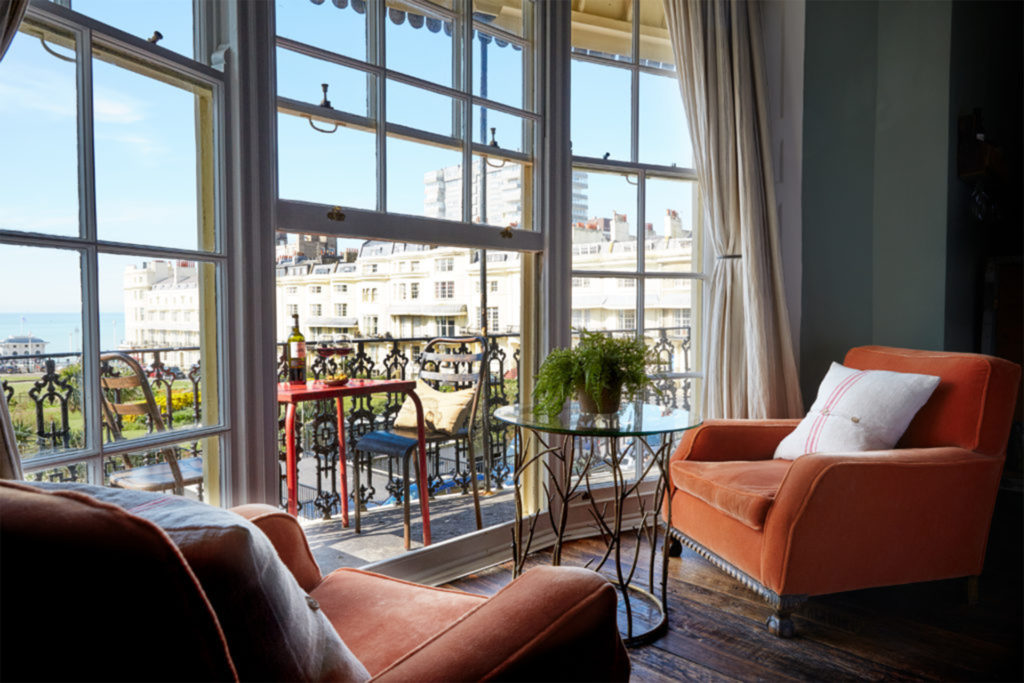 From this small collection of boutique hotels comes their quirky Brighton base, showcasing owners Charlotte and Justin Salisbury's unique brand of style.
Walls are decorated with murals by street artists, rooms are bedecked with upcycled furniture. There's a definite bohemian charm throughout.
On a Regency square overlooking the remains of Brighton's West Pier, it is like a portal to another world. One where coffee should be savoured while reading a favourite book, and where dinner might be informal but the food itself is anything but ordinary.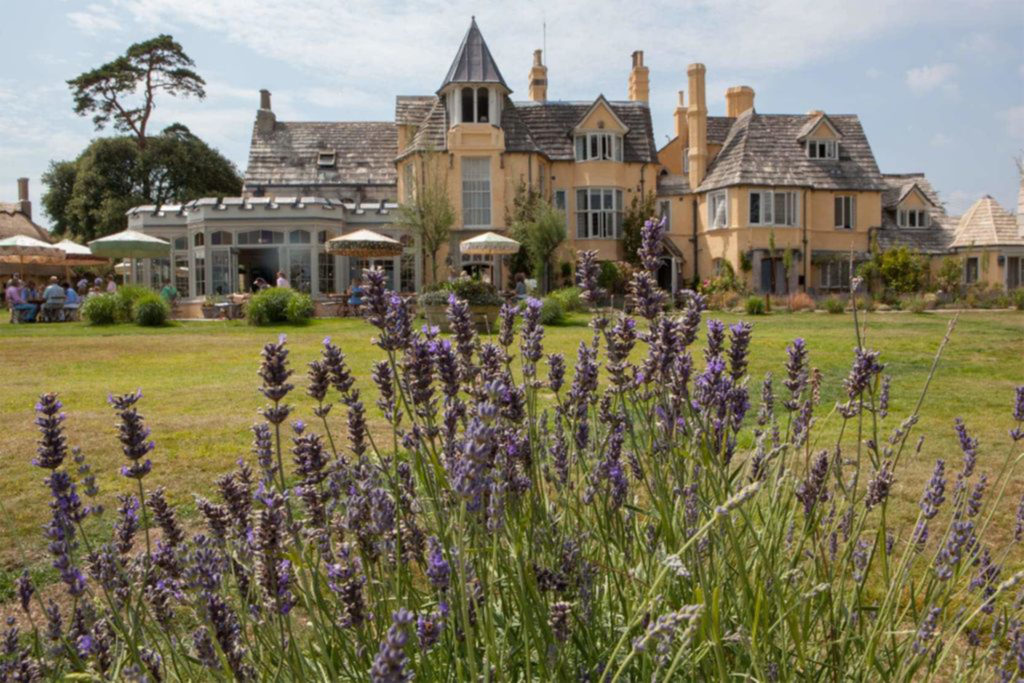 An exceptional hotel on Studland Bay, The Pig on the Beach is part of Robin Hutson's celebrated collection of boutique getaways. It offers uninterrupted views of the coast while offering a fairytale escape.
Surrounded by beautiful grounds, The Pig has its own walled kitchen garden which provides many of the ingredients for delicious meals.
There's also an array of accommodation, each with its own charm. Stay in a Snug room or a luxurious Comfy Luxe room. Or choose one of the standalone spaces – the two shepherd's huts, or one of the two dovecotes tucked away in the kitchen garden, The Bothy or the two-storey Lookout.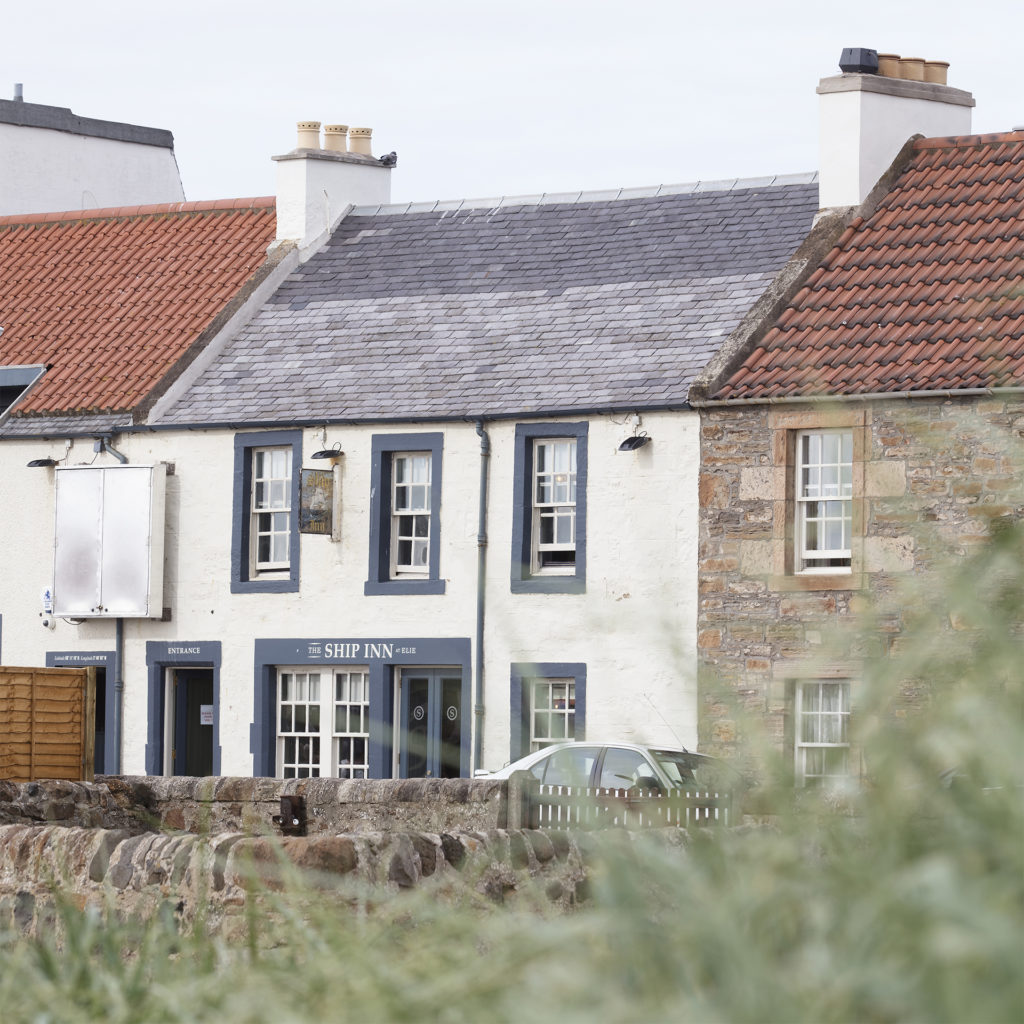 Like stepping back in time, the Ship Inn is a coastal retreat with classic seaside style. Thoughtful touches including a set of binoculars are placed in each bedroom so you can watch the ships sail by.
It is a traditional village pub, complete with warming fires, as well as offering a cosy place to rest your head. One of the best things about it however, is the sense of community. This is especially true when the pub's own cricket team sets out to play on the sand at low tide.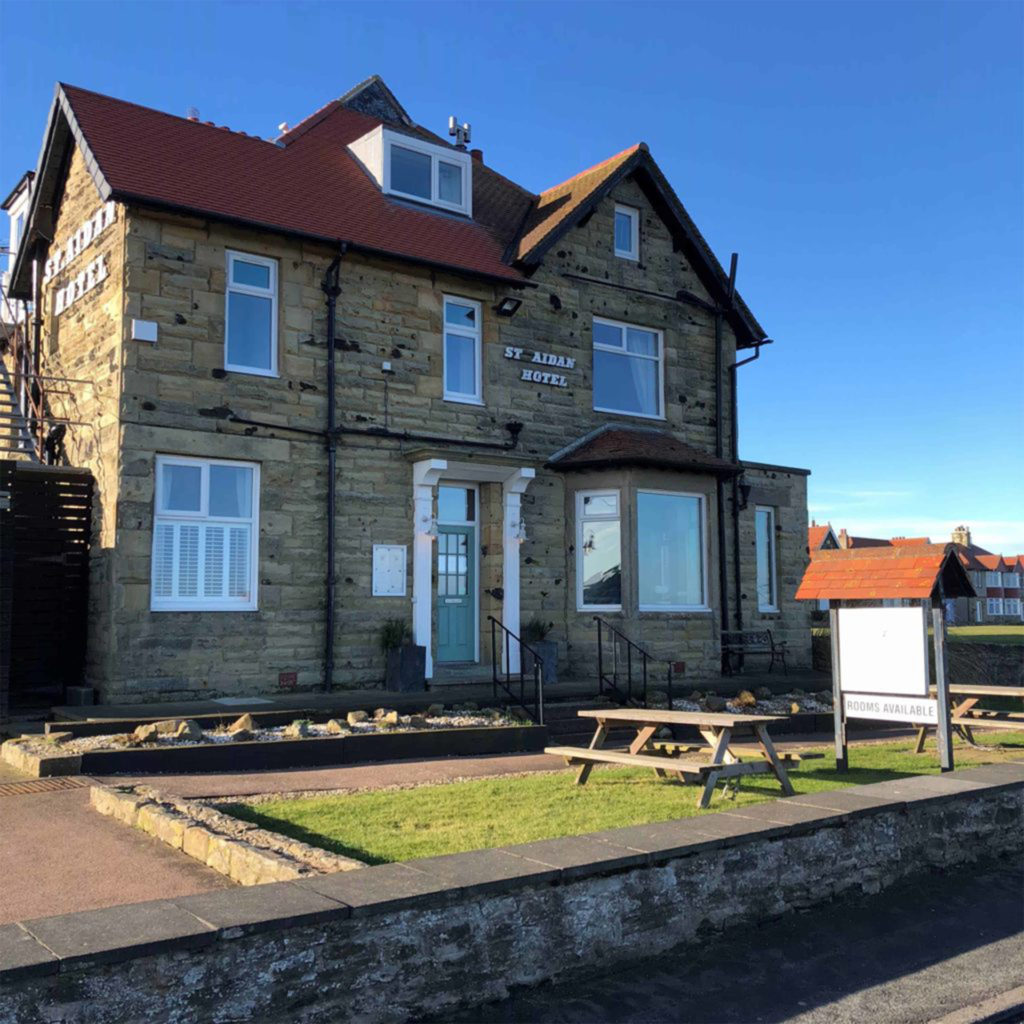 Just 300 yards from the harbour, St Aidan Hotel and Bistro is a tranquil escape in the Scottish Borders.
It is surrounded by miles of sandy beaches and plenty of activities to do.  Perfect for nature lovers, you can spend your days taking diving courses and bird watching for the famous Farne Islands Puffins. The hotel is dog-friendly and designed to reflect the coastal peace. It's simple, chic and homely.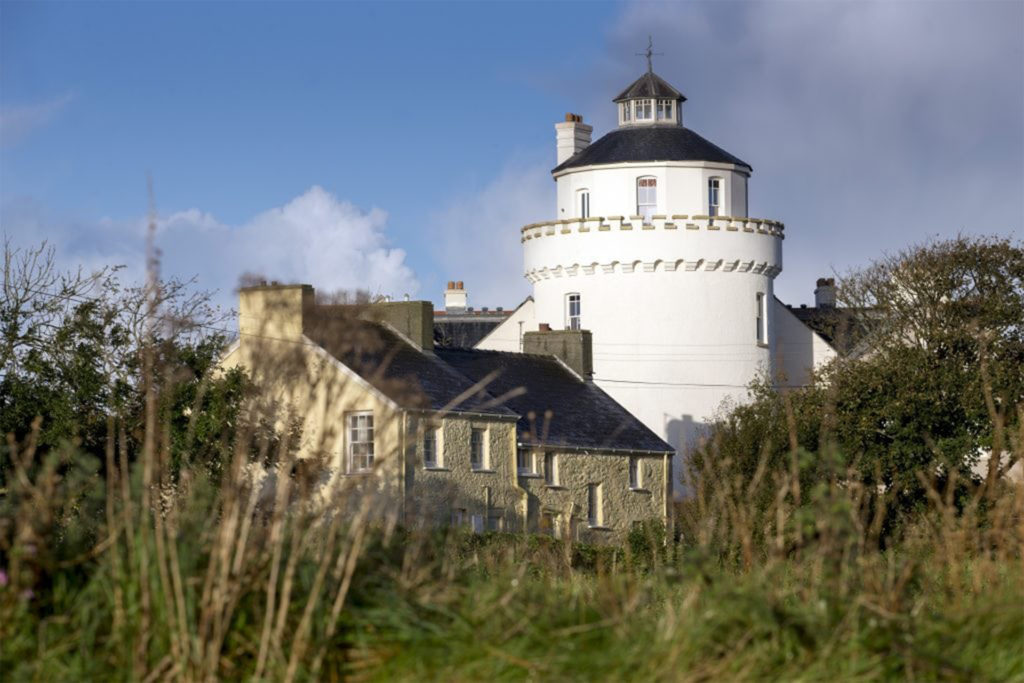 This former windmill was built in 1806 and is the basis for a truly unique getaway.
Following extensive renovations, Tyr Y Felin Hotel became "Wales' first contemporary art hotel". Its decor is complete with artwork by graffiti and street artists of note, inspired by the Pembrokeshire landscape.
The award-winning hotel provides heritage alongside modern hospitality. Its exquisite details include its own observatory from where you can take in picturesque views of St Davids.
It's adult-only (no children under the age of 12, and no dogs). This is a romantic idyll offering its visitors peace, quiet, awe and time together.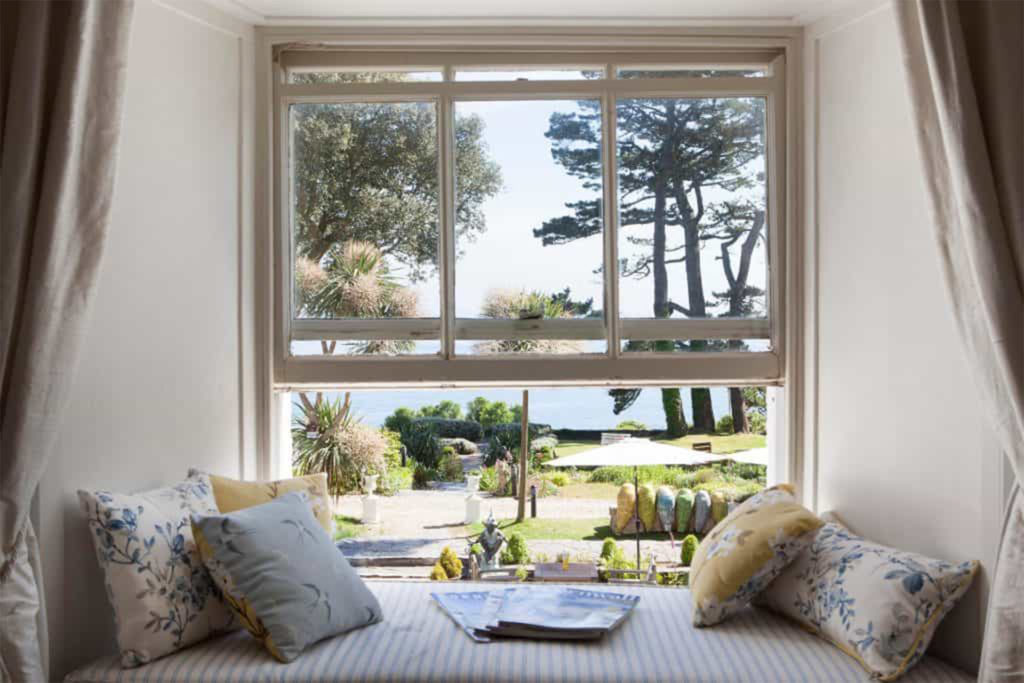 A clifftop hotel surrounded by a sub-tropical sculpture garden? Talland Bay makes you feel like Alice walking into Wonderland.
Throughout, it's decorated with curious artwork that's at once enchanting and gives the sense that the owners don't take themselves too seriously.
That said, everything is exceptionally professional. Staff are warm and friendly from start to finish, dogs are welcome and there's lots of space inside and out to sit and admire the view.
Explore lovely new places in My Weekly's travel features every week! Subscribe for a great money-saving deal.