Katherine Faulkner Reads From Greenwich Park
---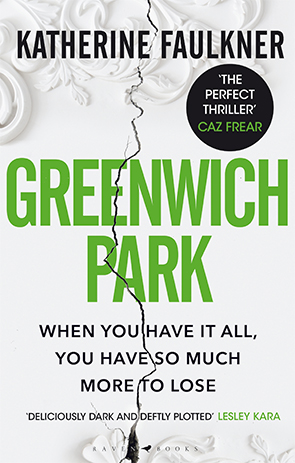 Greenwich Park by Katherine Faulkner is published by Raven Books, out now, HB £12.99| eBook £9.09 | Audio £12.99
Helen has it all… Daniel is the perfect husband. Rory is the perfect brother. Serena is the perfect sister-in-law. And Rachel? Rachel is the perfect nightmare.
When Helen, finally pregnant after years of tragedy, attends her first antenatal class, she is expecting her loving architect husband to arrive soon after, along with her confident, charming brother Rory and his pregnant wife, the effortlessly beautiful Serena.
What she is not expecting is Rachel.
Extroverted, brash, unsettling single mother-to-be Rachel, who just wants to be Helen's friend. Who just wants to get know Helen and her friends and her family.
Who just wants to know everything about them… Every little secret…
Greenwich Park is Katherine's first book. It's been described as "a twisty, fast-paced read" by the Sunday Times.
Now enjoy an extract, read by the author!
Katherine Faulkner studied History at Cambridge then completed a postgraduate diploma in Newspaper Journalism. After working as an investigative reporter, during which time she won the Cudlipp Award for public interest journalism, and as an editor, she went on to become joint head of news at The Times.
Katherine is now writing full time. She wrote her debut novel while on maternity leave, juggling a newborn with completing the Faber Academy novel-writing course. She lives in Hackney, where she grew up, with her husband and two daughters.