Hay Festival 2021 Programme
---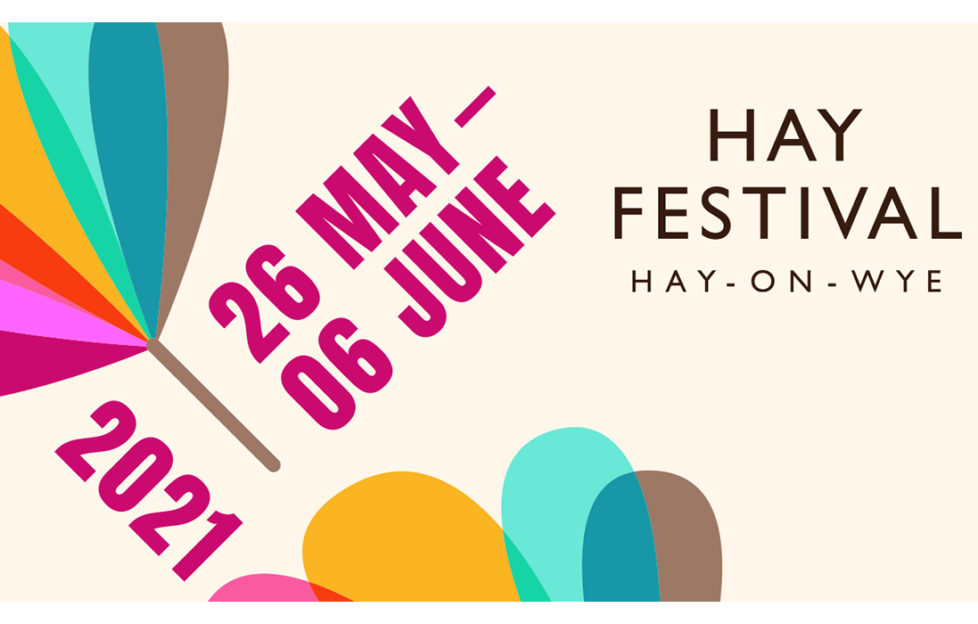 Over 12 days, from May 26 to June 6, more than 250 acclaimed writers, global policy makers, historians, poets, pioneers and innovators will take part in the Festival, launching the best new fiction and non-fiction…
The Hay Festival free digital programme will include speakers Ali Smith, Lisa McInerney, Isabel Allende, Deborah Levy, Rachel Cusk, Colm Toíbín, Ethan Hawke, Jojo Moyes, Sjón, Maggie Shipstead, Val McDermid, Raven Leilani, Brit Bennett, Caleb Azumah Nelson, Marian Keyes, Tahmima Anam and Nobel laureate Mario Vargas Llosa. Join online for an inspiring array of conversations, debates, workshops and performances.
Heather Salisbury, Hay Festival artist manager, said,
"The support for Hay Festival over the past year has been overwhelming, with our Haymakers, partners, funders and sponsors giving us an incredible opportunity to reinvent what a Festival can be. This spring we beam our programme to you from Richard Booth's Bookshop in the heart of Hay-on-Wye, welcoming writers, readers, thinkers and dreamers together from around the world to join our digital party.
We'll meet this moment of challenge and change with inspiration and vision, and place our trust in the wisdom of writers to guide us through. Join us.
Festivalgoers can explore the programme and register for free now at hayfestival.org/wales. Here are some of the highlights:
Opening Night
Hay Festival 2021 kicks off Wednesday 26 May with the inaugural Opening Night Gala: a night of literary delights to celebrate the power of words and offer hope in our darkest times with a selection of star readings hosted by Natalie Haynes.
Gala Stars
Cast lists for this year's Hay Festival galas have been revealed with scheduled appearances from: HRH The Duchess of Cornwall; actors and performers Kate Winslet, Vanessa Redgrave, Romola Garai, Theresa Lola, Juliet Stephenson, Suzette Llewellyn, Skin, Guvna B, Bishop Rose, Suzanne Packer, Richard Eyre, Jessica Raine, Louise Brearley and Charly Arrowsmith; campaigner Helen Lunkuse; comedians Sindhu Vee and Rob Brydon; scientist Maggie Aderin-Pocock; and writers Elif Shafak, Hollie McNish, Juno Dawson, Karl Nova, Clemency Burton-Hill, Benjamin Zephaniah, Simon Schama, Rufus Mufasa, Hafsa Zayyan and Margaret Busby.
10@10 Debut Novelists
• Catherine Menon (Fragile Monsters) in conversation with Colm Toíbín
• Raven Leilani (Luster) in conversation with Pandora Sykes
• Ailsa McFarlane (Highway Blue) in conversation with Thea Lenarduzzi
• Natasha Brown (Assembly) in conversation with Meena Kandasamy
• Sam Riviere (Dead Souls) in conversation with Megan Nolan (Acts of Desperation)
• Rebecca Watson (little scratch) in conversation with Thea Lenarduzzi
• Robert Webb (Come Again) in conversation with Georgina Godwin
• Julianne Pachico (The Anthill) in conversation with Rosie Goldsmith
• Caleb Azumah Nelson (Open Water) in conversation with Candice Brathwaite
• Patricia Lockwood (no one is talking about this) in conversation with Nina Stibbe
Reset: Our Post-Covid Future
Festival speakers discuss the impacts of the pandemic and share their thoughts on our post-Covid future as Reverend Richard Coles (The Madness of Grief) leads an event on grief in the time of Covid- 19; Peter Ricketts (Hard Choices) and Matthew D'Ancona (Identity, Ignorance and Innovation) talk the future of politics; Noam Chomsky presents Consequences of Capitalism and Rachel Clarke presents Breathtaking: Inside the NHS in a Time of Pandemic alongside Michael Rosen (Many Different Kinds of Love) and Jim Down (Life Support).
Science and Wonder
The world's first human cyborg Peter Scott-Morgan talks to Stephen Fry; a special event with The Royal Society showcases the best new science writing with Gaia Vince, Jim Al-Khalili, Camilla Pang and more; Daniel Kahneman, Olivier Sibony and Cass R. Sunstein talk to Angela Duckworth for the British Academy Platform; Jennifer Lucy Allan talks The Foghorn's Lament; and Nick Hunt (Outlandish) and Emma Gregg (The Flightless Traveller) discuss the future of travel.
---