Dame Judi Dench and Tom Hardy named best British film stars of 21st Century
---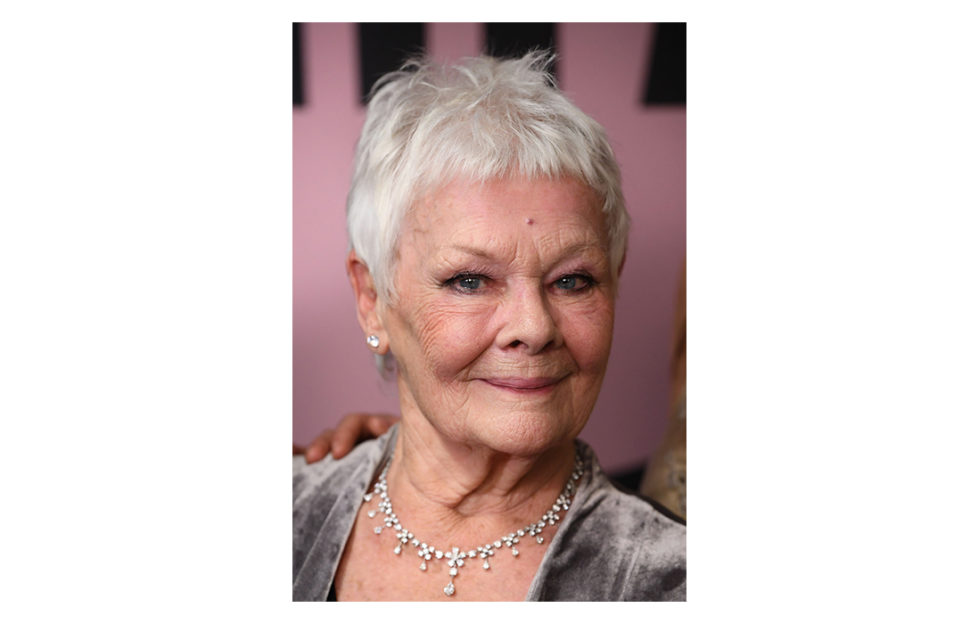 As cinemas are once again planning on opening their doors, a recent survey by Showcase Cinemas, which was carried out to celebrate St. George's Day (April 23), found that almost half of Brits prefer a British made movie to a Hollywood blockbuster – with Tom Hardy and Judi Dench revealed as their favourite stars. See if you agree with the survey's top 10 British Films…
Tom Hardy and Dame Judi Dench have been crowned the best British film stars of the 21st century, according to new research1 released today to celebrate St. George's Day (April 23rd). The study, carried out by Showcase Cinemas, sees the Mad Max and The Revenant star Tom Hardy beat a host of talent to be named the nation's favourite British actor. Sean Connery and Anthony Hopkins follow closely behind in second and third respectively, whilst rom-com king Hugh Grant only managed to come in at number 10.
Famed for her work on James Bond and The Best Exotic Marigold Hotel, Dame Judi Dench was deservedly voted as the top British actress. Recent Academy Award winner Olivia Coleman placed second, followed by Dame Maggie Smith in third place. Emma Watson, Dame Helen Mirren and Helena Bonham Carter also graced the top 10 actresses list.
Dame Judi Dench In Skyfall
Although Emma Watson was pipped to the post as the best British film star of the century, she can still celebrate success as Harry Potter and its sequels were named the best British movies of the period.
The beloved wizarding world of J.K Rowling was a clear favourite, with Helen Fielding's book-turned-film Bridget Jones's Diary following in second place.
Our love of watching musicals on the big screen is clear, with Les Miserables picking up the third spot, whilst the historical war epics Dunkirk and 1917 also made an appearance in the top ten.
There is no sign of the nation's patriotism waning anytime soon, as over half (59%) of British film fans said that they feel a sense of pride when a British movie wins an award.
Mark Barlow, UK General Manager for Showcase Cinemas, said,
"Our study to celebrate the very best of British just goes to show how much talent there is amongst our filmmakers and actors.
It's great to see Dame Judi Dench taking the top spot as she really is a British icon, and the full list of the favourite films since the turn of the millennium contains some unforgettable titles.
"As we reopen our cinemas next month, we have even more British films to look forward to this year, including Peter Rabbit 2, The Father and of course Bond is back in No Time To Die."
The Top Ten Male British Film Stars of the Century
1.     Tom Hardy
2.     Sir Sean Connery
3.     Sir Anthony Hopkins
4.     Colin Firth
5.     Daniel Craig
6.     Benedict Cumberbatch
7.     Liam Neeson
8.     Sir Ian McKellan
9.     Gary Oldman
10.  Hugh Grant
The Top Ten Female British Film Stars of the Century
1.     Dame Jude Dench
2.     Olivia Colman
3.     Dame Maggie Smith
4.     Dame Helen Mirren
5.     Kate Winslet
6.     Emma Watson
7.     Helena Bonham Carter
8.     Emily Blunt
9.     Dame Julie Walters
10.  Keira Knightley
Top Ten British Films of the Century
1.     Harry Potter series
2.     Bridget Jones's Diary
3.     Les Miserables
4.     Dunkirk
5.     Paddington
6.     The Theory of Everything
7.     1917
8.     28 Days Later
9.     Wallace and Gromit: The Curse of the Were-Rabbit
10.  This is England
---
Showcase Cinemas to reopen May 17
Showcase Cinemas are scheduled to reopen across England and Scotland on May 17 and the cinema chain is looking forward to welcoming back guests to the big screen experience. All Showcase cinemas will be operating the Be Showcase Safe programme that was successfully implemented last year, meaning guests can enjoy with cinema experience with peace of mind.