5 Ways To Boost Your Haircare Routine At Home
---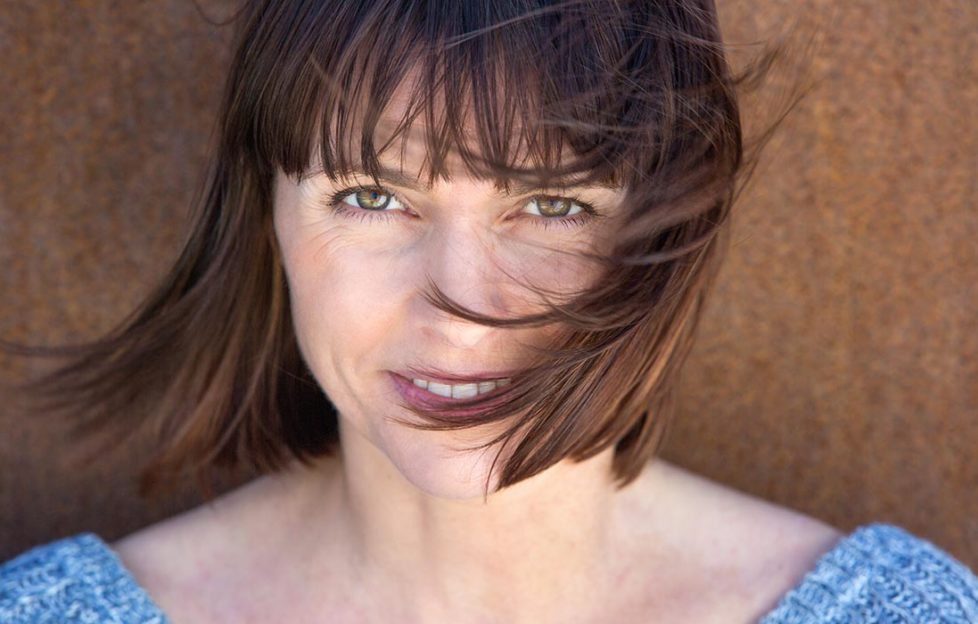 Pic: Shutterstock
By Eva Proudman, Consultant Trichologist at Absolute Collagen
Stress, heating styling tools and your diet can all have an adverse affect on your hair, but with a few simple steps you can keep your locks looking and feeling great…
Eat Well
Your body really is a temple – what we put into it, has a huge impact on our external appearance, including our hair. A balanced, nutritional diet with sufficient vitamin and mineral intake is key for supporting hair health. Vitamin B, D and E all contribute to not only our overall health but also the quality of our hair and skin. Vitamin C can also aid the body's production of collagen and helps in the absorption of iron.
Minimise heat exposure
Using hair dryers, straighteners and curling wands regularly can be very damaging to the hair. This is because excess heat can damage the cuticle, which is the outer protective layer of the hair, leading to damage to the protein fibres of the hair which can cause breakage and dullness.
To prevent unnecessary damage when using heated styling tools, you should always have the heat between 160 to 180 degrees. To further protect the hair and prevent damage when exposing the hair to high temperatures, I would also advise using heat protection products.
Collagen
Collagen supplements are a hero product when it comes to boosting hair health. Collagen is a key protein that is found in the human body and is essential for optimum hair health. Collagen contains essential amino acids which can help to build keratin, the protein that makes up your hair and supports overall strength and elasticity.  Collagen not only supports hair growth it also supports keeping the hair looking shiny and sleek, limiting damage from free radicals.
Collagen is usually broken down into small pieces, so it can be absorbed into the body when ingested. Liquid collagen tends to be absorbed quicker into the bloodstream which means that the nutrients get to work at a faster rate. Liquid collagen is also super easy to take and can be taken in a way that best works for you – either as a simple shot, or mixed with food or drink including water, tea, smoothies or porridge.
Wash your hair regularly
Cleanliness is key for keeping the hair healthy therefore you should try to wash your hair on a regular basis i.e. roughly every 2-3 days.
Maintaining a good hair care routine which includes good quality hair care products is also important.  I would recommend washing your hair daily or every other day, to keep the hair and scalp clean. Scalp health can easily fall down our list of priorities, but our scalp is skin, just like our face and therefore requires regular cleansing. If we have a healthy balanced scalp, then our hair has the best environment for healthy hair growth.
Absolute Collagen is amazing for scalp and hair health – for example, when I carried out my perception trial, I found an improvement in conditions such as seborrhoeic dermatitis, (scalp flaking, itching and irritation).
Prioritise your wellbeing
Naturally, we all go through stress in our lives but what many of us don't realise is that severe stress can have an impact on our hair. When you are stressed, your hair can often take the fall… quite literally. Unfortunately, many of notice hair shed following periods of trauma or distress. Shedding, also known as Telogen Effluvium, is a form of hair loss on your scalp that occurs when the growth cycle is disturbed by a stressful event. Although shedding hair can take a hit to our confidence, it can be a normal reaction to a stressful situation, and it will grow back!
It is important to note that hair loss is not immediate, it usually occurs a few months after the stress takes its toll. That is why whenever you are going through a difficult situation or under pressure at work, it is important to take some time out for yourself. When times are particularly tough, we must find ways to release tension and prevent it taking over and affecting our bodies. When you are feeling stressed, do something to ease it – treat yourself to a relaxing bath, meditate, write in a journal or call a friend to vent instead of letting your emotions bottle up internally. By reducing your stress, you will also help to minimise any risk of hair loss.