Dial A For Aunties | Jesse Sutanto  
---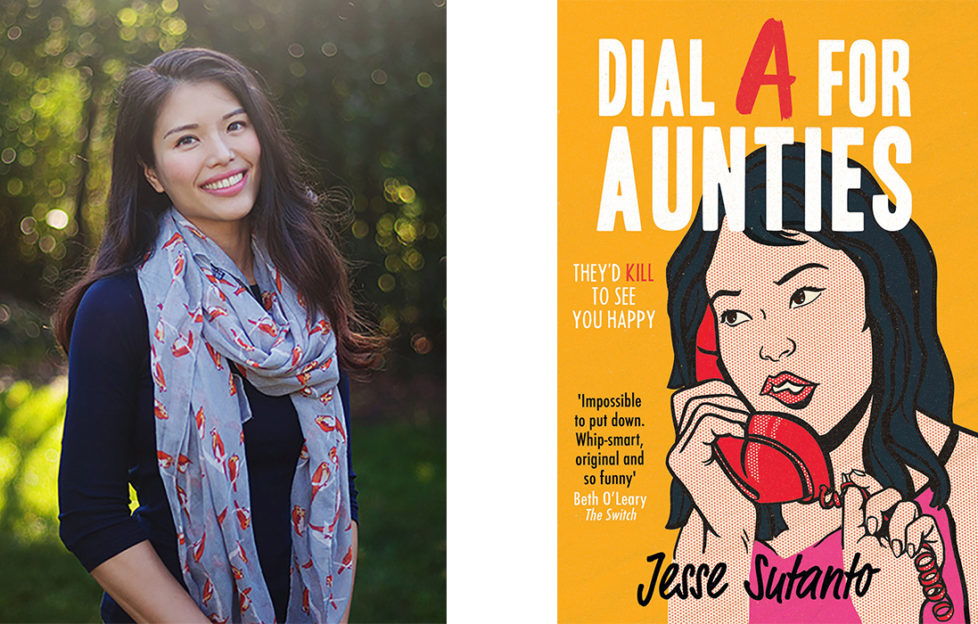 ENTERTAINING FAMILY THRILLER 
What do you get if you take an accidental murder, a thousand wedding guests, (maybe) cursed generations and meddling Asian aunties to the rescue?
A dazzling debut full of humour and love.  
Meddy Chan has one aim in life – to make her overbearing family happy. So when she goes along with the blind date that her mum has set up, what she doesn't expect is to accidentally kill him.
With a body to get rid of and a wedding to organise – what are family for if they can't help you dispose of the evidence?
Black humour mixed with romance
Add in the love that got away – Nathan – and Meddy's life is about to get as complicated as listening to her Aunts all speaking at once.   
An interesting mix of romance, utterly ridiculous situations and murder mystery, Sutanto describes her first thriller as a 'batty story'. That it is – but so much more.
It's a comedy caper, doused in black humour, mixed with romance but predominantly about family bonds. 
As the author admits, this is not a reflection of the Asian community as a whole, but 'a peek into the fierce love' with which her family raised her.  
It's no surprise that this is being made into a NetFlix movie. Fans of Crazy Rich Asians will love it. 
Dial A For Aunties by Jesse Sutanto is published by HQ, PBO, £12.99. Out now.
You may also like…