The Best Foods To Eat During A Mini-Heatwave
---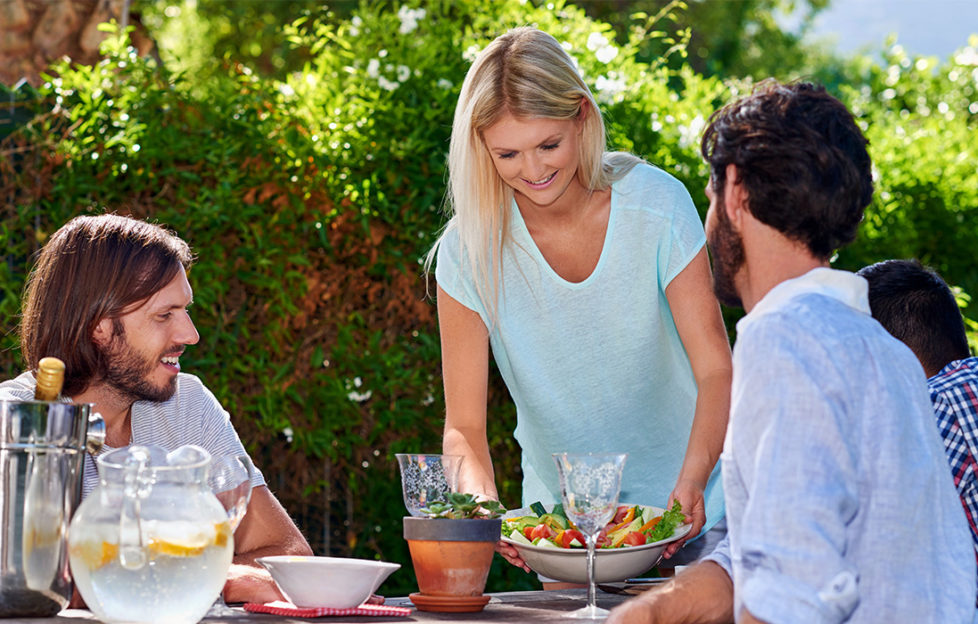 Pic: Shutterstock
With spring now in full bloom and summer just around the corner, sunshine is (thankfully) a part of our everyday lives.
While we spend afternoons having picnics with friends, enjoy sun-filled al fresco brunches and romantic dinners surrounded by blankets, fairy lights and outdoor heaters, we've embraced this warmer weather with open arms.
Meanwhile, restrictions are set to relax further on May 17 in England. People will be allowed to mix indoors if they adhere to the rule of six or two households. Larger groups will be permitted to meet outside, and we've waited far too long to have some fun. So if the sun's out, we will be too.
Take care of yourself…
However, with warmer weather come some important things you need to think about. For example, we all know how important it is to stay hydrated and cover ourselves in sun cream.
Surprisingly, this also includes what foods you eat. According to experts, there are certain ingredients we should be eating on hot days and others we ought to avoid.
Thankfully, an expert is on hand to tell you exactly what ingredients you should be eating on warm, sunny days, helping you to enjoy a healthy, delicious and perfectly sunshine-suited diet.
Charlie Menegatos is the founder of London restaurant chain Going Greek. Their menu consists of dishes from a country with a wonderfully hot climate. As such, Charlie is familiar with the tasty foods that are best suited to this weather and he's here to spill the beans. With his insights, you'll know which home-cooked meals, snacks and takeaway options you should enjoy on hot days. Because when you can sunbathe instead, who wants to cook?
1) Cucumbers
If there's one ingredient we should all be eating on hot days it's cucumbers. They're incredibly hydrating and also contain silica, which promises to enhance elasticity in your joints, skin and fingernails. In this sense, cucumber is a summer super food that you simply can't ignore! Plus, they're cooling and refreshing, making them an ideal choice.
Cucumbers are particularly healthy raw, for in this form they retain more water. Consider having them chopped up in a fresh tzatziki dip, alongside some protein-rich chickpea hummus or sliced in a healthy takeaway Cypriot kebab, finished with some zesty lemon. Of course, if you're wanting something really simple, a salad can never do you wrong.
Super-quick tzatziki
Whipping up some delicious tzatziki couldn't be simpler; it's an easy appetizer or side-dish that's fresh and zesty.
All you'll need is
yogurt
cucumber
olive oil
mint and/or dill
garlic
lemon juice
salt
Mix them all together in a bowl (once you've chopped the cucumber into small cubes or grated it) and there you have it! Pair your tzatziki with pitas, grilled meats or roasted veg and you'll have a tasty, simple spread on your hands.
2) Onions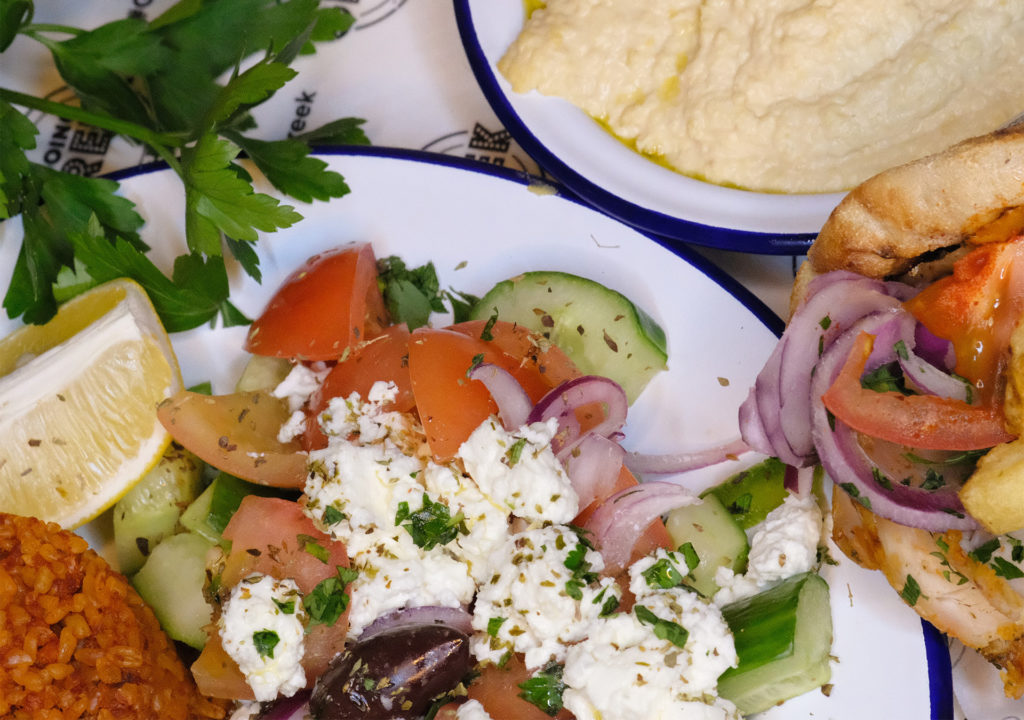 'Onions have surprising cooling abilities, making them a great food choice in the sun. Similarly, onion juice is thought to be effective in soothing sunburned skin when applied externally. Onions really do help you in the sun from the inside out!
They're also versatile; you can caramelise them for a sweet twist on any classic dish (including burgers, risottos and pastas) or you can enjoy them raw in fresh gyros, accompanied by olive oil, chips, parsley, tomatoes and paprika.
3) Honey
This ingredient comes with a footnote. I wouldn't recommend you eat honey outside in the summer because you could attract some unwanted attention from insects.
Nevertheless, honey is a great ingredient to eat on a daily basis. Its health benefits are vast and you can incorporate it into almost any meal! From honey on your morning porridge with berries (which are also packed full of antioxidants) to honey-roasted parsnips and mouth-watering, indulgent puddings like baklava (yes, dessert can have a healthy spin!), a little squeeze of honey will go a long way.
4) Mint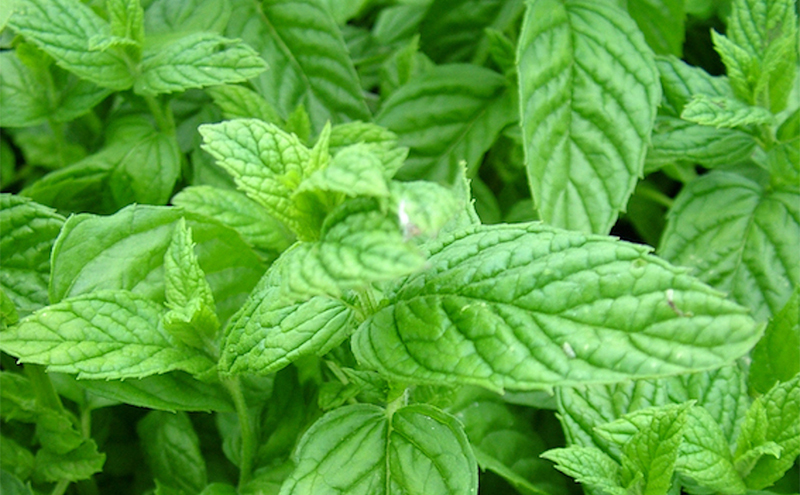 'Mint is quite possibly the most refreshing ingredient in taste. Meanwhile, it's thought to help you fight allergies, including seasonal allergies like hay fever which begins to creep to the surface amid warmer weather.
By incorporating mint into fresh salads, refreshing dips and fun cocktails – like our lemon and honey quzotini – you can make your favourite treats a little more satisfying in the sun!'
5) Chillies
You might think I'm crazy saying this but I'm not; chillies are a brilliant ingredient to eat on hot days. Why? They trick your brain into thinking you're hot, meaning you sweat more and cool down.
That's right, curries, paprika-sprinkled kebabs and chilli-chocolate brownies suddenly sound like a great idea…
Chilli feta dip
If there's one quintessentially Greek ingredient most of us love, it's feta cheese; especially on hot days when its fresh taste pairs perfectly with a salad. However, there's another way you can utilise feta cheese while enjoying the benefits of chillies in the sun; this chilli feta dip is delicious, with a surprising, spicy kick.
In a bowl, beat together
feta cheese
Greek yogurt
softened cream cheese
salt and pepper
lemon juice
olive oil
crushed chilli flakes
If you like, you can also add chopped onions, tomatoes and sweet red pepper!