Overseed Grass & Repair Patchy Lawns With Johnsons Lawn Seed
---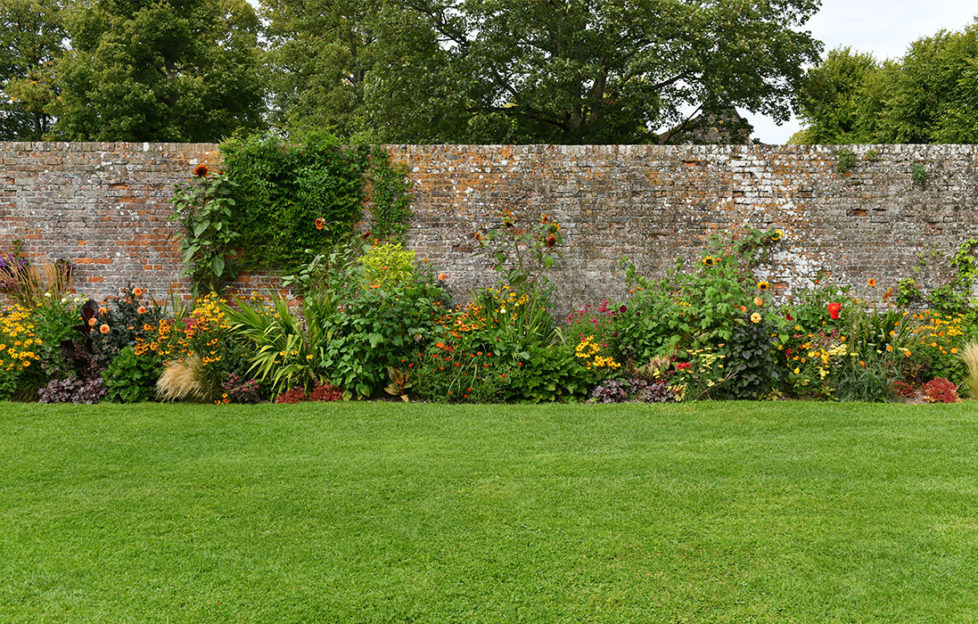 Pic: Shutterstock
Experts from Johnsons Lawn Seed – the UK's oldest lawn seed company – share their top tips for making patchy lawns a thing of the past!
Lawn renovation should be done either in spring, or in late summer to early autumn depending upon the weather conditions.
Here are some handy tips and tricks to help you revive your lawn with overseeding and repairing unsightly patches.
How to overseed your lawn, step by step
For overseeding, first remove surface debris and mow the lawn closely when dry.
Rake over to remove the remaining grass or thatch.
Spike the ground with a hollow tine fork (a normal fork can also be used) up to a depth of 15cm to de-compact and aereate the soil.
Then top dress the area with a good quality topsoil, making sure the holes are filled and grass tips are just visible.

At this stage it is a good idea to apply some lawn fertiliser. Johnsons Lawn Thickener and Johnsons Quick Fix already have fertiliser either coated on the seed or mixed with the seed making them ideal for this task. If you are using a different mix you can apply fertiliser such as poultry manure the same day as sowing grass seed or up to a few days later and ideally water it in at the same time as watering the lawn seed.
Apply your chosen mix of lawn seed at the oversowing rate detailed on the pack, which is usually 25g – 35g per sq. metre. Apply seed directly from the pack or mix in a bucket with some topsoil to make it easier to sow.
After you have sown the lawn seed gently rake the area and then lightly roll or tread in to firm the seed in, which helps it germinate and establish.
Keep off the newly overseeded area if possible to allow tender young shoots to gain strength and help with establishment.
It is good practice for the area to be moist when you sow, but do not water until you have firmed the seed in. Otherwise it will stick to your roller and shoes!
If dry weather follows overseeding, water copiously with a fine spray, preferably in the evening, keeping the seedbed constantly moist.
Repairing worn patches
Repairing patches in a lawn is a very simple process. It begins with choosing the correct mixture so that new growth blends perfectly with your existing lawn.
To help with this, Johnsons Lawn Seed has created a handy guide on How to Choose the Correct Lawn Seed. But if you're still unsure, Johnsons Lawn Thickener or Johnsons Quick Fix are often ideal. Lawn Thickener is coated in a fertiliser so the nutrient is targeted specifically at the new grass which is particularly useful.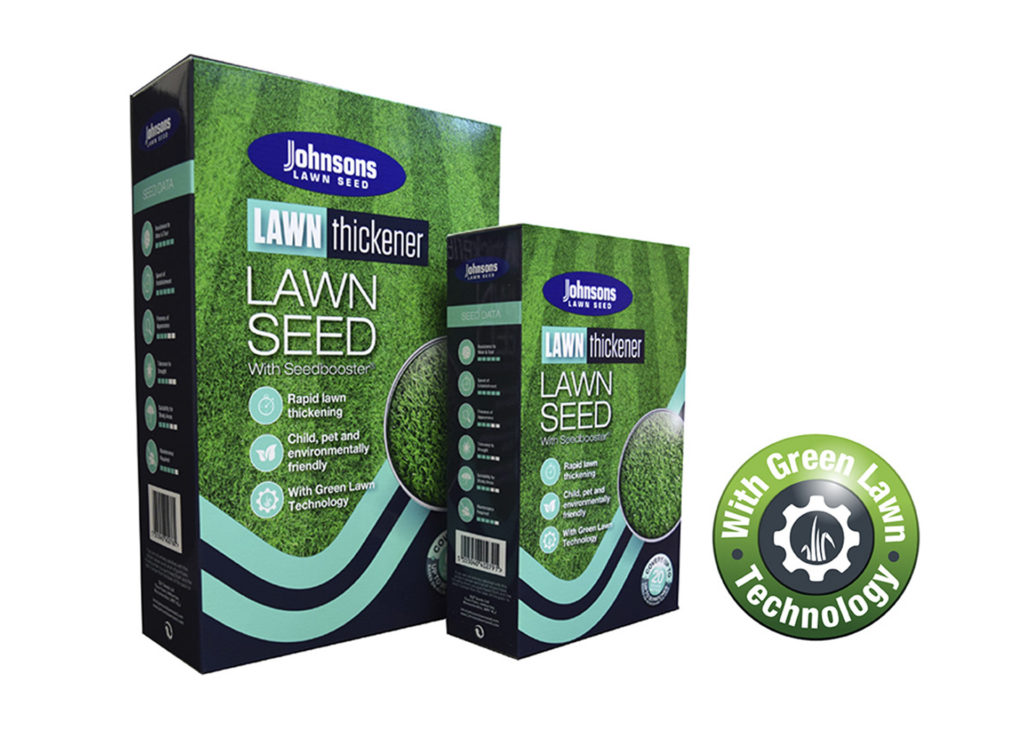 Rake the patch vigorously to break up and reveal the soil, using a fork if the area is very compacted. Rake beyond the obvious edge of the patch and later sow lawn seed into the extended area, to help your patch blend in with the existing grass.
Remove any stones or hard lumps of soil so the area to be patched looks evenly raked with broken up soil. Most patches have very little grass cover so you use the sowing rate for new lawns, as explained above.
Sow the seed by hand and evenly distribute it over the area, or mix first with a few handfuls of topsoil to help you sow it more easily,
Gently rake the area to allow seed to mix in with the soil.
Tread the seed in gently but firmly so it has good contact with the soil.
Then you can water the area with a fine spray and keep it moist until the grass is established. Be careful at the beginning not to over-water as you will wash away the soil and the seed.
When grass is 5-8cm (2-3in) high you can lightly trim it for the first time, trying not to remove more than a third of the growth at an one time.
Win a pack of Johnson's Lawn Seed with My Weekly!