My Weekly Special 76
---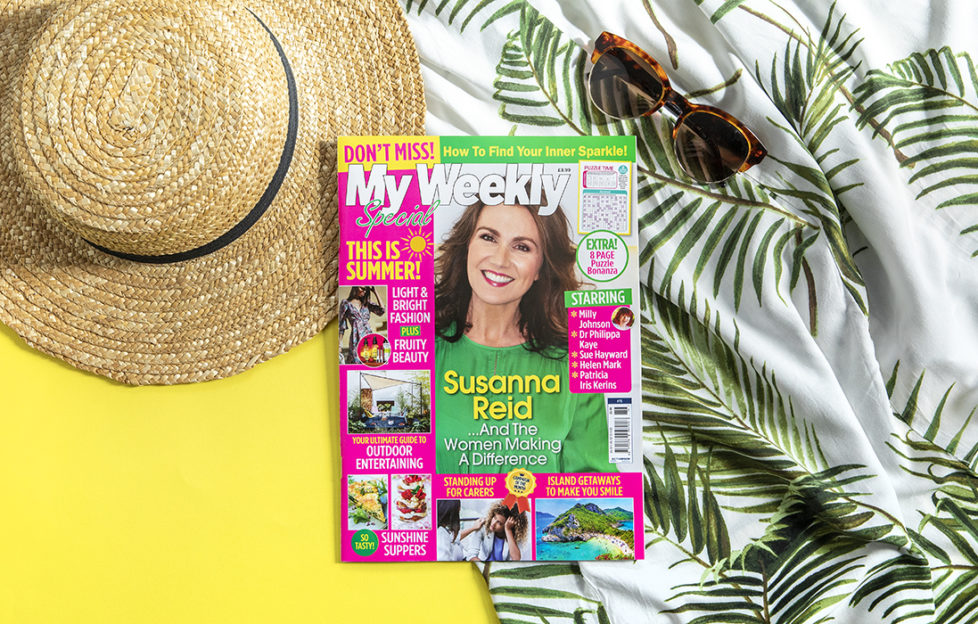 Our latest Special is in shops now! Here's a peek at the relaxing and inspiring reading inside:
TV host Susanna Reid is no pushover! Discover what drives her to succeed
Find Your Summer Sparkle… from music to an elastic band, we have tips to help you find joy
The Wind Beneath Our Wings – what inspires caring, successful women
Who's Caring For The Carers? Moving real life stories and ways to help
Pompom Fun! Not crafty? You can get near-instant results with our cheery, simple ideas
Finding Molly… A hilarious foray into the mature dating scene in our new fictional diary column from top author Milly Johnson!
Into The Garden – hanging baskets, food to grow and a gorgeous trip to The Pickery, oooh…
Simply Special Suppers! Seven easy, healthy mains and two mouthwatering desserts
Treat Dad – some really thoughtful and different Father's Day ideas
Islands In The Sun! Pay a visit to some glorious film and TV locations
How to be healthy at 50+ with Dr Philippa – lung cancer, parasomnia and keyhole vs open surgery
Entertaining Outside – Dilly Court talks furniture and picnic ware
Plus lots more…
On sale from May 13, 2021, only £3.99!