Perfect On Paper: Q&A With Gillian Harvey Plus A Video Extract!
---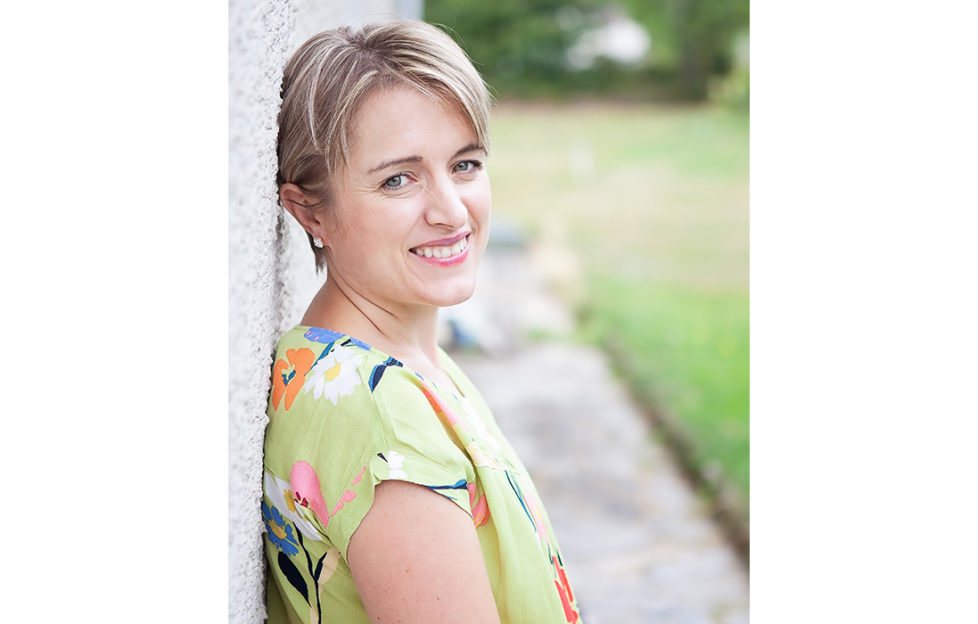 Perfect On Paper by Gillian Harvey is
published in
P
aperback 
O
riginal, eBook and audio 
by Orion Fiction, £
8
.99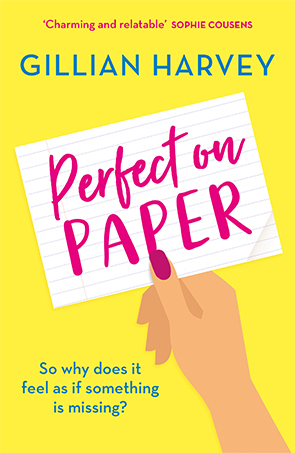 This is a fun and uplifting novel from Gillian Harvey, author of Everything Is Fine. 
It's time to shake things up a little…
Clare Bailey's life is perfect. Successful career, loving husband, two kids and a gorgeous townhouse. At least, that's how it looks from the outside.
In fact, she's never felt more invisible. Her boss barely remembers her name, her husband is distracted by his new TV job and her daughter has never found her more embarrassing!
But when she's given a chance to turn her life upside-down, she wonders whether she should risk everything she loves for a life that's more than just 'perfect on paper'…? 
My Weekly Fiction Editor Claire Gill chats to Gillian about her long route to success…
Tell me a bit about your journey to getting your first novel published.
I've been writing novels for years, and finished my first at 24. The fact that I was 42 by the time I had the first one published tells you everything you need to know about how that went! 
Despite initial rejections, over the years I continued to write – ghost stories, thrillers, humorous fiction. Books to make you laugh or cry, or both. My cat enjoyed them enormously. 
In 2009, I quit my job as a teacher and moved to France with my husband Ray. In 2012, I began to pitch ideas for articles to magazines and newspapers in the UK and began to find my feet as a freelance writer. My Weekly gave me one of my very first commissions! 
Over the years, I also had short stories published in weekly magazines including My Weekly. I also penned a Pocket Novel, Without Alice, which was published in 2016. Although I had yet to find a home for my full-length novels, I learned so much about my writing style and audience from this work. Somehow even when I received a rejection from an agent I would find a way to pick myself up and try again. 
Looking back now at the unpublished manuscripts in my desk drawer, and thinking of all the envelopes, then emails I sent out to agents and publishers over the years, I sometimes can't believe I actually kept going! And although I tended to throw them away, I wish now that I'd kept every rejection I received. It's been quite a journey. 
I started my first published novel, Everything Is Fine, in 2016 when I was suffering from post-natal depression.
At the time, I had five children under six (which is a whole other VERY LONG story), and knew I needed to do something for 'me' in order to start feeling better.
My husband Ray took over bedtime and every night at 7pm I'd sit and write. I finally finished the book in 2018 and to my delight, the first agent I sent it to offered me representation. By the end of the year, I had a book deal with Orion. 
Everything Is Fine was published last May in the middle of lockdown. Not the best start, but exciting all the same! 
What inspired the idea for 
Perfect On Paper
?
The idea for Perfect On Paper formed over a number of years. 
When I first started freelance writing in 2012, I was 33 years old and often wrote about women aged 50 and over. It was a real time of discovery for me. Like many, I had preconceived ideas of what it meant to be middle-aged. Yet I here I was talking to vibrant, amazing, intelligent midlife women. They were having more adventures before breakfast than I'd had in a lifetime. 
I'd heard women talking about midlife invisibility, but it's hard to see something until you experience it for yourself. Then, over the years, my children began to grow up, and stopped seeing me as the centre of their world. I'd ask a question only to be completely blanked. Not because they were deliberately ignoring me, but because they had tuned me out. 
In 2018 I turned 40, and these ideas about midlife invisibility fused. I began to see more and more how much women of a certain age are considered 'less' by society – in the little actions and microaggressions we face every day.  
I'd also got a bit tired of the portrayal of 30-something women in rom-coms and humorous books. So many of them are presented as utterly clueless – messing up at work, finding all their worth in meeting the right man. 
I wanted to write about the kind of women I know – capable, gorgeous and made more valuable, not less, by their age. And I wanted to address some of society's misconceptions, together with a hearty dose of humour. 
Tell me a bit about what you hope readers will love about it.
There's a pivotal moment in the book when a small act of rebellion leads Clare in a whole new direction! I'd written a loose plan for the book but sometimes my characters take me by surprise. I had no idea this particular event was going to happen until it did – and it opened up a whole new world for both me and my characters. I won't give the plot away, but let's just say Clare becomes very visible indeed. 
Gillian reads from Perfect On Paper…
Tell me about authors who inspire you and books which have made a particular impression on you.
I've always loved Nick Hornby, Tony Parsons and Joanna Trollope. Their portrayal of relatable characters are written with heart, humour and a deep understanding of what it means to be human. 
But since being published, I've connected with a wealth of authors who have inspired me more than I could ever imagine. There's a whole group of us who published our first novels with different publishers during the pandemic. Their support and camaraderie has been nothing short of extraordinary. 
More than anything, these authors have taught me that the writing community isn't competitive. It's a community in a true sense, where we each hold each other up and offer support. 
What tips would you give to aspiring novelists?
Simply that they should never give up. Never let anyone make you feel that you're not a writer. There are many different ways to write, and many different routes to publication. If you love writing, enjoy the process and allow yourself to dream. 
What's next? Are you working on another boo
k?
Some writers have found the pandemic put their creativity on hold. But for me, writing is a great stress relief – I can escape from the ordinary world and have an adventure in my imagination! So I've been writing a lot over the past year. 
I'm working on a book at the moment that's a little bit different for me, but I'm very excited about it. It's going to be fun and uplifting, but also explore an issue that's really close to my heart. 
Pick up My Weekly magazine and our monthly Special for more reviews of new fiction releases and big name short stories!