The Serial Killer's Wife | Alice Hunter 
---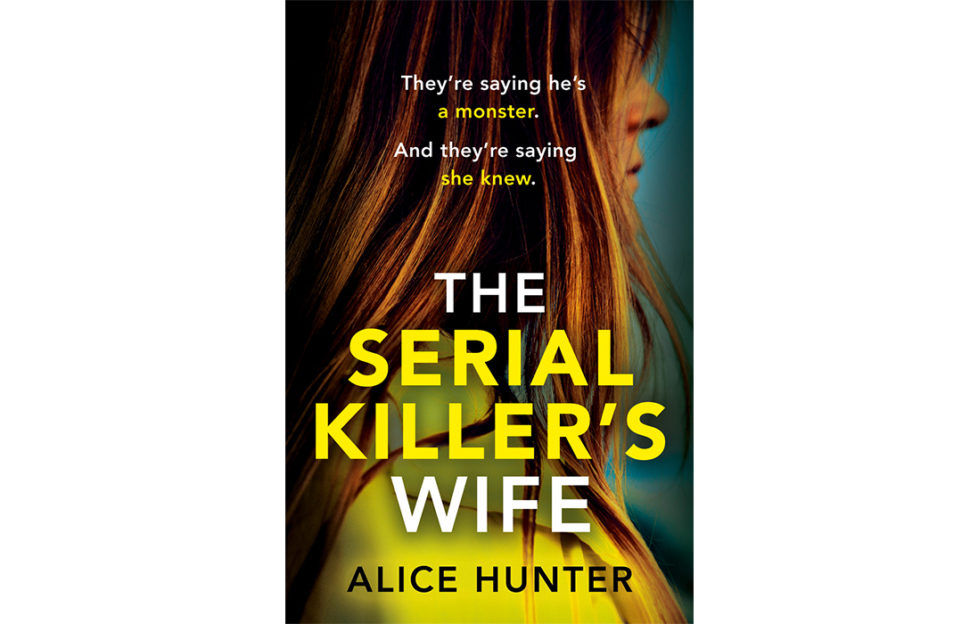 REVIEWED BY SARAH PROCTOR
How well can you really know the person you love the most?
The unimaginable happens one evening as Beth Hardcastle is settling her three-year-old daughter in bed. Her husband, Tom, arrives home late – and hot on his heels, two detectives asking him to assist with their enquiries into the disappearance of his ex-girlfriend eight years ago. 
Tom returns in the small hours and says he will explain all in the morning. But he doesn't, he has to dash off for work – and before he can make it home that night, he is arrested… 
We feel Beth's numbness and shock, her need to keep going for the sake of little Poppy – and for her business, Poppy's Place, the incongruously idyllic village pottery café named after her.  
Beth can't sleep. She can't eat.
First come the stares and whispering at the nursery gate – offset by the friendly advances of mum of triplets Julia (armed with Prosecco) and the oddly earnest support of recently widowed Adam. 
Then, as more evidence stacks up against Tom, come the hordes of journalists and an unpleasant local hate campaign. 
We learn from flashbacks that Tom's relationship with lively, sociable Katie had been characterised by tension and dangerous games. A total contrast to his perfect, loving relationship with compliant, socially disconnected Beth. All she wants for Poppy is the stable home and two loving parents which she never had. 
But from an author who has been an interventions facilitator in a prison, you don't expect things to be so simple. And they aren't.
Did Tom's university sweatshirt really shrink several sizes in the wash? If so, why does he keep it? Was the death of Adam's wife Camilla really an accident? What is the significance of Tom's missing iPad, which Beth has sometimes let Poppy play with?  
Much of the dialogue seems oddly stilted, but maybe there's a reason for that…
At a time when the violent deaths of women have once again been in the news (Sarah Garnham and Bennylyn Burke), the graphic sections of the book – while not at all gratuitous – made particularly uncomfortable reading.  
Yet the steadily unfurling plot – as Beth admits to knowing more than she originally claimed – kept me hooked. The final double twist, too, is well worth waiting for.
I really dislike violence, but I do like psychology, so I'll be interested to see what Alice Hunter comes out with next. 
The Serial Killer's Wife is published by HarperCollins on May 27, PBO, £7.99
You may also like: