Tahini Cookies
---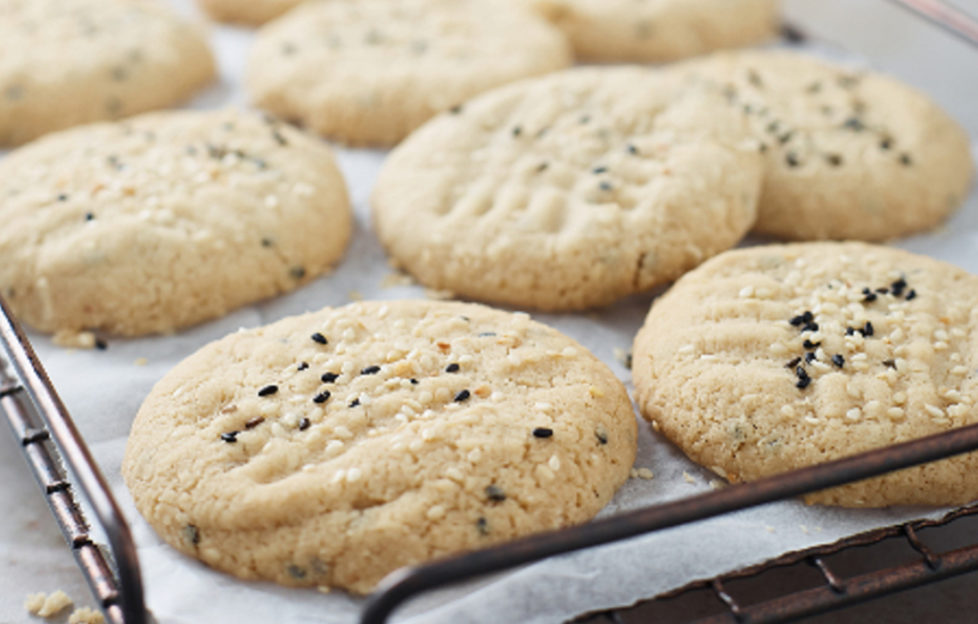 Rustle up these lovely light cookies from Trex with a subtle honey and sesame flavour, and make the vegan in your life very happy!
Then why not try your hand at the mouthwatering creamy, fruity, chocolatey Vegan Bakes in this week's issue of My Weekly?
Preparation Time: 20min
Cooking Time: 15min
Makes: 30
Preheat oven to 170°C/ Gas Mark 4.
Place the sesame seeds in a small bowl and set aside.
Mix the flour, baking soda and salt in a bowl and put aside
In a separate bowl, mix the Trex, sugar and honey until light and fluffy before slowly beating in the tahini. Add the dry ingredients to this bowl, beating continuously.
Roll the mixture into balls – each roughly 1tbsp dough. Dip the top of the balls in to the bowl of sesame seeds. Place sesame side up onto the baking tray and flatten.
Bake your cookies until golden brown for 15min.