Q&A With Sharon Bolton, Author Of The Pact
---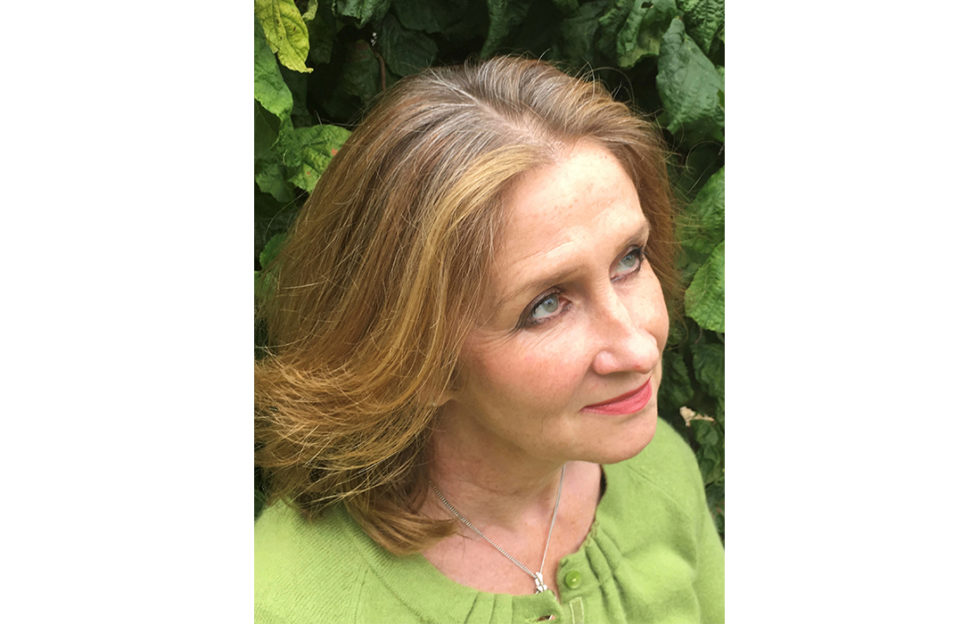 It's a golden summer, and six talented friends are looking forward to the brightest of futures – until a daredevil game goes horribly wrong. A woman and two children are killed.
18-year-old Megan takes the blame, leaving the others free to get on with their lives. In return, they each agree to a "favour", payable on her release from prison.
Twenty years later, Megan is free. Let the games begin…
Sharon (formerly S J) Bolton grew up in Lancashire. Her first novel Sacrifice was voted best new read by Amazon.co.uk and her second, Awakening, won the 2010 Mary Higgins Clark Award in the US. Her work since, including the haunting and masterful The Craftsman, has been shortlisted for a host of prestigious thriller writer awards.
Sharon chats to My Weekly fiction editor Claire Gill about her literary influences, difficult scenes and how some books choose their own setting…
Describe The Pact in one sentence.
A young woman sacrifices her future to save her friends; twenty years later they have to return the favour. (Note clever use of semi-colon.)  
How did the book come about?
I'm intrigued, and disturbed, by the idea that even the most perfect life can be upturned in an instant. Life turns on a dime, to coin a phrase. At the start of The Pact, six talented 18–year–olds are waiting for their A level results. They all have places at top universities, all have golden futures ahead. As I was writing, my son and his friends (young people I'd learned to know and love over the preceding years) were in exactly that position. Their future looked bright. What could possibly go wrong?  
As it turned out – quite a lot. Covid struck. But pandemics notwithstanding, I'm haunted by the notion that nothing in life is guaranteed. A piece of bad luck, a stupid error of judgement, and nothing will ever be the same again. The wheel of fortune turns, and nothing good lasts forever.  
If you could spend time with a character from your book who would it be? And what would you do during that day?
My favourite of the six friends, and this may surprise people, became Felix. To the extent that the book has a villain, in the early stages at least, Felix is that villain. He is the most arrogant in an overly–privileged group. The disastrous dare was his idea and his influence pushed the others to keep doing it.
He has a violent, unforgiving nature. And yet, as the story unfolds, we see his courage, intelligence and leadership.
My son thinks Felix is based on him (which is a little worrying). They look alike, I guess, and they share a passion for chemistry; maybe there was something going on subconsciously.  
What would Felix and I do in our time together? Well, we wouldn't go on a road trip, that's for sure. Maybe we'd leap from the tall bridges into the Isis (Thames) at Port Meadow, swim in the lazy stretches of the river, before a long boozy lunch at The Perch. It would be nice, in the company of Felix, to be young and foolish again, with that unshakeable belief that the world belongs to me.   
Are there any authors (living or dead) that you would name as influences? Which books have made a particular impression on you?
I like to think of myself as the love child of Stephen King and Charlotte Brontë! As for books, so many: On Writing by Stephen King first made me realise that writers, especially those who write crime, need to welcome, even embrace, their dark side.
The one I'd love to have written is Donna Tartt's The Secret History; it's hard to imagine a more perfect crime novel. I adore the English classics, especially Dickens and Wilkie Collins, but two books I return to time and time again are Elizabeth Von Armin's The Enchanted April and Dodi Smith's I Capture The Castle. Both are sheer perfection.  
Is anything in your books based on real life experiences or purely imagination?
Relatively little is based on real life. (And those who know my work will probably consider that a very good thing.) Like all writers, though, I will use material from life. A friend once told me a remarkable story about being attacked by a bird of prey when she was out running, and that made it into Dead Scared. Sacrifice began after I stumbled across the residents of an Austrian town waltzing in the snow on New Year's Eve.
On a darker note, a dreadful traffic accident on the outskirts of Oxford inspired Little Black Lies; another, around junction seven of the M40 led, years later, to The Pact.  
How did you choose the genre you write in?
It wasn't a choice. Like Stephen King I was "born with a love of the night and the unquiet coffin." What else could I write about?  
Is there a scene in your books that was hard to write?
Many. This is unavoidable in the crime genre. If a scene is difficult to read, you can be certain it was hard for the author to write. The Pact was especially tough because I learned to care for these six characters, flaws and all. I had almost motherly feelings of love for them. I wanted to wave a magic wand and make everything all right, in the way parents want always to smooth the paths of their children.
I couldn't, of course; these were adults, albeit young ones, and they had to take responsibility for their own actions. All I could do was watch events unfold.  
How important is setting for your writing?
Hugely. A book without a strong sense of place is incomplete to my mind, and I can never start work on a book until I know where it will be set. Often, the location comes first. I get a real buzz out of finding a place that appears beautiful, even idyllic, on the surface and being able to see the darkness lurking beneath. 
Setting The Pact, though, wasn't without challenges. I live just outside Oxford, but have avoided setting a book here, because it's so familiar already to people all over the world. 
But some stories choose their own locations and so it was with The Pact. 
Once I knew the story began with the dreadful mistake of six privileged private school pupils, it seemed only sensible to base that school on one I knew well: Magdalen College School, a little to the south east of the city centre, founded by William Waynflete in 1480.
As I was writing, my son (the same age as the characters in the book) was coming to the end of his time there, and so there is an element of tribute to MCS in the school-based scenes: sports pitches on a secret island in a bend of the River Cherwell, the white bridges leading out of the scented rose garden, the Harry Potter-style underground tunnel.  
Do you live where you write?
I do. An old house in a pretty village on the Buckinghamshire/Oxfordshire border. It's been a chapel, a Salvation Army meeting house and both butcher's and baker's shops. Now it boasts creatures that run around inside the walls and a shy supernatural presence. It has a mezzanine floor, neither upstairs nor down, with few internal walls and no doors or windows; it's a hanging place, a special place, the heart of the house and the place where, usually, the dog and I are entirely alone. I've written all my books in it and will probably write my last book here too.  
What kind of advice would you give to those who want to write?
Read a lot and write a lot. It's as simple and as hard as that. 
The Pact by Sharon Bolton is published by Trapeze, £12.99 HB. Also available in eBook and audio.