Review: The Pact by Sharon Bolton
---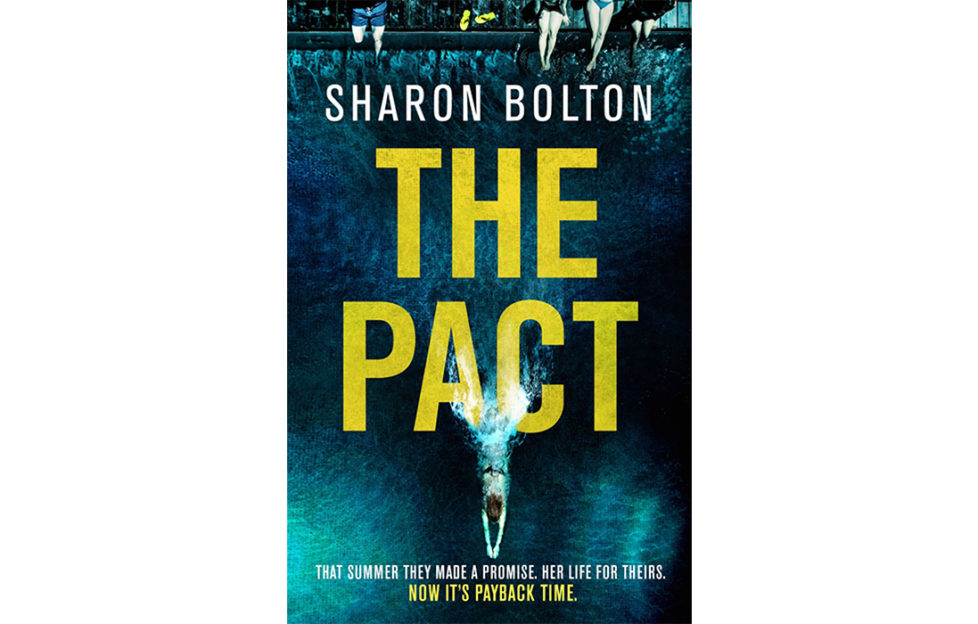 REVIEWED BY KAREN BYROM www.karensbookbag.co.uk @karenbyrom
This fast-paced thriller noir takes us back 20 years. A group of six friends, all about to leave school and embark on the next stage of their careers, dare each other to take a series of joyriding escapades that inevitably end in tragedy.
But who'll take the blame for the death of an innocent young mum and her two small daughters?
With all agreed that there is no point in all their lives being ruined, Megan steps up to take the blame – but she demands a high price for her selflessness. And now, 20 years later, she is back to reclaim it.
Will the others – now all high-flying careerists with partners and family accede to her demands, or risk precipitating further tragedy?
This was a tightly woven story, and very excitingly told
I particularly liked the way that right from the start, we knew the awful secret that bound the friends together. So often in a story like this, you have to guess at what's gone on. Yet, there's still plenty mystery to intrigue the reader, not least the question of why Megan is so willing to take the blame The final reveal on this only adds to the drama as the friendship falls apart and the previously tight-knit group begin to turn on each other.
Atmospheric and suspenseful, the setting of the rarefied atmosphere of Oxford contrast with the tense, dramatic, plot of this story, keeping the reader alert and keen to turn the pages.
There was just one thing missing for me from this story, and that was the lack of one truly empathetic character.
A sense of entitlement
Spoilt and privileged with a sense of entitlement at the age of 18, the main players remain selfish to their own needs. Even Megan, despite the heavy price she pays to keep her friendship group's secret, never evoked my sympathy. That was reserved for the original victims and their family – they deserved justice far more than any of this six deserved to escape from their past actions.
But, still, this was a highly exciting read. Author Sharon Bolton knows how to tell a great story.
The Pact by Sharon Bolton is published by Trapeze in hardback, RRP £14.99