My Weekly Latest Issue June 1
---
Pic: Eve Conroy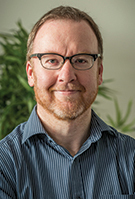 As I write this, we are well along the roadmap to opening up society again. Despite the fact things are getting back to something approaching "normal" there are habits we picked up during the restrictions, such as outdoor entertaining, that are worth keeping going with. Having garden guests is the thing to do in 2021. With that in mind we have put together the ultimate guide to recipes that will make your soirée one to remember (p18). Having just read the feature at lunchtime, I now find myself feeling extremely peckish! Enjoy the issue and have a great week.
Stuart Johnstone, Editor
My Weekly latest issue is on sale from June 1-8, available at supermarkets, newsagents and as a subscription. Take a look at what's inside…
Easy Outdoor Entertaining
As Stuart was just saying… With nine mouthwatering recipes to pick from, we make alfresco get-togethers a piece of cake! Or a piece of frittata. Or indeed a piece of peach and strawberry roulade… Have some mini bacon and egg tarts while you decide.
How Does Colour Affect You?
It's scientifically proven – your decor can affect your mood. Find out what's best for what room in our fun, informative feature. Also in this issue, our Home Comforts style feature looks at the revival of the home bar and how best to decorate it.
Should You Insure Your Garden?
Many of us have put a great deal of time and effort into our outdoor space, particularly in the last year. But have you thought about the cost of replacing plants, tools, statues, lights or other features if thieves or disasters strike? Our money expert Sue Hayward has some sound advice about insurance options.
Avoid Your Diet Downfalls
Your weight loss plan is going so well… and then you see a cake or hear the rustle of a crisp bag and everything goes out of the window. Worry not, we have some really good swap ideas to keep you satisfied AND on the straight and narrow.