7 Truly Gorgeous Plastic-Free Gifts To Share The Love
---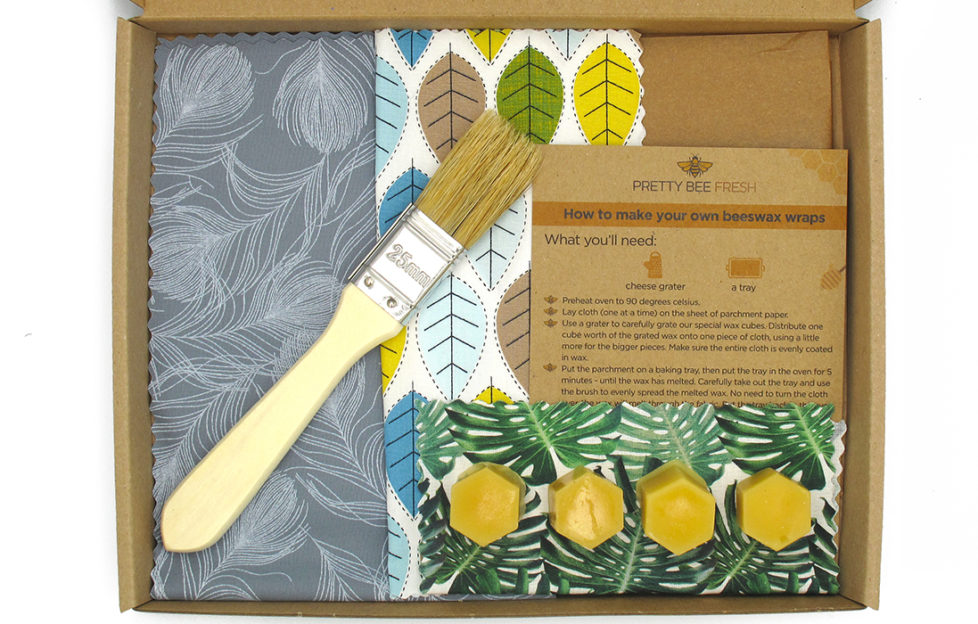 We all need less plastic in our lives! So why not start now? Show someone you've not seen for a while how much you care, by treating them to one of these luxury eco-products.
There's everything from shampoo bars and ceramic travel cups to the totally original Beeswax Wrap Kit, plus some lovely gardening accessories. And every item purchased is a vote of confidence in the future of the planet.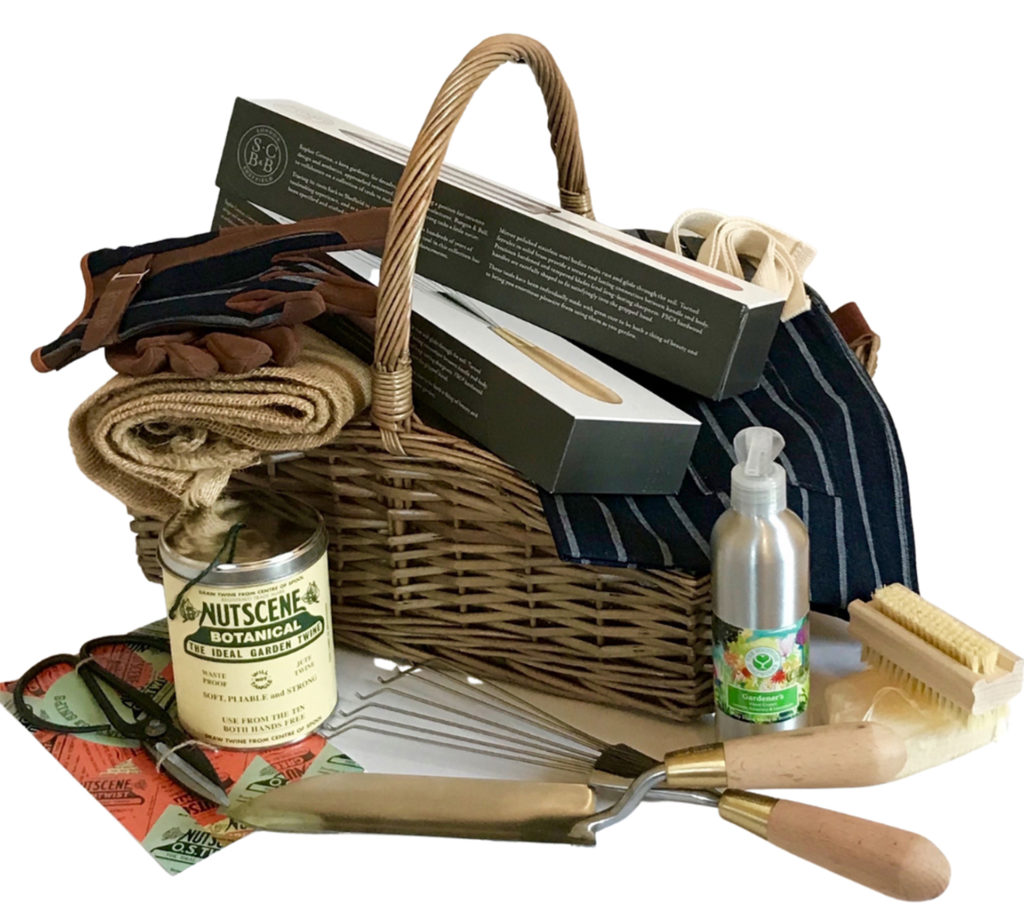 Luxury Gardener's Hamper, £150, Rory and Ruby
Contains 11 gifts combining style, practicality and top quality. Includes two Sophie Conran tools, outdoor gloves, a waist apron, gardening twine in a tin, vintage style scissors and a trio of eco products to cleanse and care for hands naturally. All beautifully presented inside a traditional hand-woven trug with a personalised scroll. Plastic free packaging. Free UK delivery.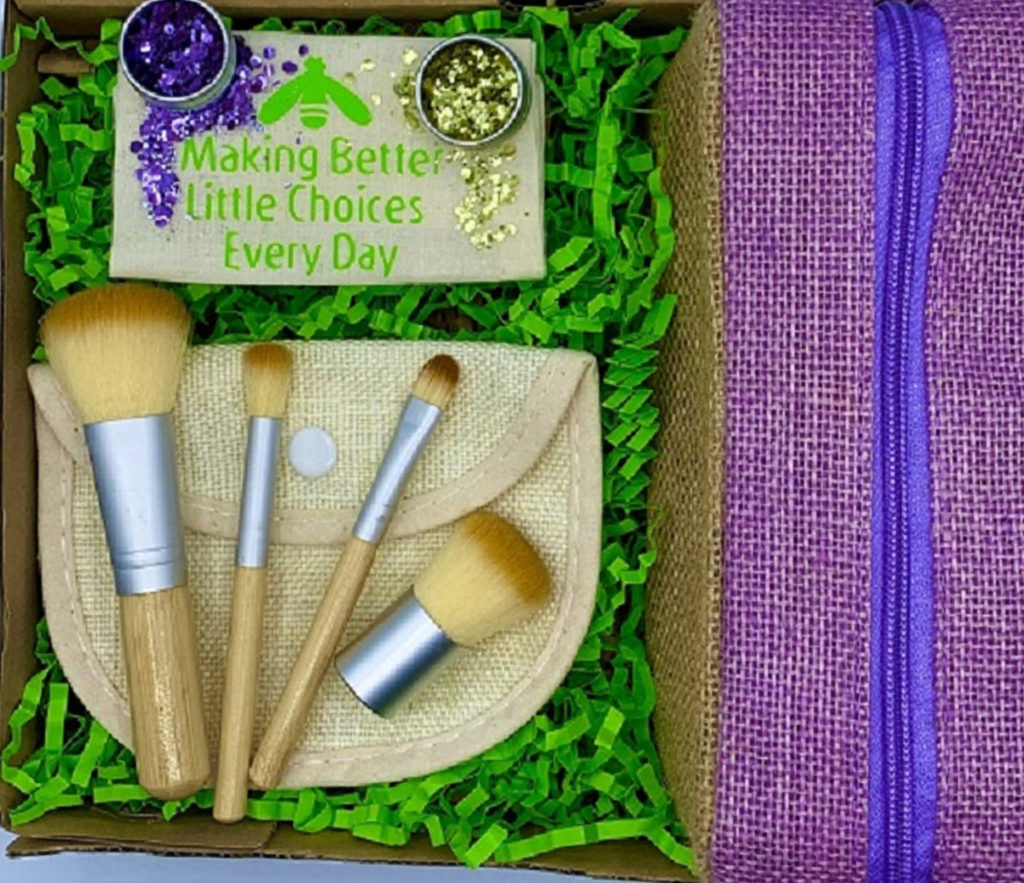 Make-Up Brush And Bio Glitter Vegan Gift Set, £18.50, Vegan Green Bee
Perfect for creating beautiful sparkly faces. Contains: two make-up brushes for eyes, two for blushers/bronzers, and two 2g pots of our eco-friendly, 100% vegan, biodegradable glitter in a choice of colours. Plus a pot of aloe vera gel and applicator to apply the sparkly stuff to your face or body. It all comes in a soft muslin bag, and we're throwing in a structured, practical Jute Bag worth £4.50 absolutely free! Bio glitter is kind to the planet, perfect for special events and parties, and can also be used for craft projects. Micro plastic free.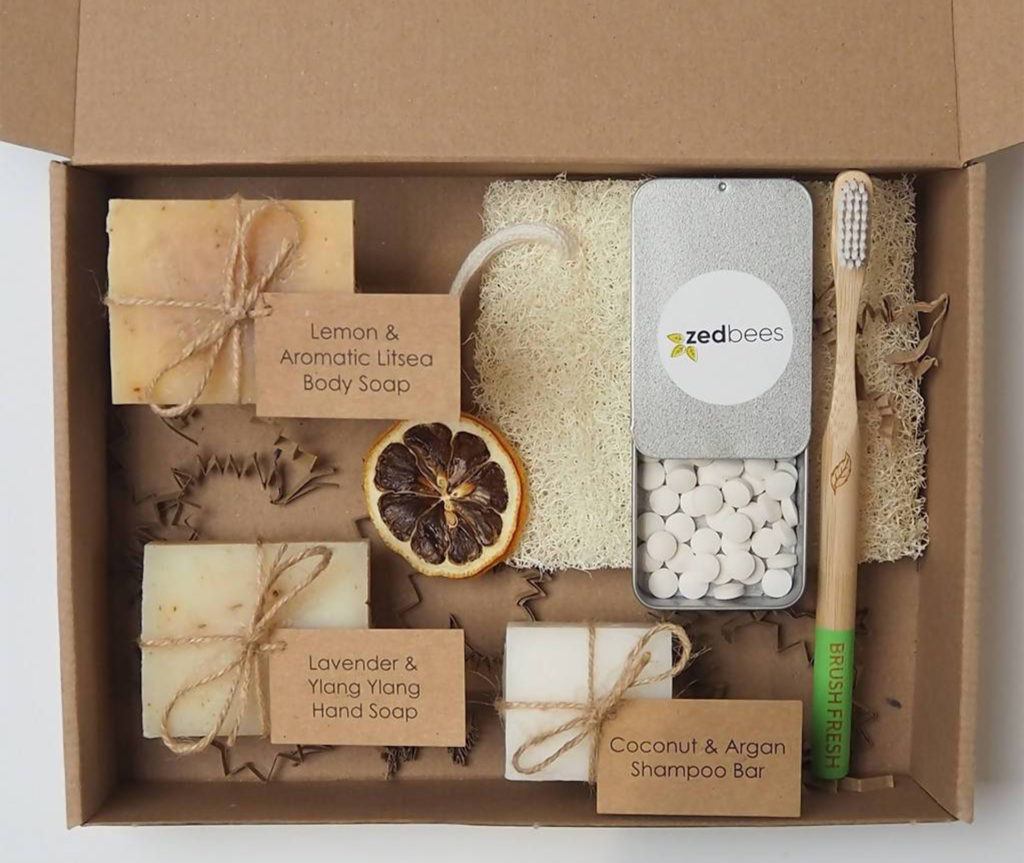 Plastic Free Starter Box, £19, And So To Shop
The Plastic Free Starter Box contains seven essential bathroom products to kick-start your journey towards a zero waste lifestyle. With absolutely no unneccessary plastic waste, all products are carefully selected from UK based independent suppliers. Packaging is kept to a minimum and is fully recyclable (and reusable). Contains: Lemon & Aromatic Litsea Body Soap (70g), Lavender & Ylang Ylang Hand Soap (70g), Coconut & Argan Shampoo Bar (65g), 100% Plant Based Beech Wood Toothbrush, 62 Mint Toothpaste Tablets (Fluoride, 1 Month's Supply); Refillable Toothpaste Tablet Tin; Organic Exfoliating Loofah. Suitable for vegans, all products are cruelty free and contain no added nasties.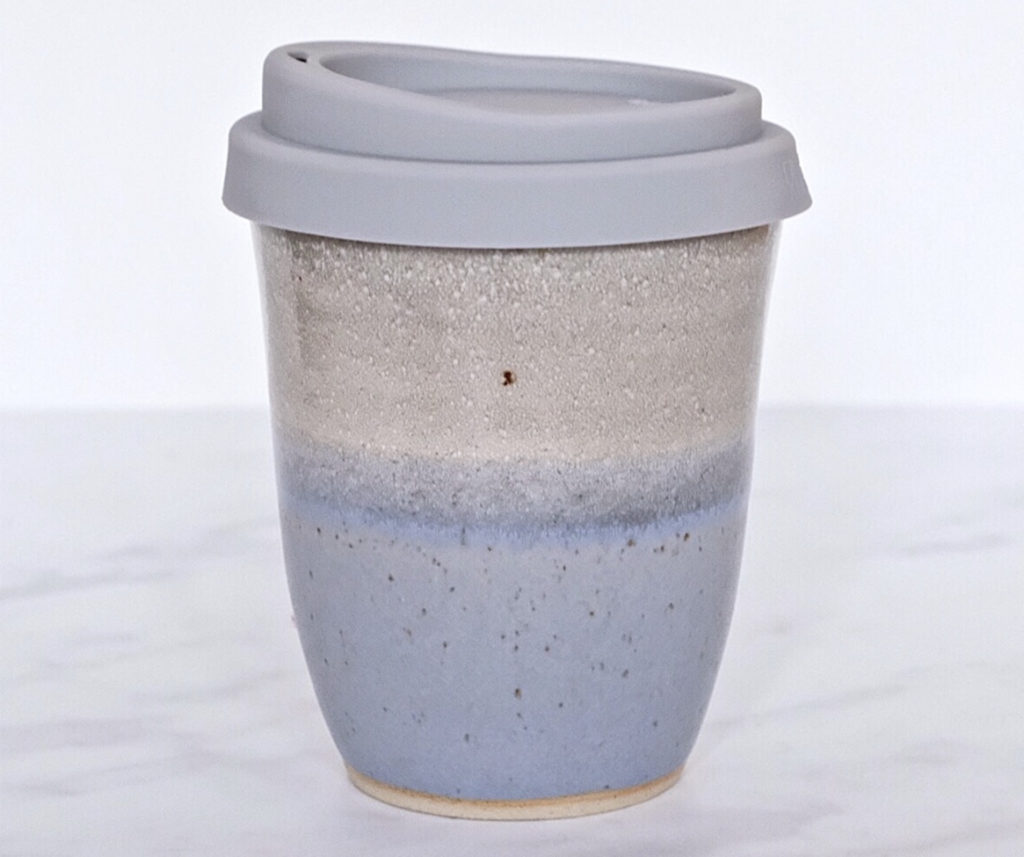 Why slurp your morning drink out of a disposable cup or even a reusable chrome and plastic one? You could enjoy it tasting just as it should do, in a beautiful ceramic cup that's kind to the planet. In a range of lovely nature-inspired colour schemes, this product is super-handy for everyday travels, and a great gift for that coffee lover who is always on the go. It comes with a snug-fitting grey silicon lid as well as a silicon band to protect your hands  from the heat. Handmade in Wiltshire.
Ditch the cling film and learn how to make your own beeswax wraps instead! Contents: three print cotton squares 130mm x 130mm, 170mm x 170mm, 250mm x 250mm; parchment paper; 4 cubes of beeswax; brush; and full instructions on usage, cleaning and care. All you need is a cheese grater and a baking tray. The labels on the packaging are made out of sugar cane fibre and hemp/linen in the UK.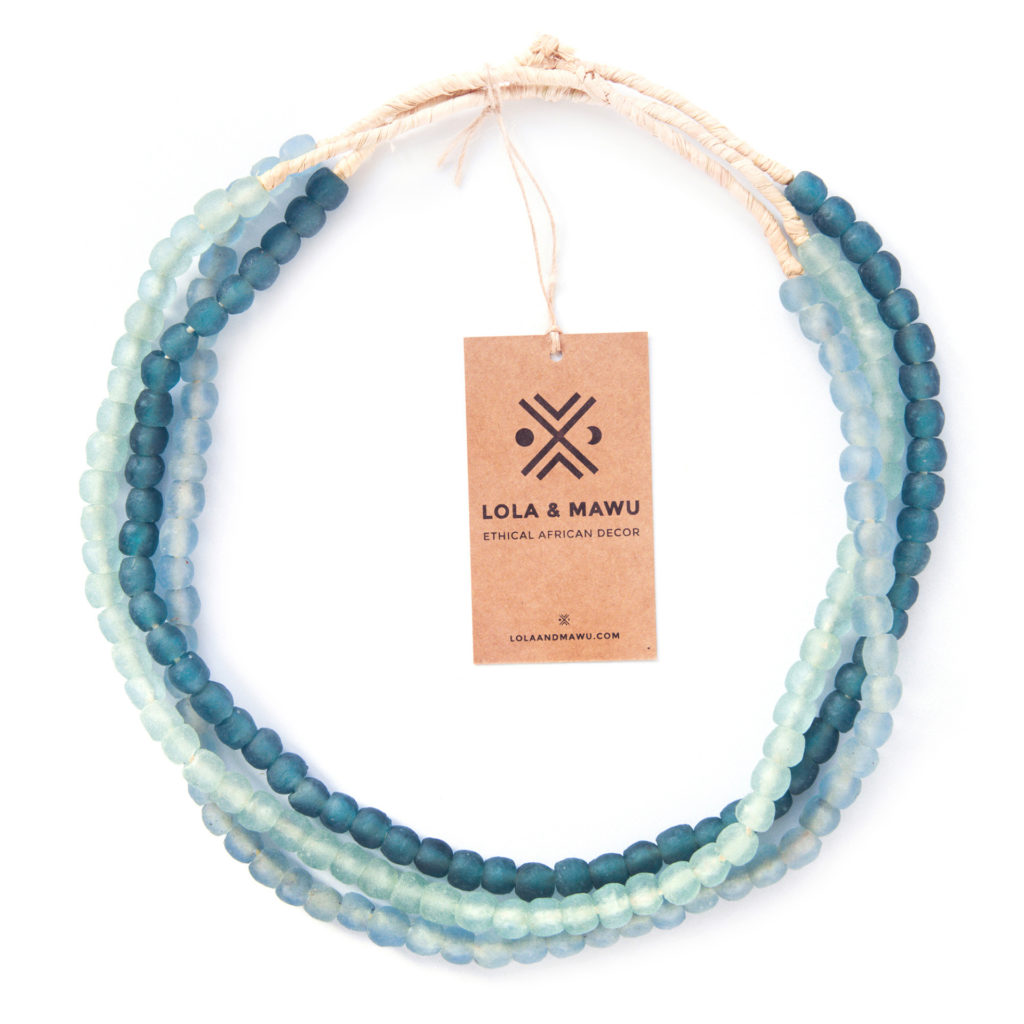 Recycled Glass Beads (Atlantic), Set of three, £33, Lola & Mawu
An ancient technique meets recycling to produce these gorgeous matte beads. Artisans of Ghana collect bottles and any scraps of glass which are crushed by hand into a fine powder, placed into clay moulds and fired in a traditional oven. The beads are then carefully smoothed with water and sand, also by hand. The result is a wonderful rustic finish resembling sea glass, admired by customers and jewellery designers all over the world.
Length of each strand approx: 72cm. Recycled glass and natural raffia twine. Fair trade, made with love in Ghana.
Lazy Days Star Gift Box, £95, Rory and Ruby
Here's to long, lazy days at the beach or lounging at home with this luxury eco-friendly combo. Choice of super-soft, snuggly organic cotton blankets in contemporary designs, organic cotton hammam towels in seaside stripes and artisan chocolate that tastes as good as it looks. Make that special person feel totally loved!