My Weekly Special 77
---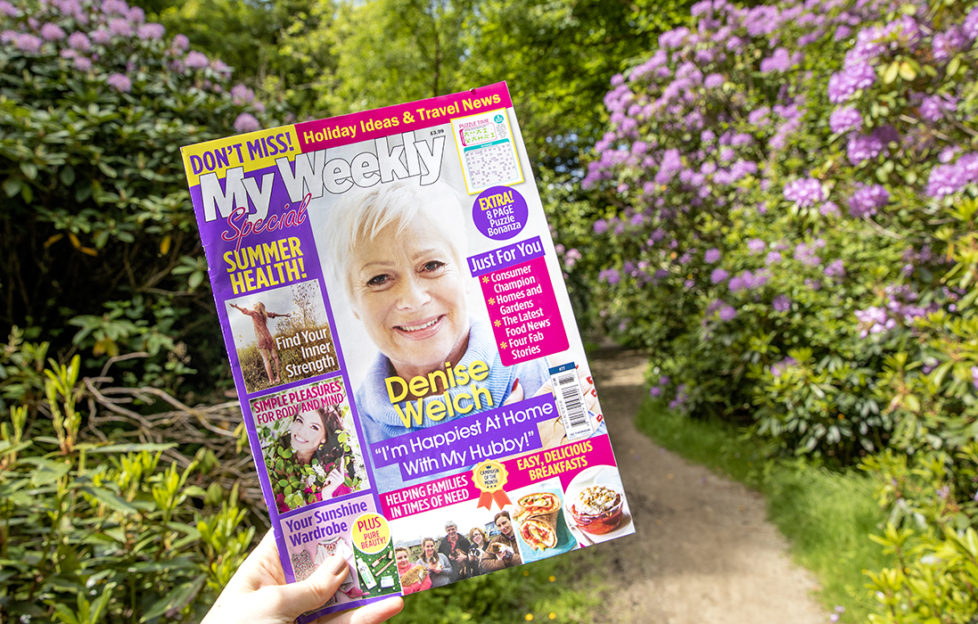 Our latest Special is in shops now! Here's a peek at the relaxing and inspiring reading inside:
After years of struggle with her mental health, Denise Welch is more contented than she's ever been…
Summer Reading… 3 lovely short stories, plus Molly's fictional adventures begin in earnest. Reviews of new book releases and old favourites too!
Campaign of the Month – 4 brilliant charities working to support families
Pure And Simple summer skincare, plus 11 easy-to-wear summer fashion looks
Sea Glass Creations… beachcombing inspiration and 5 beautiful, simple craft ideas
Into The Garden – how to make your "outdoor room" enticingly fragrant and subtly glowing at dusk
Beautiful Breakfasts! Five tasty, nourishing bowlfuls and platefuls to start the day
 View To A Thrill – where to travel (when we can!) to find breathtaking vistas
Pleasures Of Life… expert tips for self care and readers with invigorating hobbies
Trip Of A Lifetime – how a Kenyan aid initiative has changed lives in Ireland too
How to be healthy at 50+ with Dr Philippa – treating erectile dysfunction, the new concept of "prehab", and medication side effects
A Happy Home – interior designer Dilly Court is on a mission, armed with colour, makeover ideas and affirming messages
Plus lots more…
On sale from June 10, 2021, only £3.99!