Pocket Novel: Finding Eden
---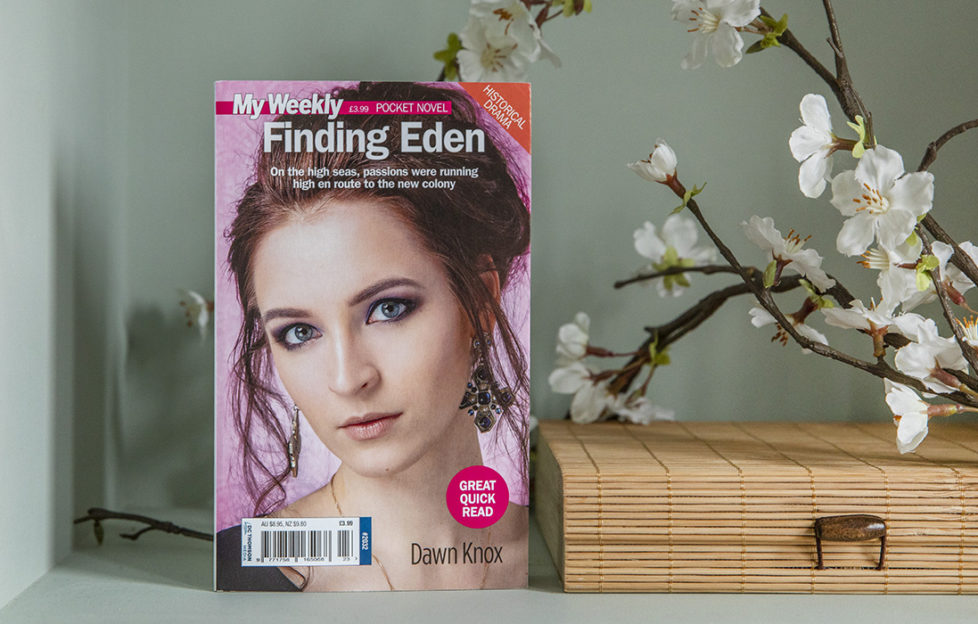 On the high seas, passions were running high en route to the new colony…
Historical Drama
The eldest child of a respectable 18th century London watchmaker, Eva Bonner has no inkling of the catastrophic downward turn her life is about to take, along with her young siblings.
Exploited, beaten, separated, wrongly accused, transported to Australia as a virtual slave – little wonder that when love finds her, she refuses to believe that it can possibly last…
Perfect size for your handbag
Romance and drama!
Puzzles inside, too!
Written by Dawn Knox
On sale from June 10, 2021, only £3.99! Available from supermarkets, newsagents and by subscription.