Coconut & Pink Lady Apple Rice Pudding
---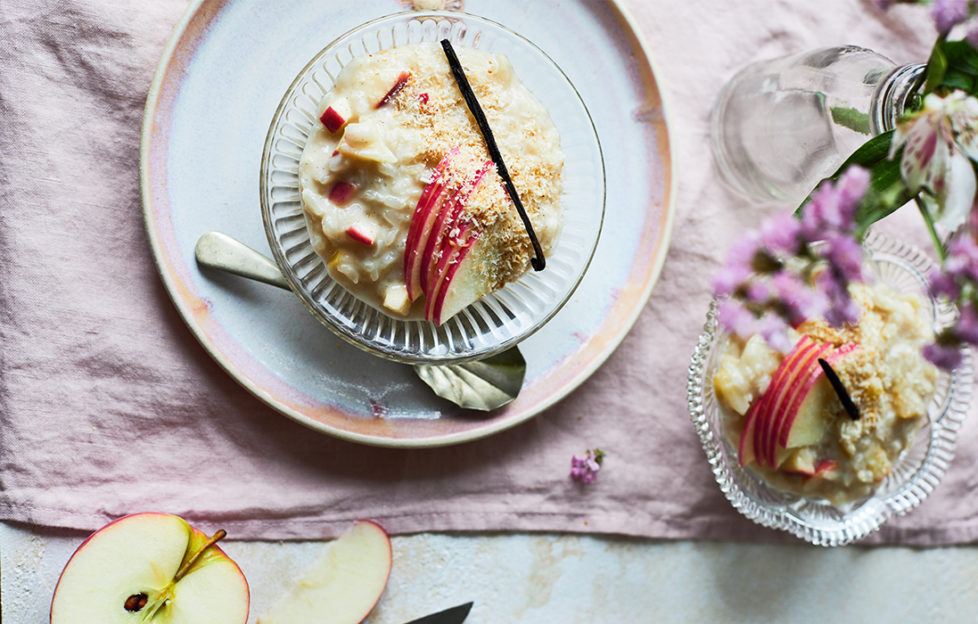 This creamy rice pudding with a tropical twist is taken to new heights with the unmistakable crunch of Pink Lady® apple slices. This healthy recipe that's low in sugar and fat is sure to be a new favourite!
Place the rice, milk drink, coconut milk, spice, vanilla and sweetener in a saucepan.
Core and finely chop 1 Pink Lady® apple and add to the pan. Bring to a simmer, stirring, then leave over a low heat for 35-40min until the rice is tender.
Cool and chill if making ahead, or spoon into serving dishes immediately.
To serve, core and chop the remaining Pink Lady® apples. Sprinkle over the pudding and top with the toasted coconut.
Tip: if you prefer a runnier rice pudding, stir in some extra milk drink towards the end of cooking, or into the chilled rice pudding.