Zespri SunGold Kiwi Custard Tart
---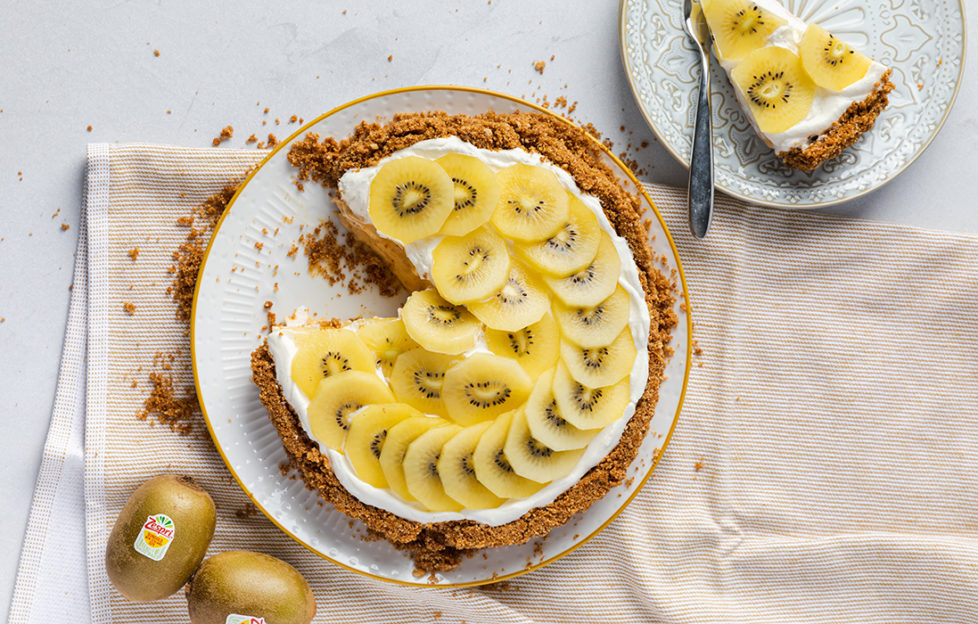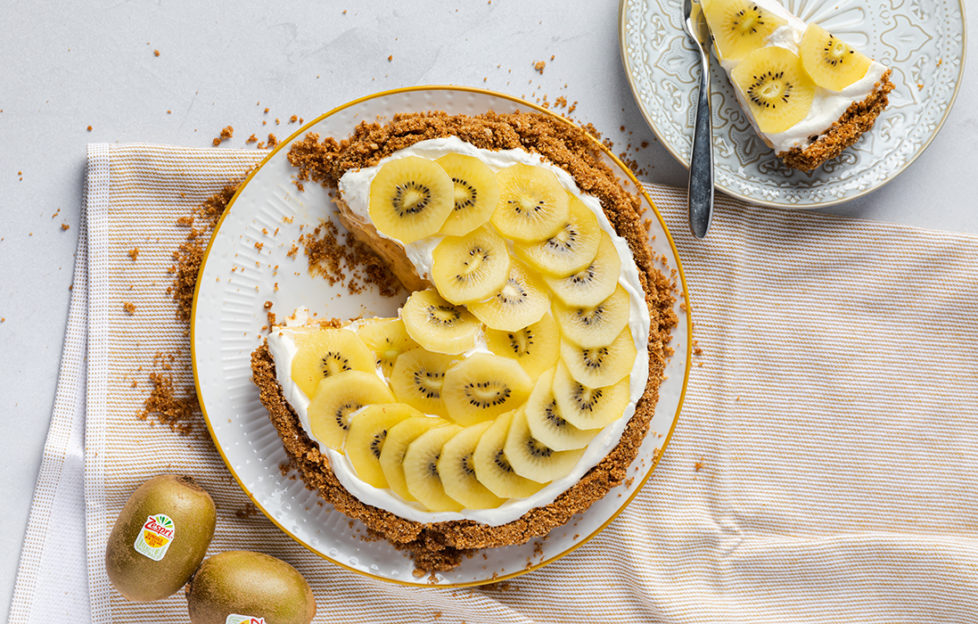 This dessert is topped with Zespri SunGold kiwifruit – looks so good, tastes even better!
Serves: 8-10 
Preparation time: 40min 
Cooking time: 30min 
For the base, melt the butter in a pan on low heat and crush the biscuits. Mix together, spread across a tart tin and refrigerate.
Start making a kiwi custard. Use a blender to create a smooth kiwi puree with lemon juice and sugar. Whisk together the eggs and egg yolks in a small bowl.
Add the mixture to a medium-sized pan. Put the heat on low and make sure the mixture doesn't come to a boil. Stiring continuously combine the flour with the milk until you've reached a smooth mixture. Keep on a low heat.
Divide the butter into small cubes and add them little by little to the mixture. Keep on stirring to prevent it from burning and let it simmer for about 10-15min, until the butter has melted and the custard has thickened.
Let the custard cool for 10min then pour over the biscuit base and refrigerate for a further 30min.
Meanwhile whip the cream and thinly slice the kiwis to decorate.
Remove the tart from the fridge and roughly spread the whipped cream over the surface, followed by the sliced kiwis.
Serve immediately.