Engineers Make Everything Possible! A Chat With IET President Danielle George
---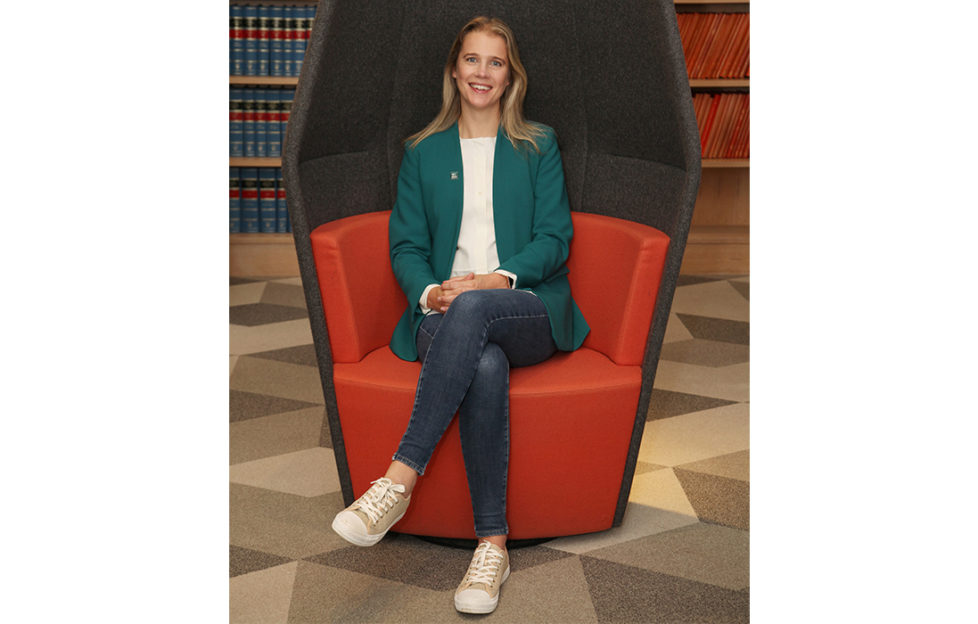 The Institution of Engineering and Technology is celebrating 150 years of sharing knowledge and supporting great projects worldwide. Its President, Professor Danielle George MBE, explains how they chose the top 15 inventions from those 150 years.
Danielle also discusses why engineering is behind almost every aspect of modern life – and why it's important to encourage everyone into careers in science and technology.
The IET's top 15 amazing inventions…
AC power generation – bringing electricity into homes and ultimately, all our essential gadgets.
Aviation – drove the globalisation of the economy
Canned Food – makes it possible to store and transport food safely and easily
Cars  – revolutionised transport for the masses
Computing – now vital for every business
Electric lightbulb – making streets safer and leading to the invention of television
Fibreoptic communication – revolutionising how we can use the internet
Measurement – never more vital than when developing Covid-19 vaccines
Microscope – for understanding nature, medical advances and making tech tiny
Telescope – leading to satnav technology
Radio – from wartime communication to the most consumed media in the world
Refrigeration – another nutrition revolution
Telephony – mobiles – need we say more!
Triode valve – making Wifi and Bluetooth technology possible
X-Ray – diagnosis of everything from broken bones to cancer
How would you say the invention of refrigerators has changed the way we live our lives?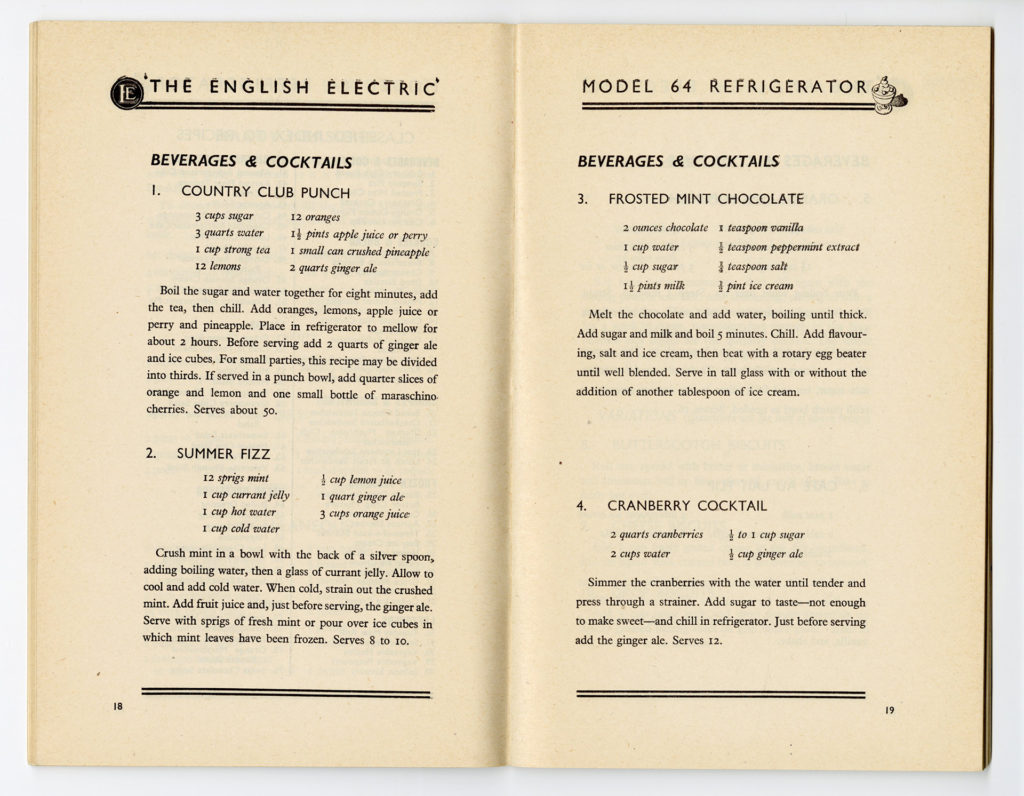 Quite simply, the refrigerator has improved and made our lives much easier.
The refrigerator replaced the icebox as the way to keep food fresher for longer. It ended the problem of melting ice in the kitchen and allowed people to buy and store fresh food products in a safer environment. It raised the quality of life for many people, simply because it offered the opportunity to consume better foods, for example fresh produce, eggs and meats.
Refrigerators are essential in medicine as well. So many medicines we rely on today need to be refrigerated and kept at a cool temperature and the refrigerator is ideal for preserving or cooling down medical tools and samples.
With fridges now found in almost all homes in the UK, the value of this widely available technology has been thrown into even sharper relief in recent months. Simple fridges have played a vital role in the Covid-19 vaccine programme roll-out across the globe.
Due to the importance of the refrigerator in modern life, it has undergone several stages of improvements. Throughout the 20th century, manufacturers replaced the chemical Freon with ingredients that are more environmentally safe and so better for us.
Refrigerators are basically a cool convenience, and life would be so much harder without them!
Can you summarise why these top inventions are so important?
It's no secret that we live in a world that is greatly shaped by wonderful thinking minds. These intellects have given rise to some of the most incredible inventions and innovations humanity has ever seen.
Many of us don't realise that engineers are the reason healthcare has improved so dramatically throughout the years. In fact, engineers have completely changed the world we live in. From modern homes and bridges to space travel and cars, innovative ideas are at the heart of what engineers do. They use their knowledge to create new and exciting inventions that we use every single day.
Voted for by a panel of IET members, these top inventions highlight the incredible impact of science and technology on everyday life. Each innovation we have chosen, from modes of transport, medical devices such as x-rays and microscopes, communication such as telephony and radio to everyday technology we take for granted, such as the humble fridge and the light bulb, have profoundly changed humanity across the globe.
Many of the inventions on the list have played a pivotal role in helping us navigate our way out of the pandemic over the past year. They will also be crucial in our ongoing challenges to tackle global issues such as climate change.
These facts underline the importance of STEM in today's modern society. They also help communicate the importance of engineering and technology to wider society, crucially younger generations. That is something which the IET will continue to invest in over the next 150 years.
Let's take AC Power generation – it brought electricity to our homes and ultimately light, comfort and all our essential gadgets.
Measurement – how could it not be featured – it's the true cornerstone of all scientific endeavour, the standardisation of measurement under SI units allows researchers across the globe to collaborate – never more essential than in the last year when developing Covid vaccines.
A great invention is definitely one that paves the way for so many other developments which continue to shape and enhance our lives. It's also a celebration of the engineers behind the inventions – difference makers of the past, present and future.
What is one skill you have acquired from working in your field, and how does it apply to your everyday life?
Patience and never giving up. Things don't happen overnight and working in STEM (Science, Technology, Engineering and Maths) is often a marathon and not a sprint. But to make a difference in your field and to achieve results, it takes time and lots of trial and error.
Patience really is a virtue, and having determination and drive to never give up is so important to have in life – not just at work.
How would you encourage more people to take an interest in STEM?
With our STEM outreach programmes and education initiatives and campaigns. The IET runs fun, engaging initiatives in schools and 'on-campus' at university to inspire the next generation of engineers.
These include the IET First Lego League, the Faraday Challenge and our Present Around the World competitions. These are a great way to excite young people and encourage them to study science, technology, engineering and math subjects.
We also run our Engineer a Better World campaign every year. Engineer a Better World is a multi award-winning campaign to encourage young people to understand how engineering is all around us and to later consider a career in the field. It's run for the past six years and includes the successful Engineering Open House Day.
Engineering Open House Day aims to help children aged 5-13 and their parents understand what it's like to work as an engineer or technologist. It gives exclusive, behind-the-scenes access to a huge range of organisations, demonstrating the breadth of creative and innovative careers on offer. We work with a wide range of organisations across the UK. They then open their doors for one day to hold interactive exhibits, events, talks and workshops that encourage children and their parents to think differently about engineering and technology.
This year, on Friday, July 23, as part of our 150th anniversary, our Open House events will form part of the activities to mark this milestone as well as being hosted virtually. Make sure you tune in to our live Engineering Open House Day magazine show. It will be jam-packed with cool experiments, special guests and follow-along-at-home demonstrations.
By showing young people and their parents how exciting and creative STEM can be, we can hopefully inspire and encourage the next generation to take an interest in STEM and engineer a better world for us all.
What advice would you give to those looking to join the STEM industry?
Do it! STEM has been improving our world and shaping our future for centuries. From the music you listen to and the phone in your hand, to the clean water you drink and the innovations that are helping to restore our oceans… Engineering and technology are at the heart of everything.
Engineers bring ideas to life, turn dreams into reality and make solutions to big challenges possible. Whether you're into sports, music, fashion, flying, healthcare or improving our climate, there is a place in STEM for you.
Becoming an engineer or technician can lead to a rewarding career and there has never been a better time to join the profession, where there is huge demand for engineering skills.
The difference makers of today are so important to the ever-advancing technology we rely on in our lives and to the huge global scale problems we face today. However, it's the next generation that will shape our future so if you want to make a difference in the world and have a fulfilling and exciting career, STEM is how you can achieve it.
What do you believe are the next steps in STEM technology for the IET?
As part of our mission to inspire, inform and influence, we want to see technology being used to encourage students to be innovative and to develop creative thinking skills which are essential when working in STEM.
Teachers need to embrace the technology in the classroom, so it enhances teaching and learning. Plus, what a fantastic learning experience for children!
I strongly believe that the breadth of technology available to the education sector will create an imaginative and skilled generation that will use their heads and hearts for the benefit of our world.