Learn About Writing Children's Books From The Author Of The Gruffalo! Q&A With Julia Donaldson
---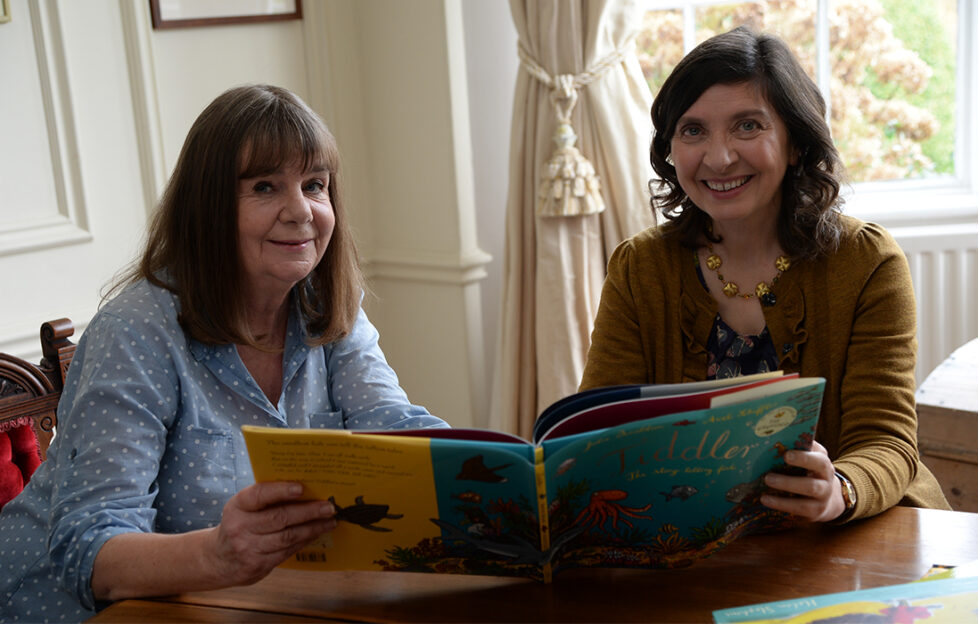 Julia chats to editor of The Gruffalo, Alison Green.
She's sold 100 million wonderfully original children's books worldwide that have become modern classics.
Children's Laureate Julia Donaldson, author of The Gruffalo and What The Ladybird Heard, has joined BBC Maestro to impart her wisdom in her new course, Writing Picture Books For Children.
BBC Maestro launched in October 2020. The first four courses attracted more than one million people, signing up to learn from their favourite Maestro.
Julia's online course is aimed at beginners, curious onlookers and experienced authors alike. It harnesses her vast experience and expertise to inspire you to create something that will appeal to the child listener, the adult who will read the story aloud – and also to publishers.
Step by step, Julia shares industry tips and guidance, celebrating the magic of picture books and demystify the production process.
Lessons include constructing a storyline and plot, creating rich and colourful characters, using humour, working on rhyme and writing good endings. Working with an illustrator, finding the right agent and performing at events are also covered.
Julia speaks expertly on teaching children basic skills like letters, numbers and colours, through to life's big lessons like celebrating diversity and learning to cope with difficult emotions.
The course features other experts in the industry – Julia's agent, Caroline Sheldon; her illustrator, Axel Scheffler (The Gruffalo, The Snail And The Whale, Room On The Broom); the editor of The Gruffalo, Alison Green; and TV producer Michael Rose.
With BBC Maestro courses, the learner can develop professional skills at their own pace and re-watch the lessons as many times as they like. Julia provides inspiration and insight along the way.
My Weekly Fiction Editor Claire Gill chats to Julia to find out more!
You've developed a writing course with the BBC. Can you tell us about it? What do you hope people will get for this course? Who is it for, and how does it work?
The course is part of the BBC Maestro series of courses, by experts from all sorts of professions. You have to pay £80 to sign up. My course is called Writing Picture Books For Children and it consists of 26 lessons, each one lasting about 15 minutes, on different aspects of picture-book writing, such as characters, plot, language, rhyme, endings and humour.
It's mainly for people who want to write (as opposed to illustrate) picture-book stories, but I hope it could be interesting and entertaining for anyone. In some of the lessons I've invited other people to join me – an editor, an agent, a film producer and my best-known illustrator, Axel Scheffler.
When did you first start writing books for children?
I was a songwriter for children's television for many years, and then in 1993 one of my songs, A Squash And A Squeeze was made into a book. After that there was no looking back!
I do still write songs, though – usually to go with the books.
Personally I know how difficult it is to write succinctly for children – every single word has to count. But do you think people have the wrong perception of writing picture books, that it's easier as there are fewer words?
I don't find it easy myself, even though I've been writing picture-book stories for over 20 years now.
I hope my course will help would-be writers create a plot that's satisfying without being too predictable, and above all to shape their story, using patterned and enjoyable language that both children and adults will enjoy.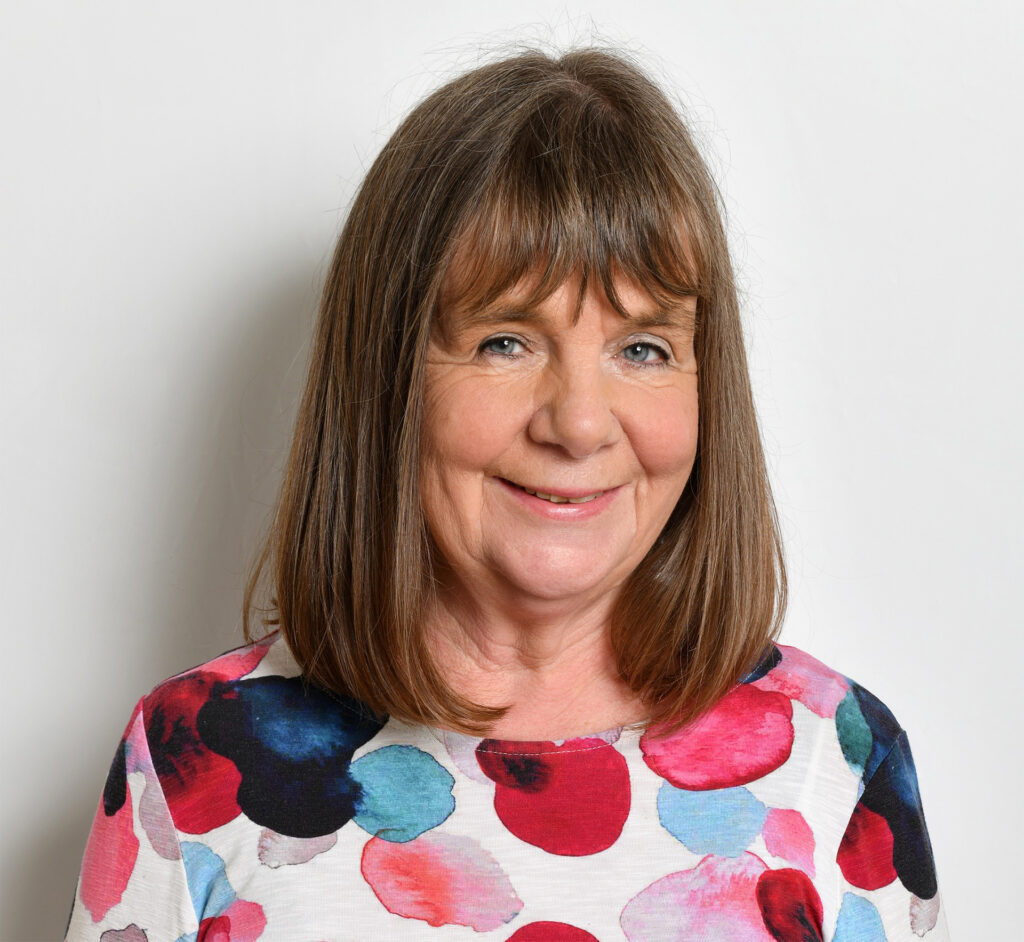 Pic: (c) Steve Ullathorne
You often write in rhyme. Will you be experimenting with all kinds of picture book writing on this course?
I refer to a huge range of picture books, old and new: from funny and frivolous to exciting and moving, from realistic to fantastical,  from counting and alphabet books to those tackling difficult subjects.
I do include a lesson on rhyme, in which I stress how important it is that a rhyming text should scan properly and not be too rambling.
You have an amazing relationship with your illustrator Axel. Can you tell us about how you work together?
I actually have many well-known illustrators, though the wonderful Axel Scheffler is probably the most popular. We work quite separately, not breathing down each other's necks, and we never even talk about the books when we meet up!
A popular misconception (which I try to correct on the course) is that writers and illustrators sit side by side and work on a book together. It's best, if someone wants a story published, for them to submit it without any illustrations or illustration notes. Publishers are expert at matching up authors and illustrators.
Some picture books are suitable for older children. How important do you think it is to embrace picture books at all ages?
There are picture books for babies and plenty for older children too. Often these have more universal themes than slightly longer "early reader" books. For example,  things coming full circle, or experiences being handed down from generation to generation.
I often get letters from teachers of seven and eight-year-olds who have studied my books and been inspired to write their own. I think that's great, because it means that the teacher can read the class a whole story in just one session.
A lot of our readers are parents and grandparents, and sometimes struggle with what books to buy their younger relatives. Can you give them any advice?
I would advise them to go to their local bookshop – especially if it's an independent one. Booksellers tend to be wonderful experts on the whole range of books that are out there.
It's also a good idea to borrow lots of books from the library. That way you can see which ones appeal to your child or grandchild and then look out for others by the same author or illustrator.
You've written so many different picture books (in our family our favourites are Tales From Acorn Wood). How do you keep so many different books and characters in your head? Are you a notebook or laptop writer?
I'm really a "head" writer. A large amount of the work happens in my head, particularly when I'm out for a walk or wallowing in the bath.
After that – once I have a good idea of my storyline – I tend to brainstorm in a notebook, only moving to the computer at a later stage.
Do you have a favourite character from all your books?
I'm quite partial to the Highway Rat, even though he's such a baddie. (I think his sweet tooth helps to excuse him.)
There is a whole lesson in my course on creating baddies. They can be truly villainous or else have redeeming features.

What advice could you give to our lovely My Weekly readers who love to write? How can they turn the tale they tell their children or grandchildren at night time into a classic picture book?
I would suggest that they follow my course! Also that they familiarise themselves with the genre, reading lots of current picture books, so that they're not just trying to create the sort of story they read when they were children.
For me, the sound of the words and the twist at the end are two of the most important things.
So what's next for you?
I've got a book just out called The Woolly Bear Caterpillar. It's a kind of ugly-duckling story about real caterpillars and moths (except that my ones can talk and sing!) It is absolutely beautifully illustrated by Yuval Zommer.
The Woolly Bear Caterpillar by Julia Donaldson is published by Macmillan Children's Books, RRP £12.99.