Chocolate Cavolo Nero Brownies
---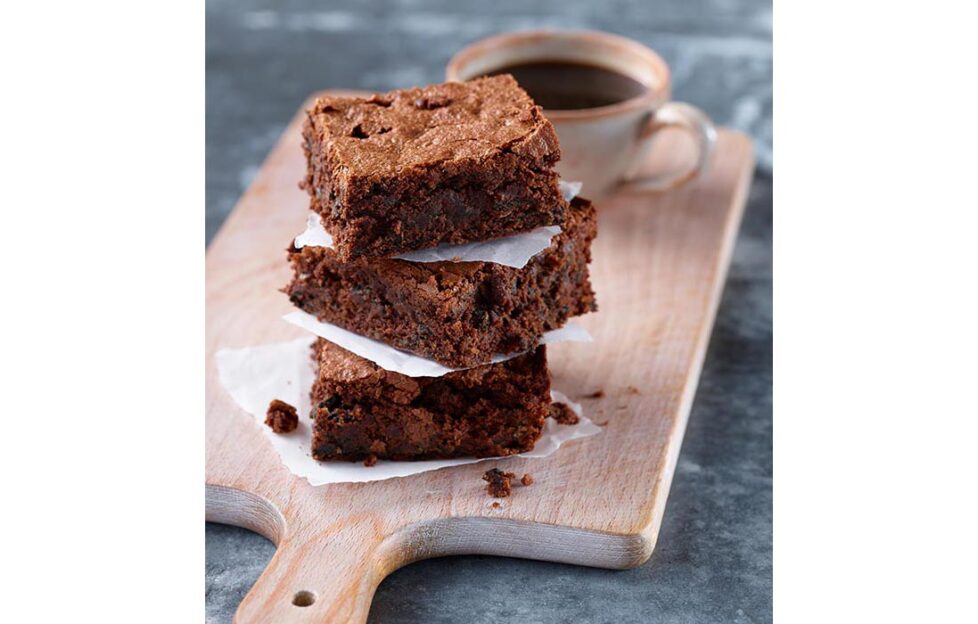 Hoping to sneak some extra veg into your grandchildren? These lovely rich chocolate brownies (with kale) might just be the answer!
Preparation Time: 15min
Cooking Time: 35min
Serves: 12
Preheat the oven to 180°C, gas mark 4. Grease and base line a 22cm square tin.
Melt the chocolate and butter in a bowl over a pan of simmering water.
Meanwhile, cook the cavolo nero in boiling water for 3-4min. Cool under cold water and drain well, squeezing out any excess liquid, then chop.
Whisk the sugar and eggs together until pale. Stir in the chocolate mixture and cavolo nero.
Mix together the flour and baking powder. Fold into the brownie mixture and pour into the prepared tin.
Bake for 35-40min. Cool slightly before removing from the tin and cut into 12 chocolate brownies.