Stay Safe And Avoid Scams on Messenger
---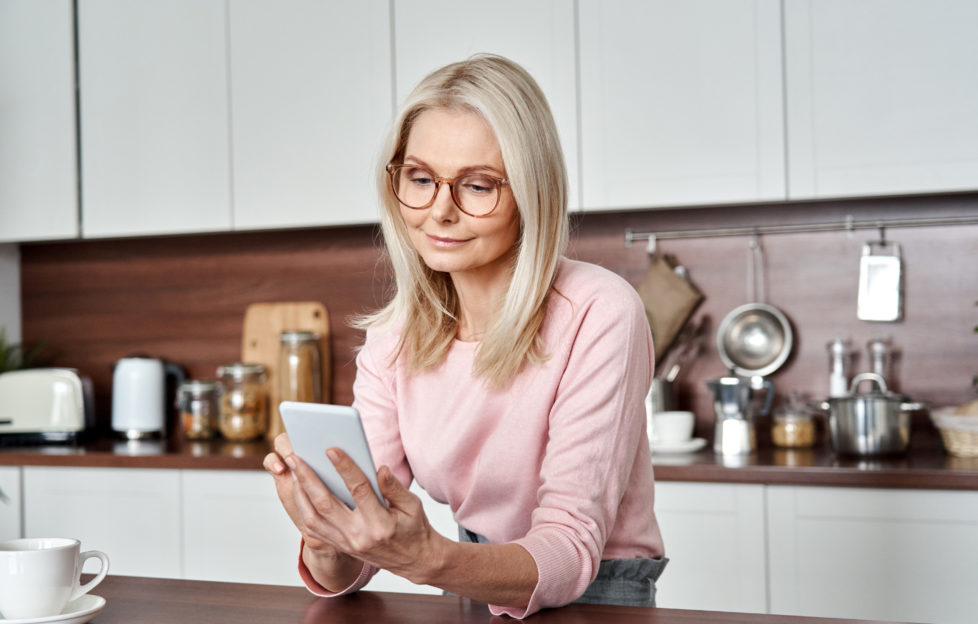 Pic: Shutterstock
From keeping up with the grandchildren to staying connected with old friends, online messaging has proved to be a saviour for millions of people over the pandemic. However, this has also presented an opportunities for scams. Here are some tips for staying safe when using the Facebook Messenger app…
Behind the scenes, Messenger filters potentially harmful messages detecting and blocking millions of fake accounts every day. The majority of these accounts are caught within minutes of registration, before they are able to cause harm, and more info can be found on Messenger's Privacy and Safety Hub. Here are some quick tips, though, to keep you safe online.
Choose the Privacy Settings that suit you
Setting up privacy functions allows you to choose how you protect yourself – and it's not complicated.
If you're unsure where to start on privacy, Messenger's Privacy Settings is your go-to guide, which allows you to decide on how you wish to protect yourself, including choosing who can or can't message you.
TOP TIP: To access these settings on Messenger's mobile app, you can tap your profile picture in the top left corner. Then select "Privacy" next to the blue shield icon. To look over the accounts you have blocked from messaging you, click "Blocked Accounts". You can easily add anyone to this list by selecting the "Add" icon in the top right corner.
Don't be afraid to block!
Messenger's blocking feature ensures you receive messages and calls only from those who you wish to – don't be afraid to use it! Rest assured, Messenger will never tell the account if you've blocked them.
If a friend or family member messages you something that seems peculiar or out of character (like asking for money or any private information like account details) it may be that their Facebook account may have been compromised, and it is in fact a scammer behind the screen. Make sure you block this person to avoid falling for a scam. This also goes for a stranger messaging you something out of the blue – if it sounds too good to be true, it probably is. Avoid giving private information, clicking links or opening attachments until you work out who is the real sender.
TOP TIP: Alongside blocking, you can also report a suspicious individual on the mobile app by clicking their name and scrolling down to "Something's Wrong". Messenger will then review the report, take action against the scammer and help reset your friend's compromised account.
Keep safe and informed while using Messenger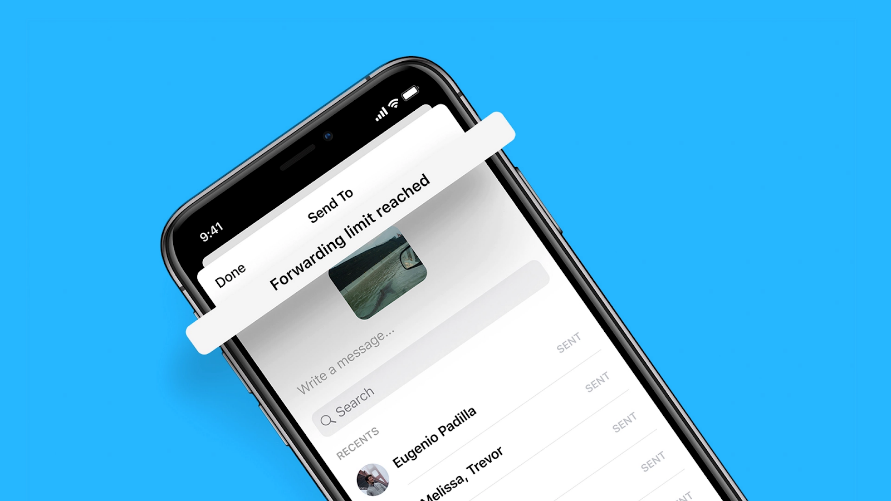 We know that with so much information on the internet, trying to decipher what's true and false can sometimes be overwhelming. To tackle the spread of any misinformation, Messenger has message forwarding limits – a feature that ensures a message can only be forwarded on to five people or groups at a time.
Did you know, limiting forwarding is an effective way to slow the spread of viral misinformation and harmful content on topics such as vaccines that has the potential to cause real world harm.
TOP TIP: Look for Forward Indicators (this looks like: *Your friend* has forwarded a message) that alerts you when you are receiving a forwarded message. This helps you know when a message you received was not created by the person who sent it. If you're not sure if something is accurate, please don't forward it.
Choosing what you share
Your "Active Status" shows friends and contacts if you're currently using Messenger or when you last used the app. If you'd prefer, you can turn this off so other people can't see this information.
To do this, click your photo in the top left, you'll then see "active status" and whether you have it on or off. Click "Active Status".  Click "Show when you're active" to turn your Active Status on or off.
TOP TIP: When you turn Active Status off, you'll still appear active or recently active from any other places where you're using Facebook or Messenger unless you turn off Active Status in those places, too.