Charities Unite To Tackle Loneliness Via WhatsApp
---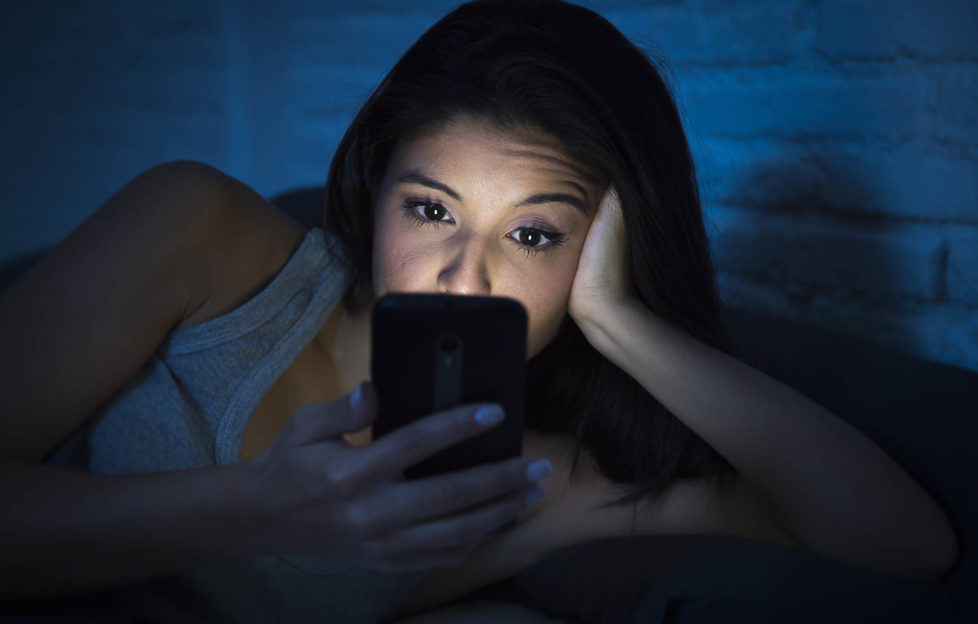 Pic: Shutterstock
The Connection Coalition has launched a loneliness advice chatbot on social network WhatsApp.
The Jo Cox Foundation and the Connection Coalition are teaming up with WhatsApp on a new Loneliness Advice chatbot messaging service.
The launch of the free service coincides with Loneliness Awareness Week. It provides people experiencing loneliness with a private, secure way to get advice and support from trusted organisations.
According to the Campaign to End Loneliness, 45% of adults feel "occasionally", "sometimes" or "often" lonely in England. This equates to 25 million people.
How does it work?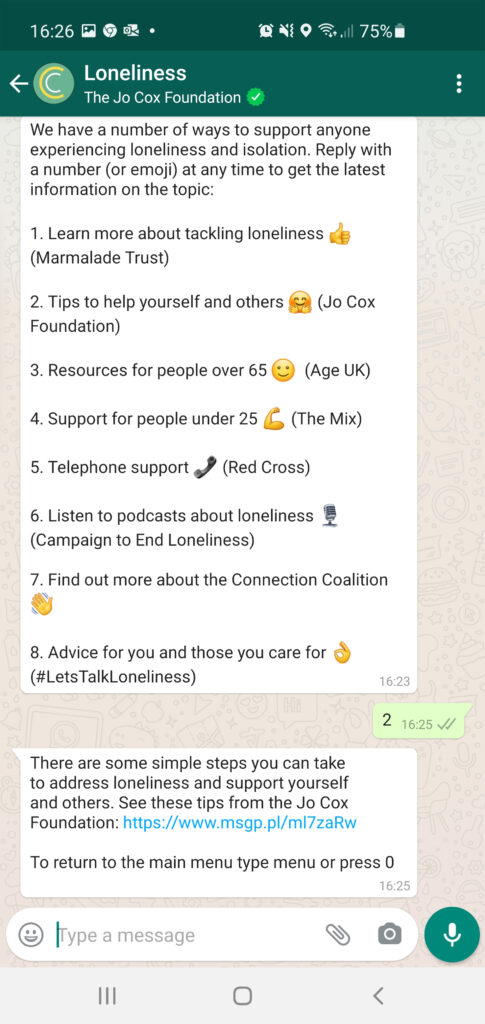 The WhatsApp messaging chatbot is simple to use. Just add 07902 922 908 to your WhatsApp contacts, and then send a message saying 'hi'.
This will bring up a menu of information and resources from organisations including the Marmalade Trust, the Campaign to End Loneliness, Age UK, The Mix, The British Red Cross and the #LetsTalkLoneliness campaign.
From here people can choose the support or advice they may need, either for themselves or to support others.
Content available through the service includes:
advice and resources for over-65s
information on support groups for younger people under 25
access to The Campaign to End Loneliness's new podcast series
a direct link to the British Red Cross helpline for those who would like to speak to someone quickly.
The charity partners behind the service
The Connection Coalition was founded in 2020 by the Jo Cox Foundation alongside Mind, The British Red Cross, Facebook, Age UK, Nesta, Nationbuilder and The Cares Family.
They aim to create a better future for everyone by building strong relationships and connected communities, now and in the future.
WhatsApp is already helping people navigate loneliness, particularly during the pandemic. Whether that's staying in touch with friends and family or getting access to official health information and support.
In the last year, WhatsApp has partnered with more than 150 national, state, and local governments. It's teamed up with organisations like WHO and UNICEF on COVID-19 helplines. This has connected its 2 billion-plus users to access accurate information, vaccine booking services and other resources.
The WhatsApp chatbot messaging service is part of the action plan set out by the Tackling Loneliness Network. The network is convened by the government department for Digital, Culture, Media and Sport (DCMS). It brings together organisations from across society to help people connect.
"Private messaging can be a force for good"
Minister for Loneliness, Baroness Barran, said, "As lockdown restrictions continue to ease, it's critical to remember that for many people, loneliness will not simply go away. This is why tackling loneliness remains a national priority for the government.
"This new partnership between the Jo Cox Foundation, the Connection Coalition and WhatsApp is a wonderful example of how private messaging can be a force for good in our community. It can reach out to those who are feeling isolated and lonely.
"By simply texting 'hi', millions of people across the country will now have instant access to vital information and organisations that can help them if they're feeling lonely."
Su Moore, CEO of the Jo Cox Foundation, commented, "Jo Cox was committed to turbo-charging the public understanding of loneliness. Through this chatbot, in partnership with WhatsApp, we have the opportunity to do just that.
"Members of the Connection Coalition are working year-round to address loneliness on both a local and a national level.
"The chatbot brings many of their resources together, enabling more people to access help, advice and support."
Niamh Sweeney, director of EMEA public policy at WhatsApp, said, "We know that in challenging times, WhatsApp is uniquely placed to help provide support for those who need it most.
"We wanted to partner with the Connection Coalition to help connect anyone experiencing loneliness with organisations that can provide them with easy and secure access to vital information and advice."