Cheddar, Roasted Seed & Carrot Savoury Squares
---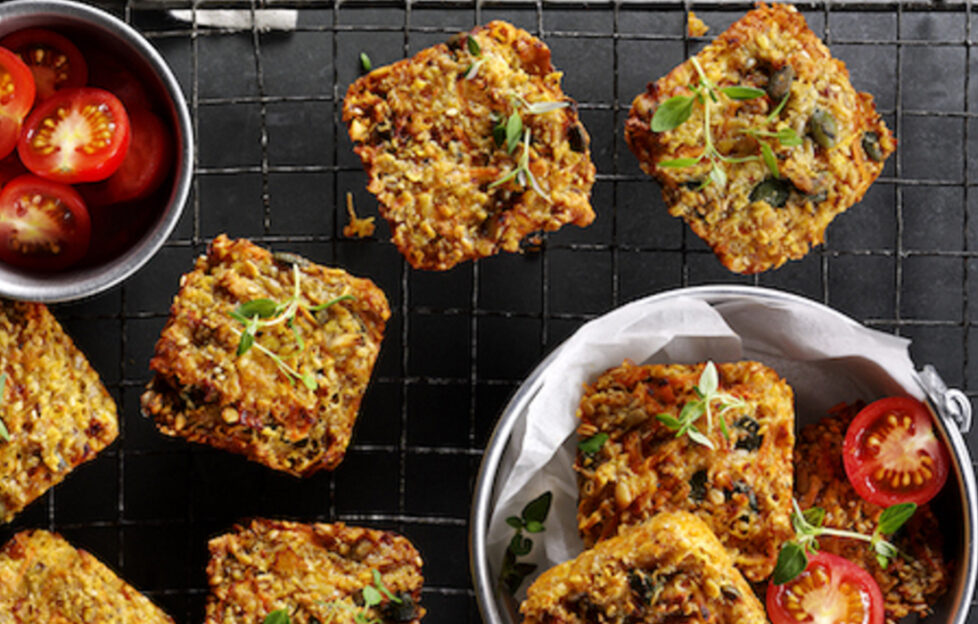 For something totally different from sandwiches, take a box of these delicious, crunchy savoury squares on your next picnic – or serve up as a healthy treat any time!
Preparation Time: 20min
Cooking Time:  18-20min + 10min cooling
Serves: 12
Preheat the oven to 200°C/fan oven 180°C/Gas Mark 6.
Melt the TREX and butter in a large saucepan, taking care that they don't get too hot. Remove from the heat and stir in the rolled oats, salt and grated carrot.
Add the mixed seeds and nuts with the Cheddar cheese. Season with salt and pepper and add the fresh and dried herbs. Stir in the beaten eggs, mixing thoroughly.
Spoon the mixture into a 23cm square baking tin. Bake in the preheated oven for 18-20min, until set and golden. Cool in the tin for about 10min and cut into the savoury squares. Alternatively, spoon into a 12-hole individual tray bake tin, leveling the tops. Once cooled for 10min, ease out and cool completely on a wire rack.
Cook's tip: Omit the nuts if you prefer, and add another 40g of mixed seeds.