Meet Author Bella Osborne
---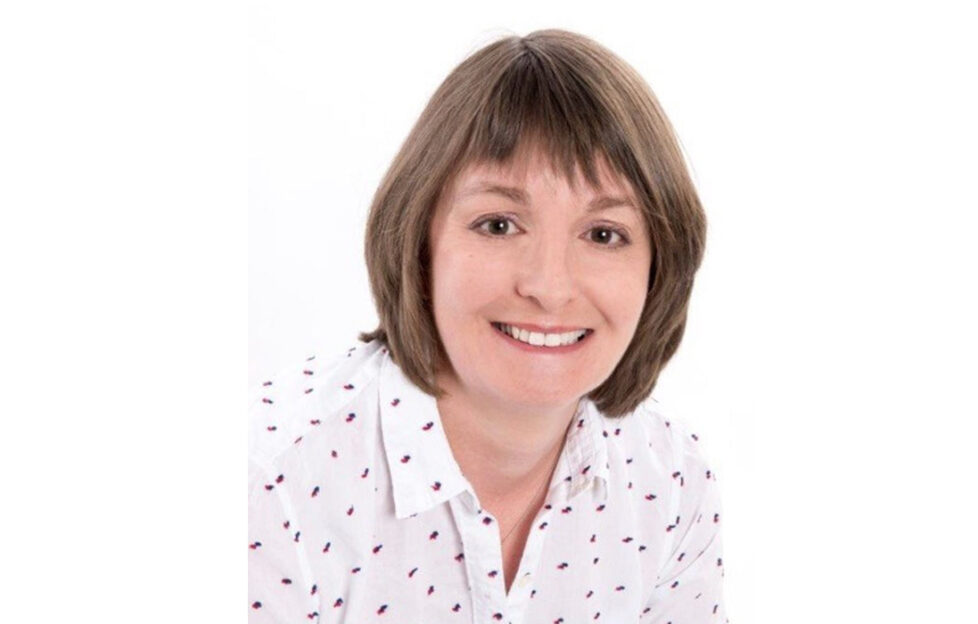 Author Bella Osborne
Bella's latest title, The Promise of Summer, is out July 22, so we couldn't wait to catch up with the author to find out more about her writing and her new book. Look out for it in Tesco with a "My Weekly Recommends" sticker on the cover!
When did you first start writing fiction, Bella? 
My first full story was written when I was about nine and my wonderful teacher typed it out and pinned it to the classroom wall. I've not really stopped since then. I loved writing at secondary school and thought it was completely normal to fill an exercise book with one story – my teacher was so dedicated he always marked the whole thing. It didn't occur to me to stop writing when I left school so it has always been something I did as a hobby. I never dreamed of being published.
Tell me a bit about your journey to getting your first novel published? 
We had a life coach join our team at work and she was getting amazing results from my team members so I asked her for some coaching tips. She decided to do a session with me and she hit on how much I had loved writing but hadn't had the time since becoming a mum. She challenged me to get writing again and basically bullied me into progressing it further – she called it coaching. I signed up for a local writing course and joined the Romantic Novelists' Association (RNA) through their New Writers Scheme. It was thanks to the RNA that I met my editor and the rest, as they say, is history. My debut novel, It Started At Sunset Cottage, was published in 2015, which was seven novels and a lot of custard creams ago.
What is your writing space like? 
A mess! I work in our spare bedroom which we, very grandly, call the study. I have a desk called Duncan (it's a long story) which is either in one of two states: completely neat and tidy or an unmitigated disaster zone. In between books I tidy up Duncan and it all looks serene and sensible. Then I start on a book and that all changes alarmingly quickly. I blooming love post-it notes so I have a lot of them (imagine every size and colour of post-it note then double it) and they are all scattered across my desk. I also have other essentials including, computer and keyboard, mouse, hand cream, paperclips, squishy penguin, phone holder, custard creams, pen pot (which is usually empty), cup of tea, highlighters and pens in all sizes and colours although I can never find one when I need it.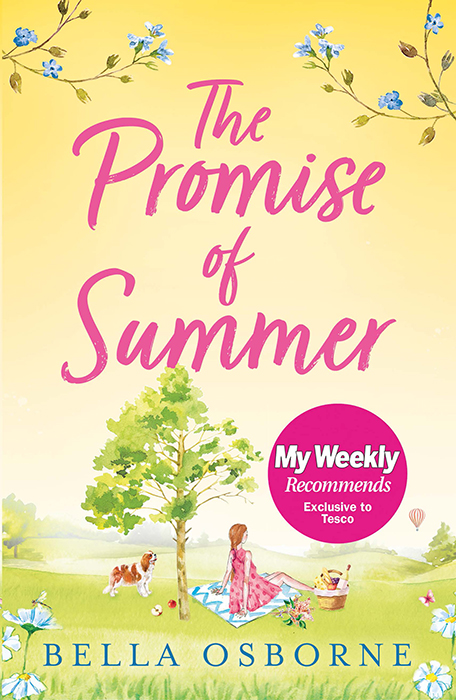 How did you go about researching this book?
Usually I like to visit the locations where my books are set so I get a feel for the place and it enables me to pop in tiny details. However, thanks to the pandemic things had to be a little different this time. I have been to Sheffield a few times although not recently so Google Earth was my friend for key areas I wasn't sure about. I've had a lot of support from some fabulous subject matter experts who all get a thank you in the acknowledgements but one of them was particularly key. As Ruby works in a florist I had quite a few questions about her job and my local florist, Ann Marie's in Dunchurch, was terrific at answering them. I used personal experience for the scenes set in London as over my career I've been a frequent visitor – in fact what happens to Ruby on the tube is exactly what happened to me once.
Tell me about authors who inspire you and have made a particular impression on you…
I'm a big romantic comedy fan and have been reading the genre for many years. Zoe Barnes was one of my favourite authors, but she is sadly no longer with us. I once wrote to her and she replied giving me lots of encouragement which was lovely. She had a fabulous knack of writing animal characters that were as strong as the human ones which I really enjoyed as I'm a huge animal lover. This is something I try to emulate in my stories, so you will always find at least one animal in my books. In The Promise of Summer there is a cross-eyed Siamese cat and a spaniel who both create a bit of mischief.
What do you hope readers love about The Promise of Summer?
I hope they fall for my unconventional hero, Curtis. He is very different from any hero I have written before. In fact, he is different full stop. Curtis has some unusual traits and he doesn't see the world quite the same as the rest of us do. He doesn't get emotional about things, has a very logical brain and loves a spreadsheet. He also drives Ruby to distraction which was a lot of fun to write.
What do you like to do when you're not writing?
Eat biscuits mainly. But when not writing and eating biscuits I love to cook, especially with my daughter. We are both foodies so it's lovely to spend time with her and create something we'll both get to enjoy afterwards. I love to read and curl up on the sofa with my family and watch a film. I am also a hedgehog rehabilitator which means we have them from the rescue when they've spent a lot of time, sometimes their whole lives, indoors and we introduce them to the wild, otherwise known as our back garden. It's a great excuse for avoiding gardening.
Win a copy of The Promise of Summer! We've 5 to give away!
It's so easy to enter online, click here for full details.
---
The Promise of Summer by Bella Osborne is out from July 22 (HarperCollins, Paperback original £7.99, plus eBook and Audiobook).