Q&A With Bestselling Thriller Author Shari Lapena!
---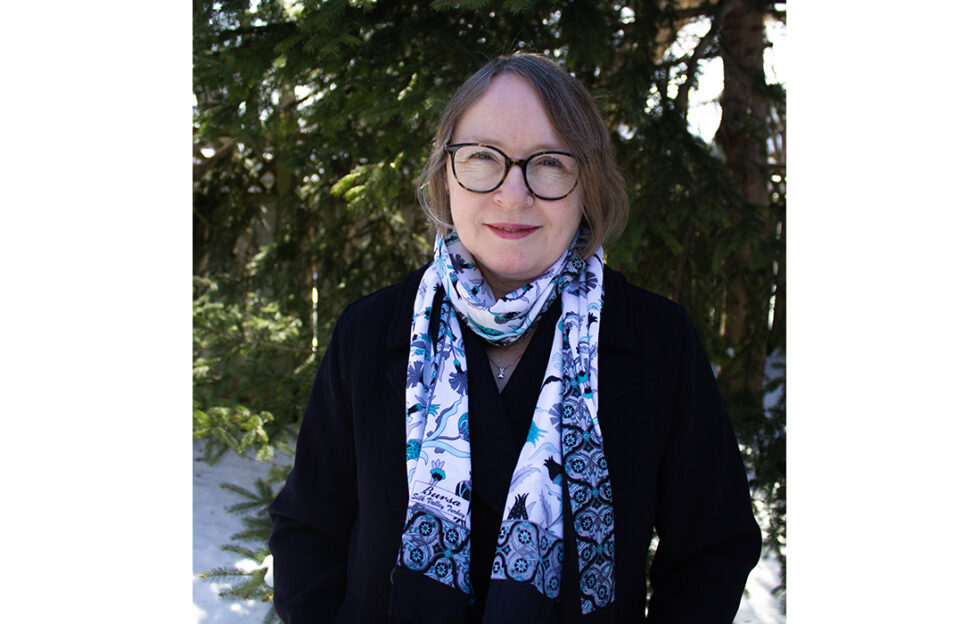 It's the new unputdownable thriller from the 'queen of the one-sit read' and multi-million-copy bestselling author of The Couple Next Door.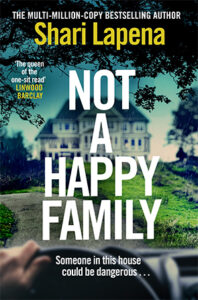 This is her most original and twisty book to date. When an elderly couple are found murdered, could their children be responsible?
In this family, everyone is keeping secrets – even the dead.
In the quiet, wealthy enclave of Brecken Hill, an older couple is brutally murdered hours after a tense Easter dinner with their three adult children. Who, of course, are devastated.
Or are they? They each stand to inherit millions. They were never a happy family, thanks to their vindictive father and neglectful mother, but perhaps one of them is more disturbed than anyone knew.
Did someone snap after that dreadful evening? Or did another person appear later that night with the worst of intentions? That must be what happened.
After all, if one of the family were capable of something as gruesome as this, you'd know.
Wouldn't you? 
Not A Happy Family by Shari Lapena is published by Bantam Press on August 5, £14.99 HB
Shari worked as a lawyer and as an English teacher before writing fiction. Her debut thriller, The Couple Next Door, was a global bestseller, the bestselling fiction title in the UK in 2017 and has been optioned for television.
Her thrillers A Stranger in the House, An Unwanted Guest, Someone We Know and The End of Her were all Sunday Times and New York Times bestsellers.  
Find My Weekly reviews of Shari's five previous thrillers here!
Shari chats to fiction editor Claire about her writing…
When did you first start writing fiction?
I wrote a bit in fits and starts in my twenties, but I didn't actually get serious about it until I was home with my first baby in my late thirties.  Then I decided to really try to write a novel. 
Tell me a bit about your journey to getting your first novel published.
What a lot of people probably don't know about me is that I was a novelist before I started writing thrillers. I wrote what I would probably call literary comedies. They did fairly well in Canada but were not published internationally.
But I'd always wanted to write a thriller so one day I just started writing The Couple Next Door, my first thriller.
It was such a departure for me that I didn't tell anybody I was writing it, not even my husband. I wanted to see if I could do it.
I've always loved reading them. When it was done, I was quite pleased with it, but had no idea it would do as well as it did. I sent it to a new agent, who went nuts over it and sold it very quickly. There was a lot of excitement over that book and it sold all over the world and did really well.
It was a very different experience for me, after writing my 'quiet' comedies. Of course, now I'm publishing my sixth thriller. 
What inspired the idea for your latest novel,
Not A Happy Family
? 
I can't remember what, exactly, inspired it, but I know I was wanting to write about a larger family dynamic, and I wanted to focus on the relationship among siblings, and I wanted to look at the relationship between parents and their adult children, from both points of view.
It goes without saying that they would be very troubled relationships. Naturally the idea of a huge inheritance came to mind, because money causes so many problems…
So that's how I came up with the idea of a wealthy older couple brutally murdered in their own home, possibly by one of their adult children, who then each suspect each other, and who all have something to hide. Everybody's a little off in this family… 
Tell me a bit about what you hope readers will love about it…
I hope readers will love the twisted relationships among the family members, and enjoy trying to figure out who might have been capable of such a violent act.  
Tell me about authors who inspire you and books which have made a particular impression on you.
So many! I started off as a child reading Nancy Drew mysteries, then graduated to Agatha Christie, Josephine Tey, Daphne du Maurier and Patricia Highsmith, to name a few. They've all inspired me.
And there are so many great suspense writers working today — Ruth Ware, Lisa Jewell, Louise Candlish, Gilly Macmillan, Lizzie Nugent — I could go on and on. A couple of recent books that made a very strong impression on me are Girl A, by Abigail Dean, and The Last Thing To Burn, by Will Dean. Both left me completely blown away. 
What do you hope readers love about your writing in general? 
I've always wanted, from the time I sat down to write The Couple Next Door, to write a page turner — to write a book that the reader just can't put down.
If I've had one compliment on my books more than any other, it's simply that — and every time I hear it, it makes me happy. I hope that readers find Not A Happy Family so compulsive that they can't stop reading. 
What tips would you give to aspiring novelists?
I think if you are an aspiring writer, you have to realise you're in it for the long haul. You write for a long time before you are published or get any recompense for your long hours of work.
But writers seem to have to write. We all wrote for years before we got anywhere. We do it because we love it.
I would advise writers to write what they personally find most exciting and gratifying for them, regardless of what people say. That way their own voice will come through. 
Where do you find your writing inspiration?
I get it from all over. I'm very curious by nature, which I find most writers are; it's part of the job description. I keep my eyes and ears open.
I also get ideas from the news and from true crime cases, as there's not a lot of crime happening in my own life, fortunately. 
What's next? Are you working on another book?
I'm always working on another book. I have an idea for the next one, but I never talk about my new books if I can help it. I like to keep them to myself for as long as I can. 
 Find new short stories, including big name exclusives, in My Weekly every Tuesday. Plus catch our monthly reviews of the best new releases. Subscribe for a great money saving deal.