Pineapple & Coconut Loaf
---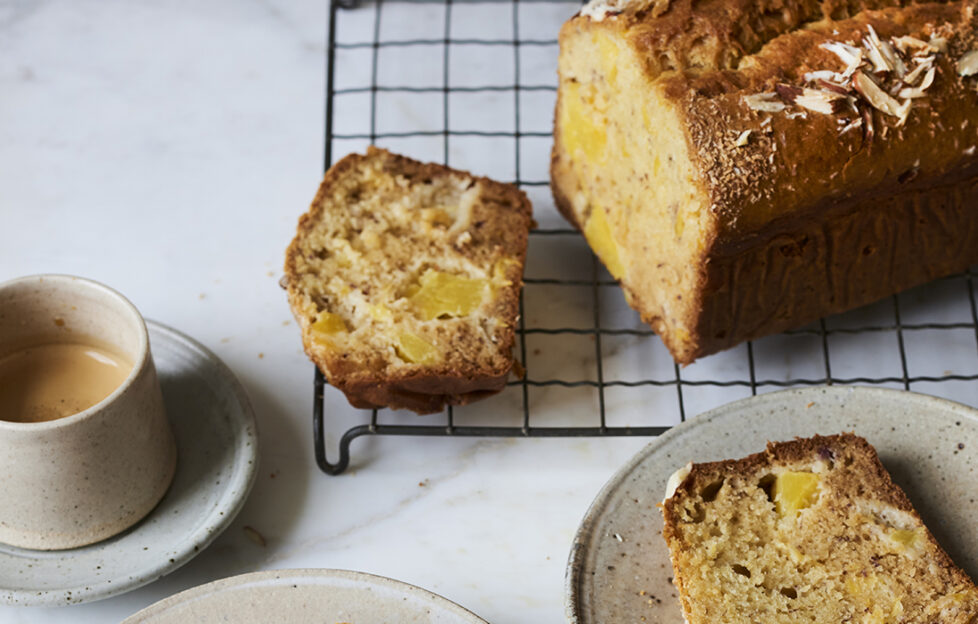 Serve up slices of this deliciously moist and fruity yet light loaf cake with a cup of tea – what could be more summery? Plus the combination of coconut and pineapple is a match made in heaven!
Preparation time: 10min
Cooking time: 60min
Serves 6-8

Preheat oven to 160ºC/140ºC Fan, Gas Mark 3. Lightly coat a 23cm x 13cm non-stick loaf tin with oil, then line with parchment paper and set aside.
Combine the flour, sugar, baking powder and salt in a large bowl and set aside.
Whisk together the eggs, sugar, oil and vanilla in a medium bowl then add the flour, baking powder and salt and mix just until evenly combined. Stir in the banana and pineapple chunks with 5tbsp of the juice then pour the batter into the prepared pan and sprinkle with the coconut and almonds.
Bake for 60-70min or until a knife inserted in the centre comes out almost clean. Let the loaf stand for 10min before removing from the tin and leave to cool completely on a wire rack.