Exclusive! The Devil Wears Prada Author Lauren Weisberger
---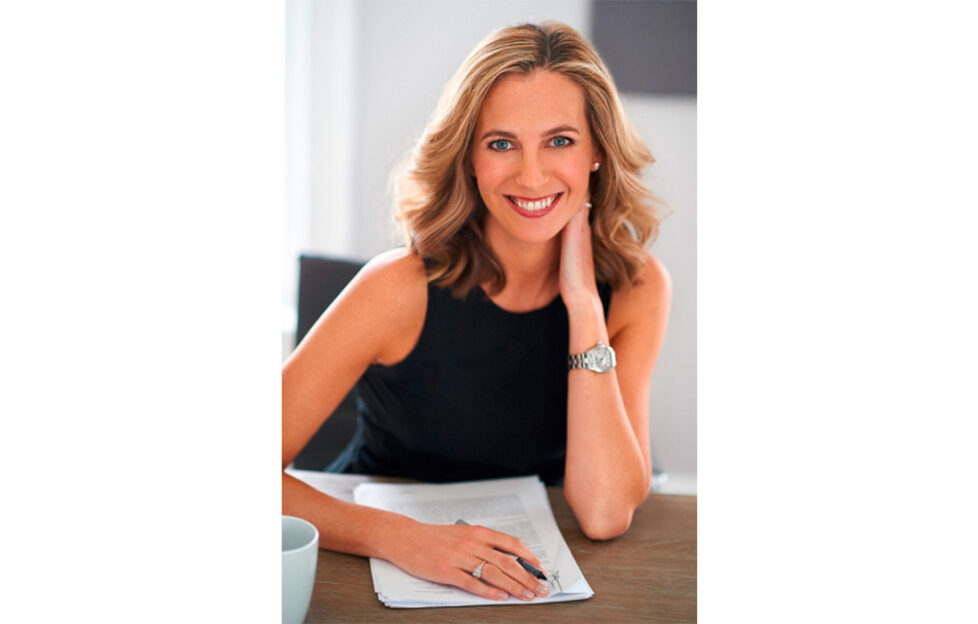 Photo: Mike Cohen
The new novel from the global bestselling author of The Devil Wears Prada is out!
Perfect lives. Perfect lies… Peyton Marcus is the woman New York wakes up to, anchor of the most-watched morning show in the city.
With a husband who adores her and a daughter headed to one of the best Ivy League schools, Peyton Marcus is that woman, and she's damn good at it…
Skye, her sister, is a stay-at-home mom in Paradise, the idyllic NY suburb that's home to designer boutiques and people who fly private.
She has a knack for helicopter-parenting with the best of them. But she's not like them.
She's looking for something real and it's within touching distance…
Max, Peyton's bright and quirky seventeen-year-old daughter, is poised to kiss goodbye to the fancy private school she hates – and all of its spoiled rich kids – and head off to pursue her dreams in film.
She's waited her entire life for this opportunity… But suddenly the grass isn't looking so green.
One little lie. That was all it took. Will any of them survive the truth?
A gripping drama full of gloss and intrigue, exploring tangled relationships, marital secrets and the lies behind closed doors.
Where The Grass Is Green by Lauren Weisberger is published by HarperCollins
Ebook £6.99, Audio £12.99 (out now), £12.99 HB (out August 5)
Lauren Weisberger is the bestselling author of The Wives, The Singles Game, Revenge Wears Prada, Last Night At Chateau Marmont, Chasing Harry Winston, Everyone Worth Knowing, and The Devil Wears Prada.
The Devil Wears Prada was published in 40 languages and made into a motion picture starring Meryl Streep and Anne Hathaway. Kevin McCollum, in partnership with Elton John, is adapting the book for the stage.
Lauren's books have sold 13 million copies worldwide. A graduate of Cornell University, she lives in Connecticut with her husband and two children.
Fiction Editor Claire chats to the one and only Lauren Weisberger…
A big warm welcome from across the Atlantic from the team at My Weekly and all our readers.
You've a global bestselling author, best known for The Devil Wears Prada and have gone on to have many more great successes. Your latest book Where The Grass Is Green is set in the upmarket idyllic fictional suburb of Paradise in New York. Filled with family dramas, it follows the story of sisters Peyton and Skye who share everything until one big college admission scandal sets their worlds apart and secrets emerge…
In Where The Grass Is Green, you hold the magnifying glass over mature scandals, those among the Upper East, following their quest to get their kids into the best colleges. It explores what it's like to be parent in a hyper-competitive town where parents go to any cost to give their children an advantage. You ask the question, what lengths will they go to? Is this something you have experienced?
Absolutely! My children aren't anywhere close to college age, but that type of parental hyper-competitiveness is prevalent even at their young age. Private squash coaches at age three, every manner of tutor during the school years, specialised sports training, college admission counsellors and essay writers, application consultants… The list is endless.
The search for perfection for our kids is a common theme globally whether it's parents moving counties in England to get into grammar schools or going to the extent that you cover in The Grass Is Green. Do you think the tiger parent is a natural phenomenon or a modern one?
Well, I can't speak to the history of the phenomenon, but I agree with you that this type of thing happens all over the world. Wherever you have a concentration of parents who can afford to give their kids advantages and opportunities, you'll find it. The key question, I think — and the one I explore in my book — is, where does one draw the line?
Brutal honesty between sisters
You explore the relationship sisters have in this intense environment, saying you were inspired by your own sister. How important was it to highlight the demise of the kind of brutal honesty Peyton and Skye once had?
To me it was super important. That brutal honesty, as you so aptly describe it, is the very foundation of my own relationship with my sister. We can say *anything* to each other — and often do. So it would be particularly jarring to face a situation where suddenly we couldn't talk about something.
The title is taken from Guns & Roses' Paradise City. Was this a case of listening to your playlist while writing?
Hah! Maybe a little. I have a big affinity for "80s hair" bands, and G&R is no exception. I really think we all need more power ballads in our lives.
You've always talked about the research and interviews you have done to help get the background for your books. For instance, you interviewed and shadowed top PRs in past books. What research did you do for your latest novel? Or did you rely on friends and family experiences?
With this latest novel, most of my inspiration came from life around me. Friends and family, yes, but also the scenes unfolding every day in my town and all the towns just like it, where people with the means go to great lengths to give their children every advantage.
When I read your books, I like to sit down with an Americano, which somehow transports me from amongst the farmers' fields of the rural UK to downtown Manhattan… Where do you go or what do you do to escape from the city?
The farmers' fields sound lovely to me! I actually live in Connecticut now, which is quite different from the city. Not rural per se (although I wish it were), but still plenty of green grass and trees and pretty little places you can go to escape from the daily hustle.
You were was once assistant to Vogue Editor in Chief Anna Wintour, a daughter of a teacher, and you travelled widely in your youth. How does the grown-up Lauren feel now? You once said you 'felt out of place at Vogue'. Have you found your place now?
Absolutely, yes! I feel so grateful to live in a beautiful town that has its own little beach and easy access to Manhattan. I love being both a mom and a fiction writer. And I'm lucky enough to live close to family, with whom we spend a lot of time.
Lauren's New York top tips…
If our My Weekly readers were to visit New York, the setting for your novels, then which 3 places should they visit or 3 things they should do?
Walk the entire length of the High Line
Get a huge spread of food at Katz's Deli
Window shop all the incredible boutiques in SoHo
You're a bestselling author globally and particularly on the NY bestseller list. But who is your favourite British author and why?
Jane Green! Because I love all her books and she's a dear friend of mine.
Finally what's your favourite beach read? Apart from Where The Grass Is Green of course!
I've just begun reading The Plot by Jean Hanff Korelitz and so far, it's fantastic! I also loved The Push by Ashley Audrain. I didn't sleep for a week after I finished it, but that's a small price to pay for a great book.
Where the Grass Is Green by Lauren Weisberger (Harpercollins) is out August 5 in hardback, ebook and audio.
Don't miss Fiction Ed Claire's book review of Where the Grass Is Green in My Weekly, issue dated July 20! Out now.