Penne With Chorizo
---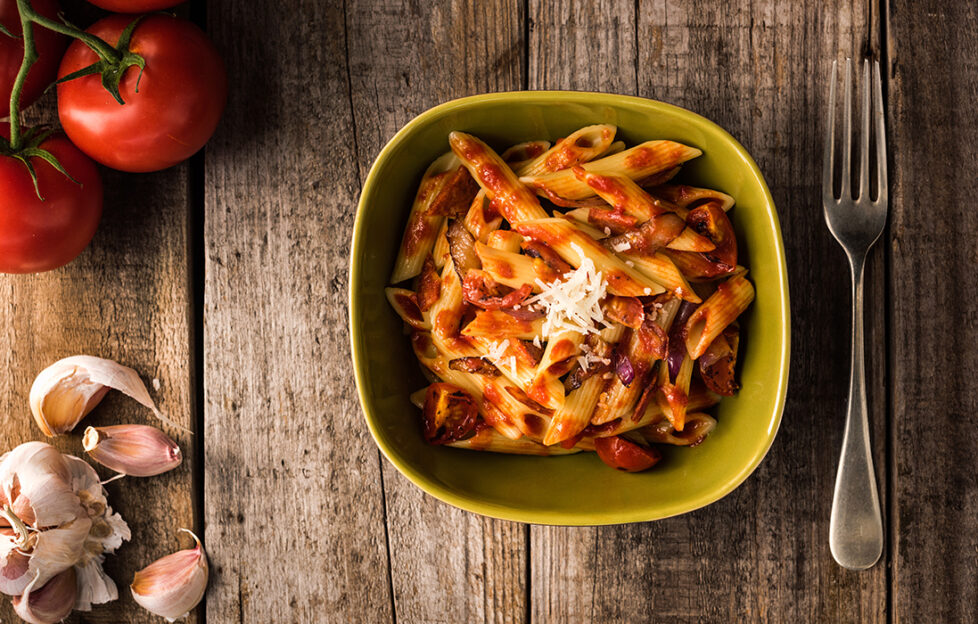 A quick mid-week meal that's ready in 30 mins! For your chance to win a ROCCO hamper of Italian ingredients (between July 20-26, 2021), click here.
Serves: 4
Cooking time: 30min
Melt the butter in a saucepan and add the rosemary and tomatoes. Season with salt and pepper, and then add the sugar.
Cook until the tomatoes have just begun to soften into the sauce, which takes about 5min.
Slice the sausage into 5mm thick rounds and add to the pan with the crushed chillies. Add the cream and 2tbsp of parsley and allow to bubble for 3-4min, stirring frequently until the cream has reduced by half. Remove the pan from the heat and set aside.
Cook the pasta according to the packet instructions until al dente. Drain and stir into the sauce with the grated Parmesan.
Sprinkle with the remaining parsley and serve.