SKIPPY® Caramel Peanut Butter Magic Cake
---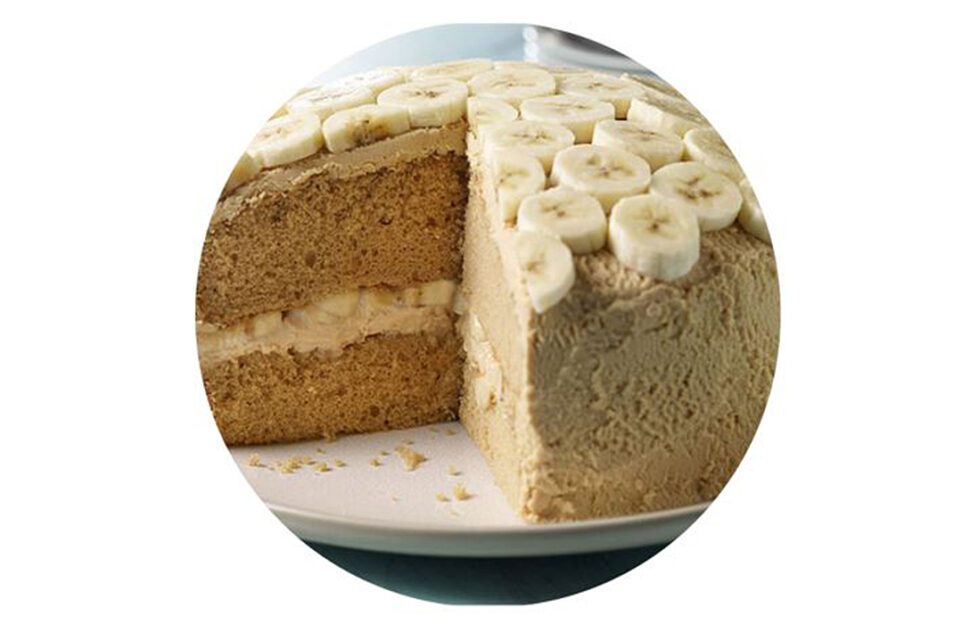 SKIPPY® Caramel Peanut Butter Cake is filled with the rich taste of SKIPPY® Peanut Butter and caramel and then layered with sliced banana – and it tastes as good as it looks! From July 27-August 2, 2021 we're giving away two SKIPPY® Peanut Butter baking sets – enter here!
Serves: 8
Cooking time: 30min
Prepare, bake and cool the cake mix according to the pack directions for 2 x 23cm round cake tins.
In a medium bowl, blend together the SKIPPY® peanut butter and icing. Spread half of the icing mixture on top of one cake layer; top with bananas. Top with the second cake layer; spread the remaining icing over the entire cake. Arrange the remaining banana slices over the top of the cake.