My Weekly Latest Issue August 3
---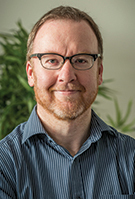 I was fascinated to read this week's Real Life feature on Pauline Lacoste (p37), who had always dreamed of being a nurse. But due to the demands of family life, among other things,  she was unable to fulfil her ambitions until she was in her 50s. What an inspirational story. For too long society has been conditioned to think that getting older means we make less of a contribution than in our younger years. But my goodness, Pauline's tale dispels that myth. Basically, we can do anything we want and age is certainly not a barrier! Enjoy the issue and have a great week.
Stuart Johnstone, Editor
My Weekly latest issue is on sale from August 3-10, available at supermarkets, newsagents and as a subscription. Take a look at what's inside…
Fabulous Kebabs
Redcurrant and Rosemary Lamb Skewers, anyone? Or Mojito Chicken?… Or Pork and Mango?… The talented Kathryn Hawkins is at her creative best with an array of five mouthwatering kebab combinations. Your barbecue guests won't believe their luck!
Get Smart With Your Money
Do you know how to consolidate debts? Can you find out (and improve) your credit score? Is it better to rent or buy these days? Our no-nonsense money expert Sue Hayward guides us through these and many other ways to save yourself and your loved ones some valuable cash. Don't miss our three-page advice feature.
The Gentleman Smuggler And Other Stories
This week sees the start of a new romantic historical serial by Ellie Holmes. Be whisked back to 19th century Yorkshire as Anna arrives to take up a post of governess for a very mysterious employer… Pick a sunny (or shady) spot, relax and drift away as big name writer Fiona Collins takes us on an empowering midlife trip to Cornwall. Other holiday themed short stories conjure up sunny Majorca and Brighton. Enjoy!

Straw Poll – Summer Accessories
From generously sized beach bags to footwear and some seriously natty hats, eco-friendly straw is having a moment in the sun. Take your pick from our lovely selection and make the most of summery days.