Butternut Squash Quesadilla
---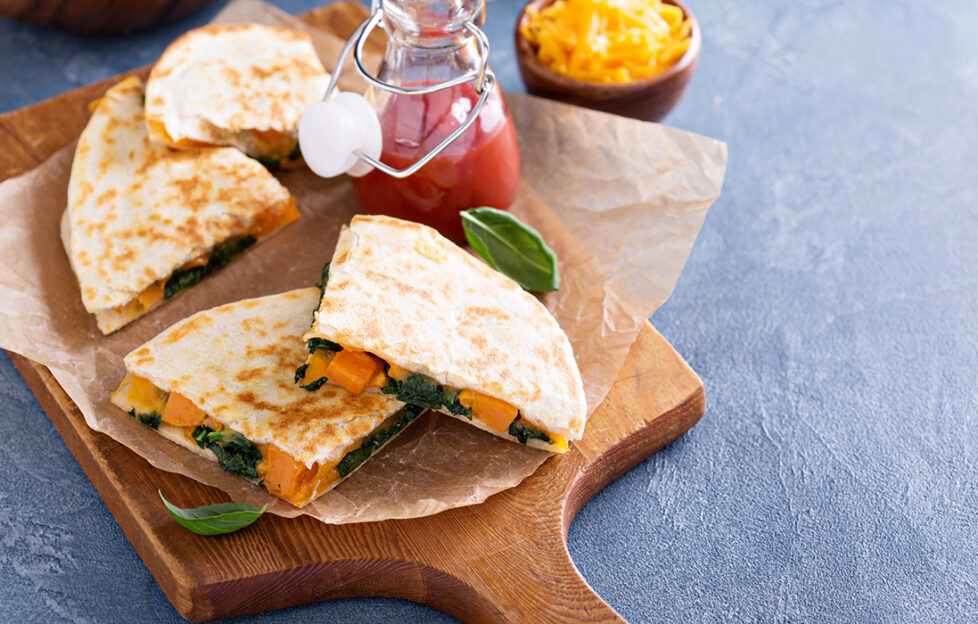 Packed with beta carotene, which the body converts into vitamin A which is essential for eye health, this is not only a delicious lunch, but a nutrient-filled delight!
Serves: 2
Cooking time: 1hr 5min
Cube the butternut squash and roast in the oven with a splash of oil and salt and pepper for 50min, or until soft.
Heat some of the oil in a large skillet and add the garlic, heat for 1-2min until brown, add the roasted butternut squash, spinach, jalapeno and cumin. Cook for 10min stirring occasionally. Season accordingly.
Spread the filling on one half of each of the tortillas and fold shut.
Brush with oil on each side and cook on a hot griddle pan for 3min or until brown.